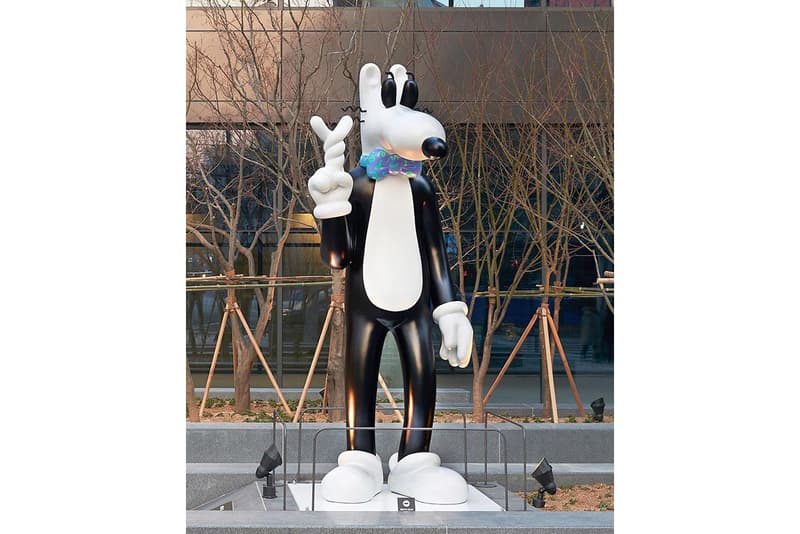 1 of 6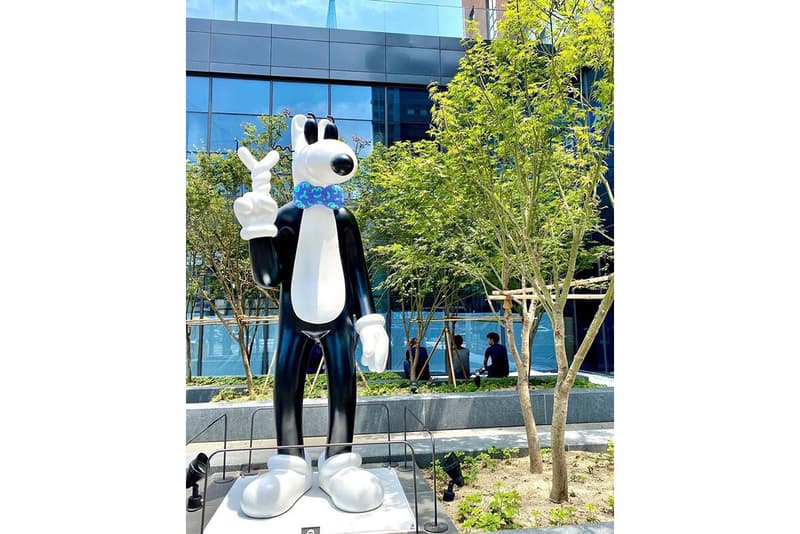 2 of 6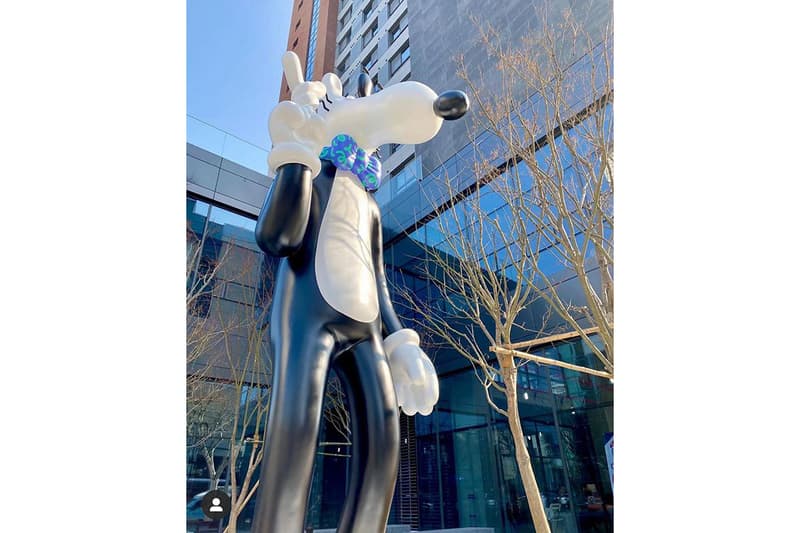 3 of 6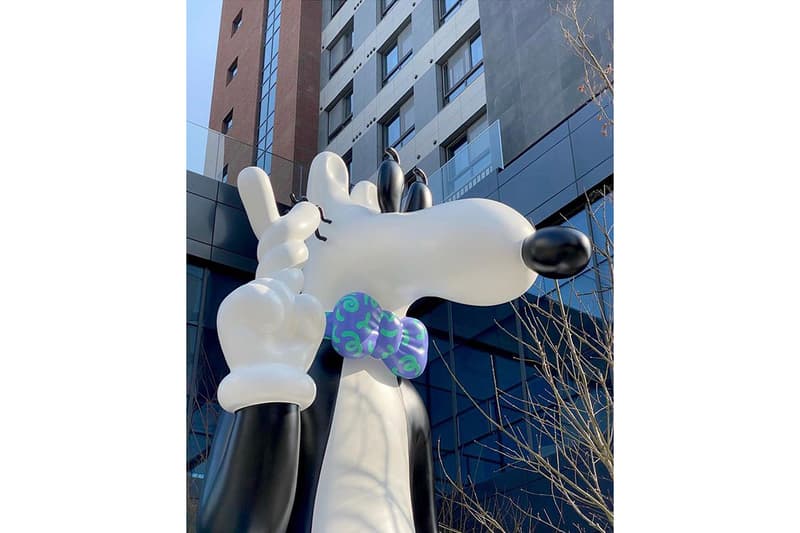 4 of 6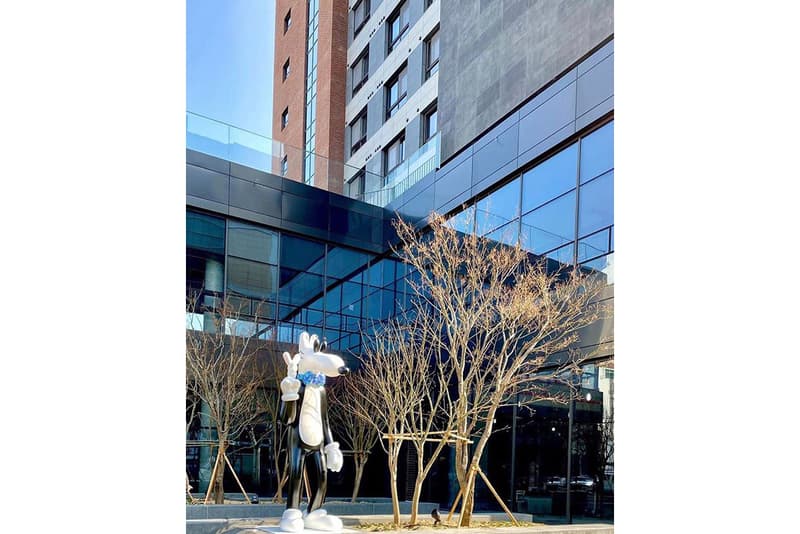 5 of 6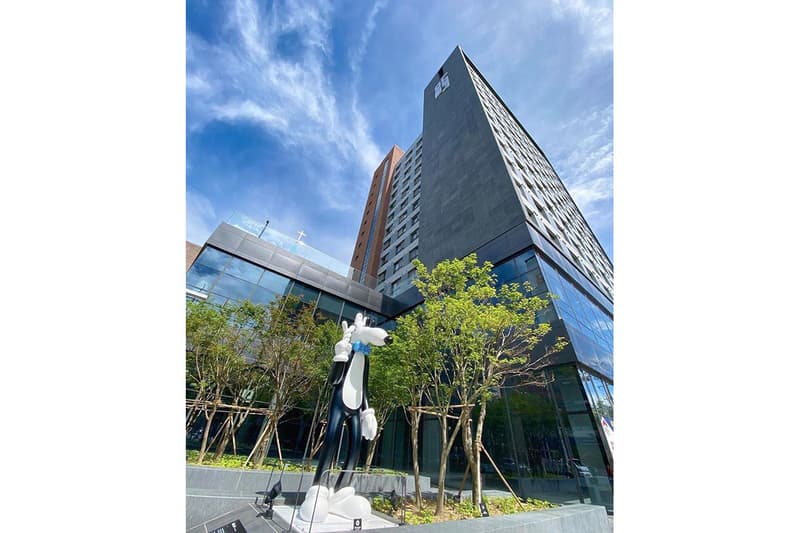 6 of 6
Steven Harrington Unveils First-Ever Permanent Sculpture in South Korea
A miniature version of 'Mello' will be released soon.
---
This weekend, Los Angeles-based artist Steven Harrington installed his first-ever permanent outdoor sculpture in South Korea. The artist's Mello dog character stands outside of an apartment building called Loft One at nearly 14 feet tall.
Constructed from aluminum, Mello wears a bright purple and green bow tie, along with his signature white gloves and shoes. Although the character's hand gesture is commonly used to wish for luck, his fingers are crossed in such an exaggerated manner that they also create a peace sign. "With this sculpture, the artist wishes for a constant state of peace," a plaque accompanying the sculpture reads. A miniature version of the Mello sculpture will be released soon.
Take a closer look at the public work in the slideshow above and sign up for Harrington's SMS "early drop" list to be notified about the sculptural release.
In other news, the American Museum of Natural History announced it will remove a statue of Theodore Roosevelt from its front steps.