Apple Shuts 11 U.S. Stores Following COVID-19 Spike
Hitting Florida, Arizona, North Carolina, and South Carolina.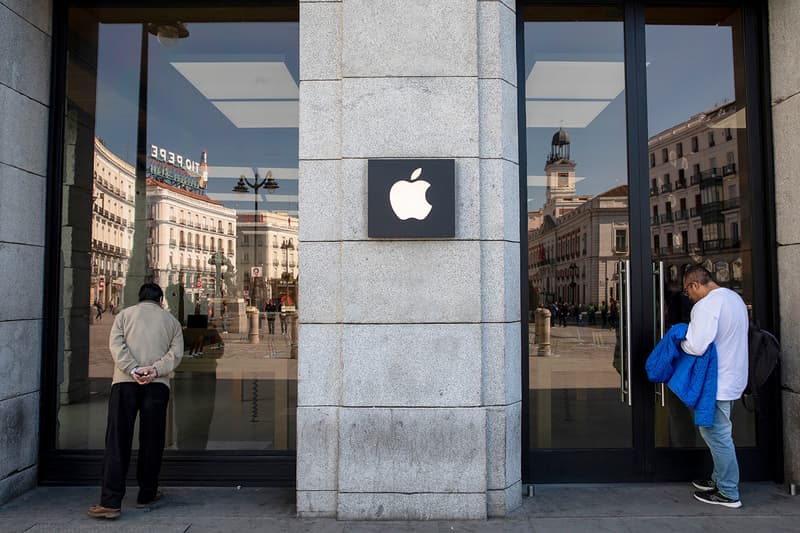 It has been announced that Apple has closed 11 stores in four states in the U.S. following the country's COVID-19 spike. In March, the tech conglomerate closed all of its retail locations outside of China, and only recently on May 11 did it decide to open some U.S. stores with strict guidelines in place.
However, a spike in coronavirus cases has meant that 11 stores in Florida, Arizona, North Carolina, and South Carolina have now been closed. An Apple spokesman told Bloomberg, "due to current COVID-19 conditions in some of the communities we serve, we are temporarily closing stores in these areas… we take this step with an abundance of caution as we closely monitor the situation and we look forward to having our teams and customers back as soon as possible."
Local governments in Florida, North Carolina, Oklahoma, California, Texas, and Arizona have been prompted to consider new measures as the states saw a considerable rise in COVID-19 cases in recent days. Apple took it upon itself to shut its doors, with all members of staff being paid regardless. Apple has not stated when it will re-open the shops.
In other news, AMC Theatres is set to re-open 450 locations despite the ongoing pandemic.
Apple Store Closures
Waterside Shops, Florida
Coconut Point, Florida
Southpark, North Carolina
Northlake Mall, North Carolina
Haywood Mall, South Carolina
Chandler Fashion Center, Arizona
Scottsdale Fashion Square, Arizona
Arrowhead, Arizona
SanTan Village, Arizona
Scottsdale Quarter, Arizona
La Encantada, Arizona