Apple Temporarily Closing All Retail Locations Outside of China (UPDATE)
After announcing the WWDC would be online only due to (COVID-19).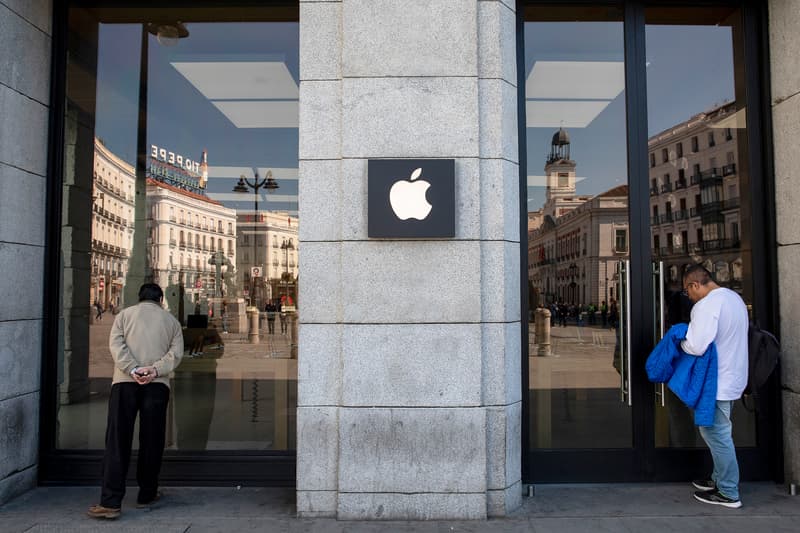 UPDATE (March 14, 2020): After announcing that its annual Worldwide Developers Conference would be postponed until June 2020 and held exclusively online due to the growing Coronavirus (COVID-19) concern, Apple has announced that it will be closing all of its worldwide retail locations outside of Greater China until March 27. This news comes after Apple recently reopened 42 stores in China earlier in the week.
CEO Tim Cook revealed the company's plan through an official statement late last night titled Apple's COVID-19 Response. "The global spread of COVID-19 is affecting every one of us. At Apple, we are people first, and we do what we do with the belief that technology can change lives and the hope that it can be a valuable tool in a moment like this," the statement read. Cook went on to thank the China response team for laying the foundation that led to the re-opening of the region's stores. "One of those lessons is that the most effective way to minimize risk of the virus's transmission is to reduce density and maximize social distance. As rates of new infections continue to grow in other places, we're taking additional steps to protect our team members and customers."
Cook also announced that the company would continue to donate to the worldwide effort to lessen the effect of the pandemic after already giving $15 million worldwide. Meanwhile, Apple's online store and customer service portal will remain open. Stay tuned for more details.
---
ORIGINAL STORY (March 13, 2020): Adding to the long list of events that have been postponed, reformatted or canceled due to the outbreak of Coronavirus (COVID-19), Apple recently announced that its upcoming annual Worldwide Developers Conference will take on an online format. Set to take place in June, the 31st WWDC's keynote and sessions will be held entirely online to connecting millions of consumers, press and developers around the world.
With 23 million registered developers in more than 155 countries and regions, for years WWDC has served a platform for great minds to learn more about new technologies and frameworks.
In an official statement, Apple notes the altered 2020 installment of the event will still offer a first look at the future of iOS, iPadOS, macOS, watchOS and tvOS, and engage Apple engineers in building new experiences in augmented reality, machine learning, health and fitness, home automation and more. Along with noting more details to come ahead of the showcase, Apple pledged to commit $1 million to local San Jose organizations to help offset associated revenue loss as a result of WWDC 2020's online format.
Catch an official statement from Phil Schiller, Apple's senior vice president of Worldwide Marketing below and look for WWDC 2020 to take place online in June.
"We are delivering WWDC 2020 this June in an innovative way to millions of developers around the world, bringing the entire developer community together with a new experience. The current health situation has required that we create a new WWDC 2020 format that delivers a full program with an online keynote and sessions, offering a great learning experience for our entire developer community, all around the world. We will be sharing all of the details in the weeks ahead."
In other news, Apple is also planning to reopen 42 stores in China following Coronavirus shutdowns.