Native Union Employs Nappa Leather for Latest Tech Accessory Collection
From an Italian tannery with Blue Angel Certification.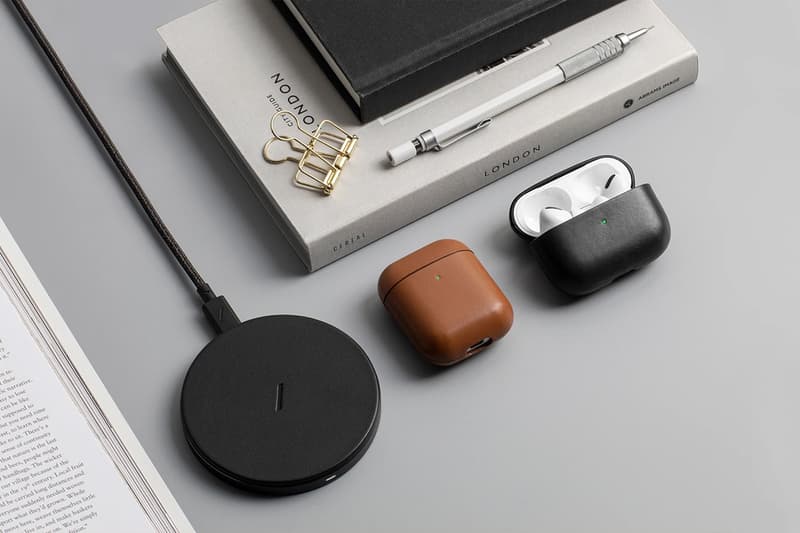 Premium tech accessories design company Native Union has now tapped into genuine Nappa leather for its latest collection, consisting of a wireless smartphone charger as well Apple AirPods cases for both its current and previous generations. The leather itself has been sourced directly from Italy in a region named Arzignano, a location famous for its tanneries. The specific tannery was chosen for its Blue Angel Certification, a reward for its eco-friendly and more sustainable practices. Each item is shaped, sewn, and edge painted by hand, creating completely unique products.
"Adapting soft and supple Nappa leather into typically utilitarian tech accessories was admittedly no easy task," says the brand. "We were insistent about not using any plastic components for a truly premium finish, and so our production process naturally involved a pretty substantial amount of craftsmanship and handiwork."
To shop the new Nappa leather collection or learn more about it, you can head over to Native Union's website.
Elsewhere in tech, the design details for Sony's PlayStation 5 have emerged.