Chromeo Just Dropped a Coronavirus-Themed EP 'Quarantine Casanova'
Song titles range from "Clorox Wipe" to "6 Feet Away."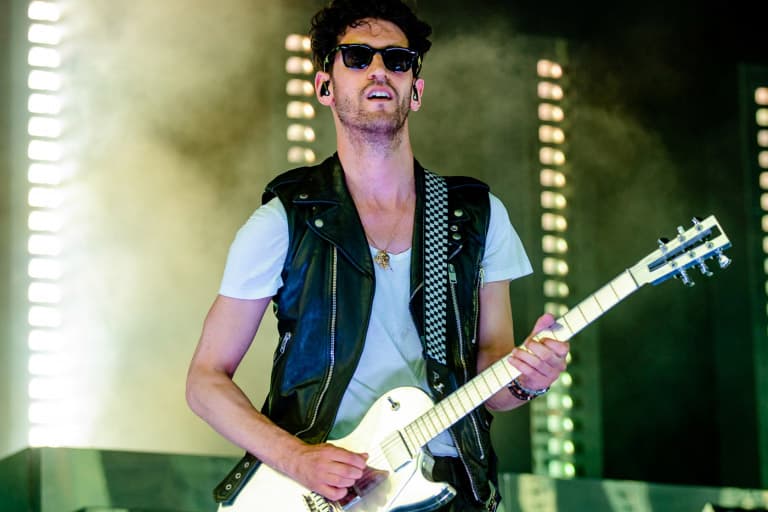 Although the coronavirus has heavily affected the music industry, artists have taken it upon themselves to make the best out of the situation. Charli XCX's how i'm feeling now was entirely written and produced during quarantine. Now, Chromeo has dropped an entire EP, titled Quarantine Casanova, centered around the coronavirus pandemic.
"Honestly, it started as a joke," singer Dave 1 said in a statement. He explained that they began freestyling a few of the songs and, after fans responded positively, decided to keep going. "As usual, it's a high brow-low brow thing with us," P-Thugg added. "These are obviously the funniest tracks we've ever written, but they connected in such a visceral way." Opening up the funky EP is "Clorox Wipe," an upbeat track paying homage to the item that has been highly used during the pandemic. "If I could reincarnate/Tonight/I would be your Clorox wipe," Dave 1 sings. "'Cause I know in this climate/You might/Finally want me in your life."
Another standout track from the EP is "6 Feet Away," a relatable song on how hard it has been to stay away from others during COVID-19. "I saw you at the grocery store and I couldn't even say hi/I saw you in the parking lot and I couldn't catch your eye," Dave 1 sings. "They're gonna scream at us if we're talking too close/But I'm alone in my house and it's you I need the most." Other songs from off of Quarantine Casanova include "Stay in Bed (And Do Nothing)," "'Roni Got Me Stressed Out" and "Cabin Fever."
All of the proceeds from the sale of physical and digital copies of the EP and merchandise will be donated to Colin Kaepernick's Know Your Rights Camp COVID-19 Relief Fund. The decision was made "in solidarity with the Black Lives Matter movement and in recognition of COVID-19's disproportionate impact on Black and POC communities."
Check out Quarantine Casanova on Bandcamp or stream the album below.
In other news, Buddy calls out America's appropriation and profit off of Black culture in a new track dubbed "Black 2."