Naeem Releases First Album Under His Own Name, 'Startisha'
Featuring Justin Vernon, Swamp Dogg, Amanda Blank and more.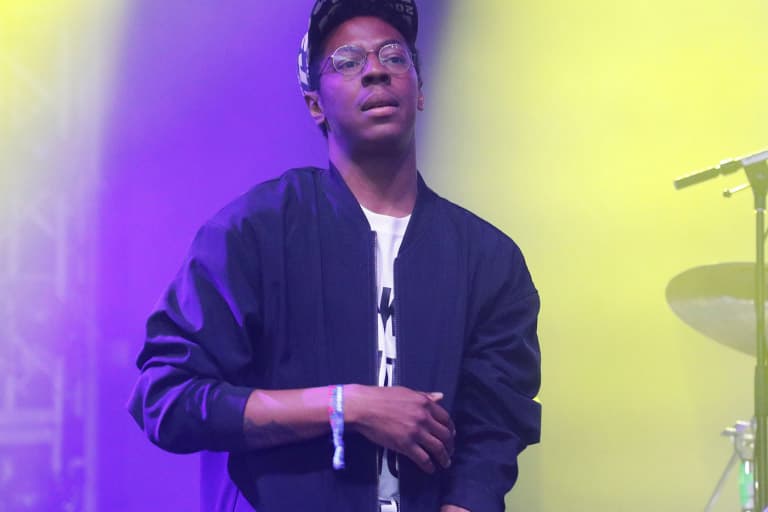 After teasing a new single titled "Stone Harbor" from his forthcoming album, Naeem — formerly known as Spank Rock — has released his full-fledged project Startisha via 37d03d. Naeem began working on the 9-track album four years ago in Philadelphia before moving to Justin Vernon's home studio to continue working on it. Startisha features contributions from Vernon, Swamp Dogg, Velvet Negroni, Amanda Blank, Micah James and Ryan Olson.
The album opens with Naaem's cover of Silver Apples' "You and I," followed by a new song with Swamp Dogg and Vernon called "Simulation." Inspired by books like Lewis Hyde's Trickster Makes This World: Mischief, Myth, and Art, Naeem wrote the song to "remind myself, and hopefully everyone that hears it, that nothing is real, and our greatest defense in this life is our own creativity, and finding great faith in whatever sigils and icons we choose to guide us."
Across tracks like "Woo Woo Woo," "Right Here," and "Tiger Song," Naeem mixes frenetic production packed with synth chords and heavy percussion with slower, introspective songs that allow the artist to explore his own emotional and spiritual journey. His first album under his own name, Startisha is a compilation of his past life touring with Bon Iver and own experiences as Spank Rock. "Changing my name — not changing my name, but undressing, in a way…Going [from] behind shielded by a brand to only being the name my father gave me, I hope it gives more opportunities for me to be myself," he says.
Stream the entire Startisha album below and stay tuned for more releases from Naeem.
In other news, DaBabynew has released a new Black Lives Matter remix of his hit single "ROCKSTAR" featuring Roddy Ricch.