Gucci Mane Says He's Leaving Atlantic Records, Calls the Label "Polite Racist"
The musician has since deleted the tweets making such claims.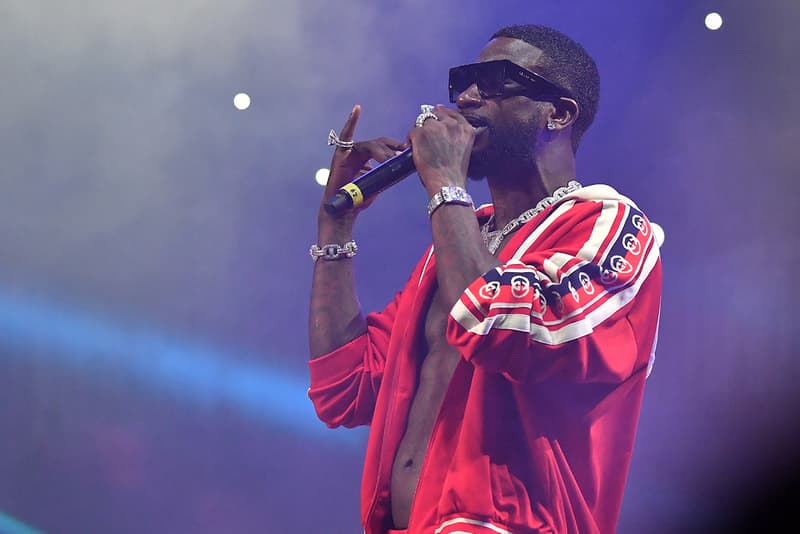 Rapper Gucci Mane has been with Atlantic Records since 2016. In that time, he's released eight projects including six full-length albums, the most recent of which was 2019's mixtape East Atlanta Santa 3. However, the rapper announced on Twitter that he would be leaving the record label this summer, "Leaving #AtlanticRecords July 3rd these crackers polite racist."
The Atlanta rapper went on in further tweets. He encouraged fellow musicians to all go on strike, using the Black Lives Matter hashtag and saying "f*ck these racist *ss labels burn them down too." The Atlanta-based rapper has since deleted the tweets, however, and has not provided further comment on Twitter or Instagram.
Gucci Mane is not the first artist to criticize the rampant racism in the music industry in the wake of the recent Black Lives Matter protests. Music industry executives launched the Black Out Tuesday campaign on Tuesday, June 2 in response to the police killings of George Floyd and Breonna Taylor. However, as a Rolling Stone piece found, that led to many to criticize the inequality within the music industry itself, in particular the frequently predatory nature of record label contracts for Black artists.
This is not the first time the rapper has announced he would leave Atlantic Records either. He previously announced he wold depart the label in 2017, but then signed a $10 million USD extension to his contract in 2018.
In other music news, Lil Baby recently released a new song in response to the Black Lives Matter movement, titled "The Bigger Picture."