Michael Jackson's "Thriller" Immortalized in New Medicom Toy BE@RBRICK
Moonwalk your way into pop culture history with this unmistakable collectible.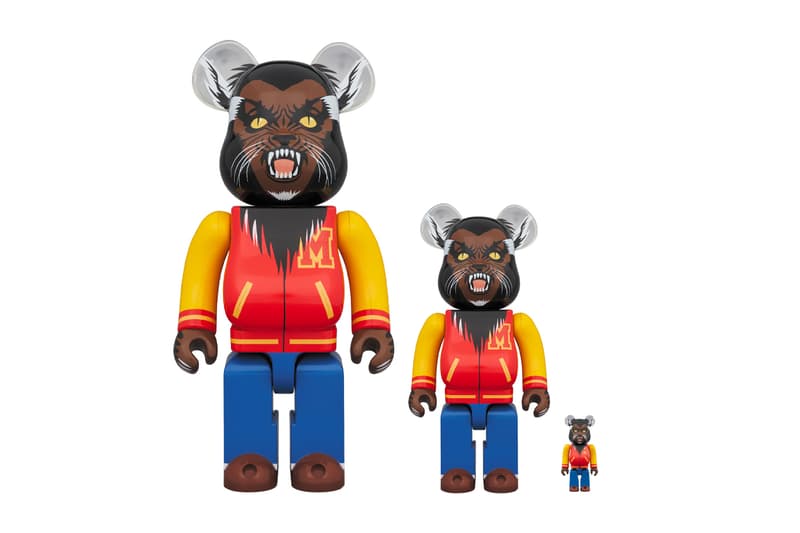 Medicom Toy is revitalizing Michael Jackson's classic "Thriller" music video with a brand new 100%, 400%, and 1000% BE@RBRICK. In the 14-minute visual for the 1983 classic, Jackson moonwalked his way into pop culture history, setting a benchmark for the industry in how they market and execute album rollouts. The music video was heavily promoted by MTV, helping to breakdown racial barriers for black artists. It also cultivated double the sales of Jackson's Thriller album, leading to it becoming the best-selling album of all-time by the end of 1983.
The new BE@RBRICK takes note of Jackson's transformation into a werewolf early on at the movie theater, an obvious reflection of the first verse's lyrics: "It's close to midnight/Something evil's lurking in the dark/Under the moonlight/You see a sight that almost stops your heart." The toy comes emblazoned by his varsity outfit, with his jacket and blue jeans included.
Take a detailed look at the Michael Jackson Werewolf BE@RBRICK above. The 100% and 400% set, as well as the 1000% version, are currently available via Medicom Toy's online store, with prices ranging between ¥12,000 JPY and ¥48,000 JPY ($110 USD and $445 USD).
For more related news, Keiichi Tanaami and Medicom Toy recently prepped psychedelic BE@RBRICKs for NANZUKA 2G.
Medicom Toy x Michael Jackson "Thriller" 1000% BE@RBRICK