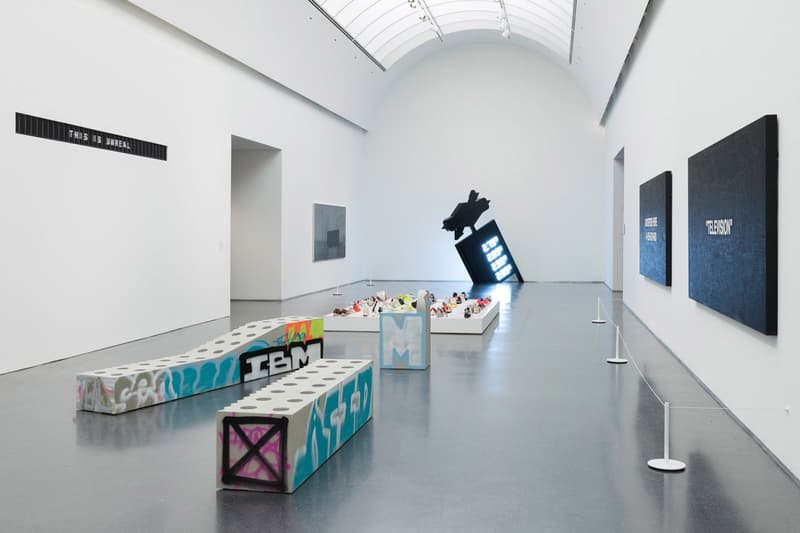 MCA Chicago Cuts Ties With City Police Department Until Reform Is Made
"We promise that this is ongoing work we will pursue with vulnerability and courage."
---
Protests across the nation following the death of George Floyd have led major art institutions to take action in order to support the #BlackLivesMatter movement. Following Minneapolis' Walker Art Center's decision to cut its ties to the Minneapolis Police Department, Museum of Contemporary Art Chicago will stop contracting the city police until the department makes reforms.
MCA Chicago came under scrutiny after a 2019 photograph depicting museum staffers posing with a donation check to the city's 18th District precinct recently resurfaced and raised questions about the museum's close ties with the Chicago Police Department. Current and former members of the Teen Creative Agency (TCA), the museum's youth development program, penned an open letter that demanded MCA to cut ties with the CPD and "acknowledge the systematic abuse of power and overt brutality exhibited by the police."
Although the museum has agreed to stop contracting the CPD's services until the department makes significant reforms, TCA and others believe much more work remains to be done. "Though TCA believes in the representation of BIPOC artists in the MCA, we think they walk a fine line between fetishizing BIPOC pain when they don't hastily advocate for BIPOC and financially reinvest in BIPOC communities," the group told Hyperallergic, adding, "Simply put we cannot support the mass death of POC and Black people and anyone or institution that plays into the systematic oppression that is far too prevalent in America."
In other news, artists are launching initiatives to benefit Black Lives Matter and justice organizations.