Autohome Teams With Land Rover for a Robust Roof Camper
Coming with a premium mattress for two.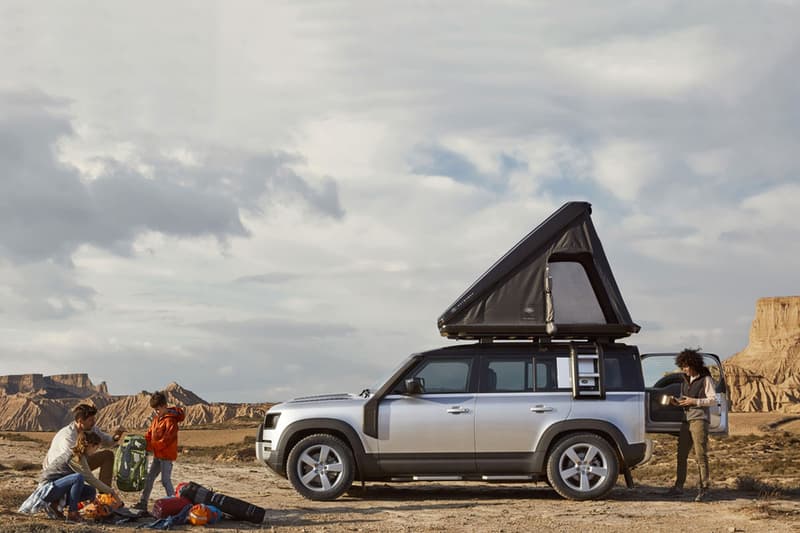 Working with Land Rover itself, mobile camping company Autohome has now created a sleek and aerodynamic roof tent for the classic Defender 110, perfect for the explorers out there.
Mounted on the roof is a premium lightweight fiberglass shell, within which holds a tent constructed from a carbon grey AIRTEX fabric which is both weather-proof and tear-proof. The interior has enough space to accommodate two adults comfortably, and comes with a full-size luxury mattress, pillows, as well as an LED light for illumination after sundown. The entire tent can be set up in seconds thanks to Autohome's gas spring design, which erects the tent automatically at the release of a buckle. An accompanying aluminium ladder will assist you to enter the rooftop living space and can be folded and stowed away inside the fiberglass shell when not needed. Two zipper doors on either side can double as windows, and are even fitted with mosquito nets to keep the pests out.
Now available, the Land Rover x Autohome Defender 110 rooftop tent is now available over at Autohome's website, retailing for roughly $3,475 USD. Head over to learn more now.
Elsewhere in the automotive world, Teslas have been rated the least reliable new cars in the U.S.