Krispy Kreme Introduces Line of Packaged Doughnuts
A new bite-size way to conveniently enjoy the sweet treats.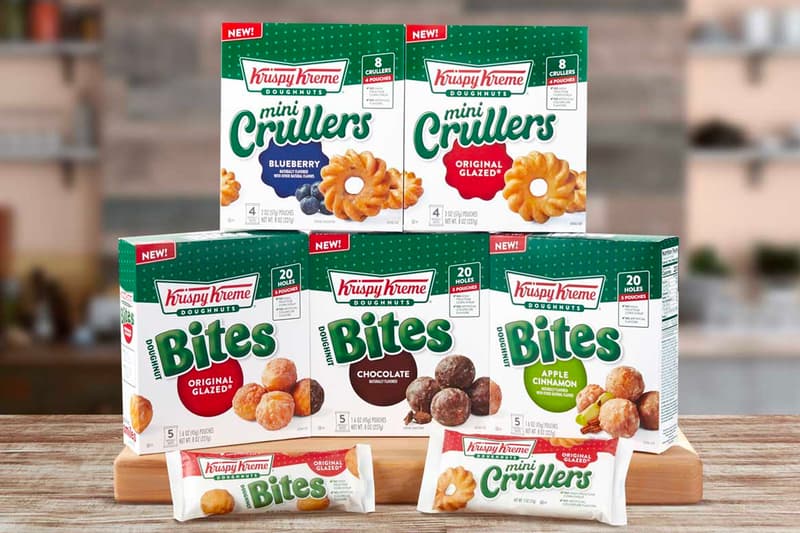 After 80 years of delivering doughnuts to the world, Krispy Kreme is now introducing a new bite-size way to conveniently enjoy its sweet treats.
Now exclusively at Walmart snack aisles, Krispy Kreme fans can now find a range of packaged Doughnut Bites and Mini Crullers. Designed to be deliciously portable, snackable treats, the bite-size morsels are available in various flavors and individually packaged for on-the-go enjoyment.
Available in five sleeves of four per box, the doughnut hole Krispy Kreme Doughnut Bites are offered in Original Glazed, Chocolate and Apple Cinnamon. With Original Glazed and Blueberry flavor options, the Mini Crullers come in four sleeves of two per box and utilize an enhanced recipe of the classic Krispy Kreme cruller recipe.
Additionally, Krispy Kreme will be continuing the exclusive partnership with Walmart by introducing seasonal flavors, starting with the Strawberry Doughnut Bites and Lemon Crullers coming this summer.
The Krispy Kreme packaged doughnut line is available now exclusively at participating Walmart locations nationwide.
For more food and beverage news, Wendy's and Pringles recently teamed up for a Baconator flavored chip release.