Knxwledge Release Two New '10,000 Proof' and 'Koko EP' Projects
He also had two releases on Bandcamp.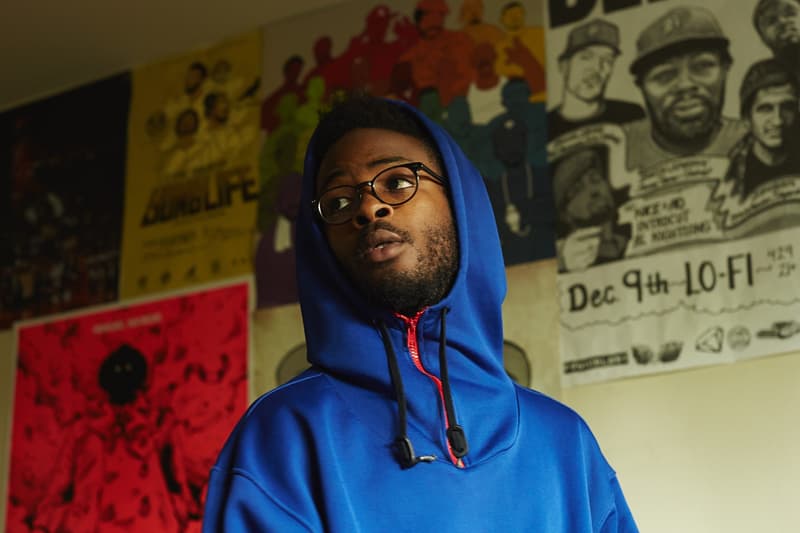 Stones Throw producer Knxwledge returns with a bevy of tracks from four separate projects. The beatmaker's two major releases, 10,000 Proof and Koko EP, have arrived on platforms like Apple Music and Spotify. Meanwhile, over the weekend, he released two Bandcamp projects entitled Musiq​.​PRT_2 and VGM's​.​PRT_1.
10,000 Proof is a 12-track effort that sees several acapella features from Philly rap legend Vodka. The rapper has shown up before in Knx's massive collection of songs, including the track "shotgunvison" from WT.PRT15. The project's fourth track "Letuknow" also appeared on Knx's collaboration album with fellow producer Samiyam. The sample even shows up in the beatmaker's HXPRT13 mixtape.
Meanwhile, Koko EP offers an additional 5 tracks, one of which offers a GoldenEye 007 sample from the Nintendo 64. According to Stones Throw, Both 10,000 Proof and Koko EP were pressed on 7 and 10-inch vinyl with Knxlwedge's 1988 "Knx Box" packaged deal.  "That was a one-time thing, no plans to press them separately," the record label states.
Both of these digital efforts follow two Bandcamp exclusive releases from a few days prior. Knx debuted the next installment of his Musiq Soulchild-dedicated album series and debuted a new series in VGM's​.​PRT_1. Although the former project comes with the usual $8.88 USD pricetag seen in most of the beatmaker's releases, the latter arrived with a "name your price" offer.
Listen to all four projects below.
In other music news, Anderson .Paak recently shared a new protest track entitled "Lockdown."