Kanye West Redesigns Chicago Gap Store in Light of YEEZY Partnership
As explained in a handwritten letter.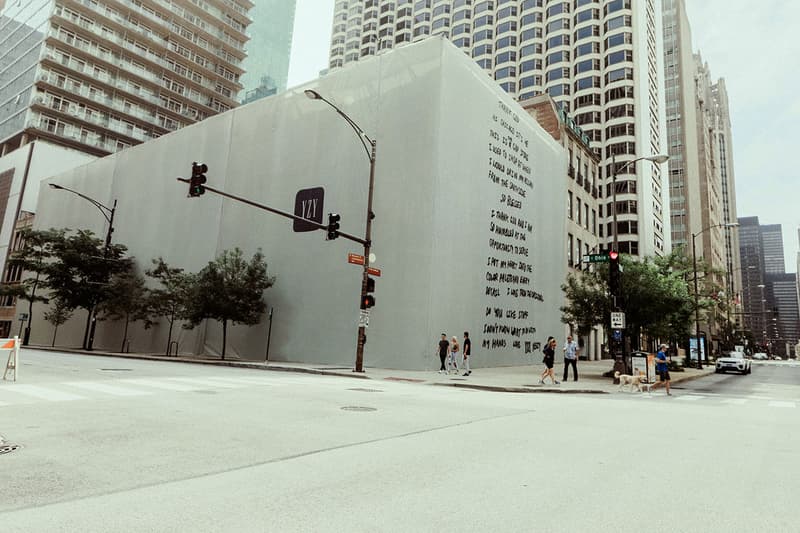 1 of 3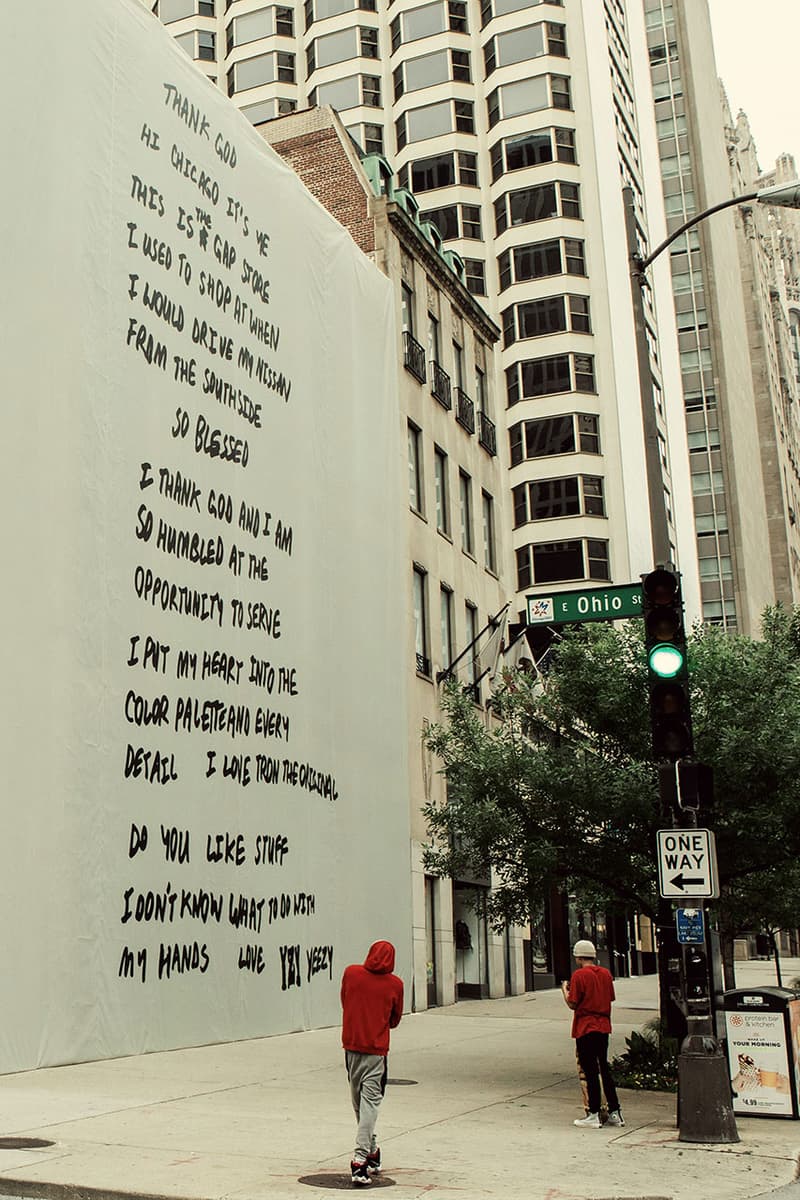 2 of 3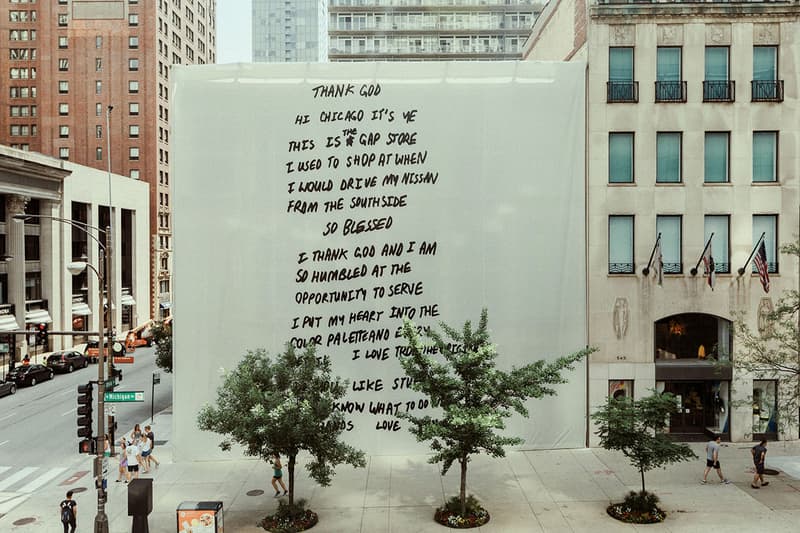 3 of 3
"Do you like stuff?" Kanye West and Gap presume that YEEZY fans very much do. When he announced his wholly unexpected partnership with the chain retailer, it wasn't really clear when the 10-year experience would kick off. However, it seems like the duo may be getting started immediately.
A mysterious shroud envelopes the Gap store at the corner of Michigan and Ohio in Chicago, apparently the exact store that West himself used to shop at. One of the street-facing sides features the quirky asymmetric logo for YEEZY Gap (as the joint effort is known) while a larger one at the end of an incline is emblazoned with text sourced directly from a note that West wrote by hand, scribbles and all. Below is a transcript of the text, complete with line breaks.
Thank God
Hi Chicago it's Ye
This is [the] Gap store
I used to shop at when
I would drive my Nissan
from the southside
so blessed
I thank god and I am
so humbled at the
opportunity to serve
I put my heart into the
color palette and every
detail I love Tron the original
Do you like stuff
I don't know what to do with
my hands
Love YEEZY
The note indicates that West himself redesigned the store down to the color palette. If its anything like his recent Jesus Is King merch drop, it's fair to assume there'll be an air of stark minimalism and rugged, earth-toned motifs, though West's surprising reference to Disney's Tron would suggest otherwise.
No launch date for store opening has been confirmed but the collection is expected to begin rolling out in 2021.
Despite concerns about the rumored squashing of Telfar's Gap collaboration in favor of YEEZY Gap, the partnership with West has been almost universally well-received by shareholders, who sent Gap's share prices skyrocketing.
Gap
555 Michigan Ave
Chicago, Illinois 60611