ts(s) Recruits Suicoke for Vibram-Equipped Camo Flip-Flops
A set of brightly-patterned sandals.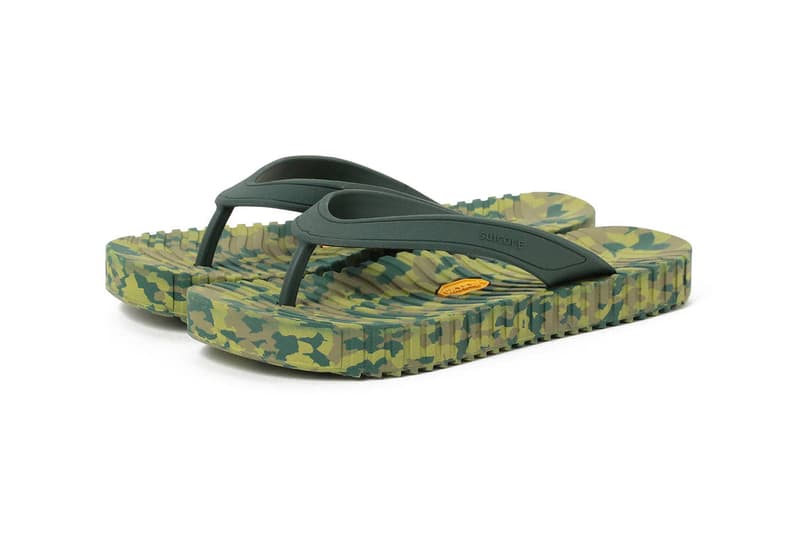 1 of 8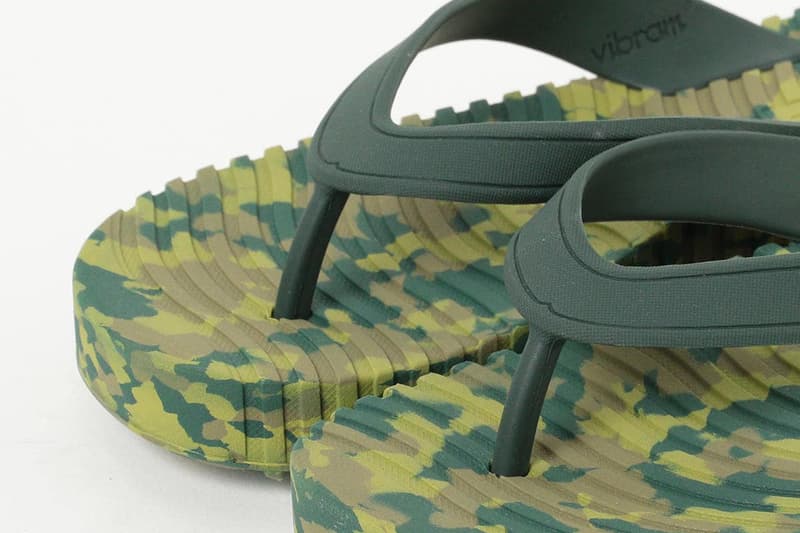 2 of 8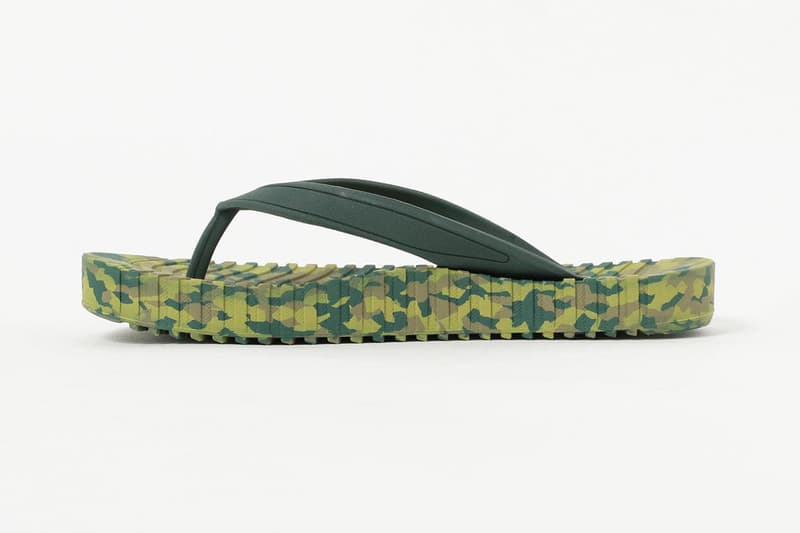 3 of 8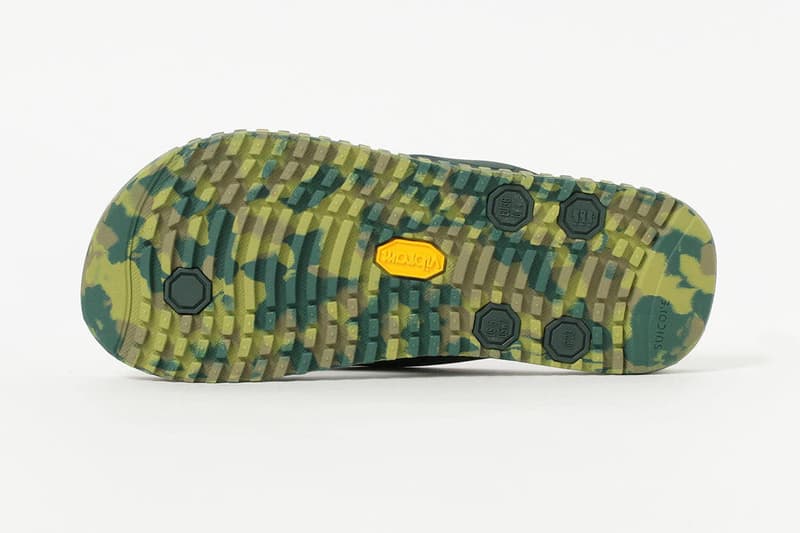 4 of 8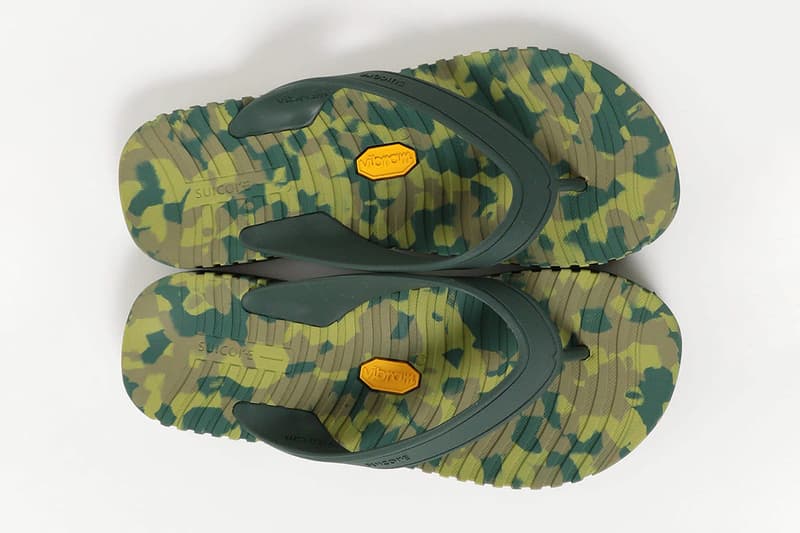 5 of 8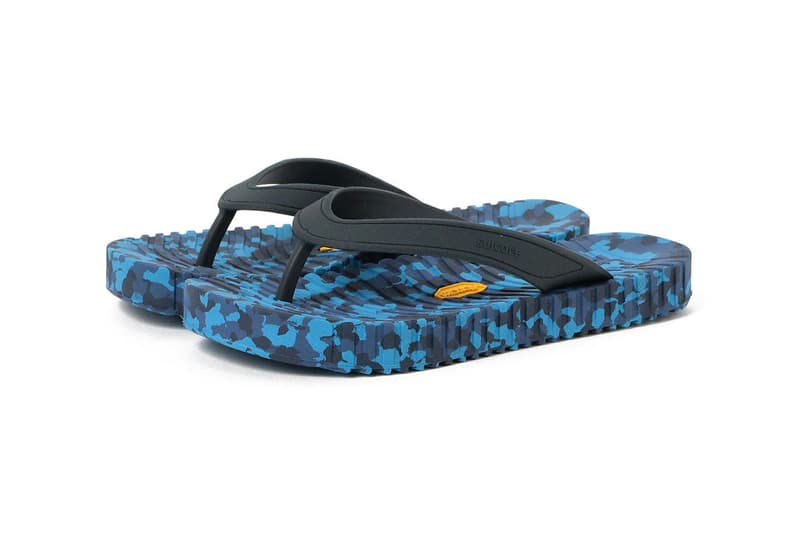 6 of 8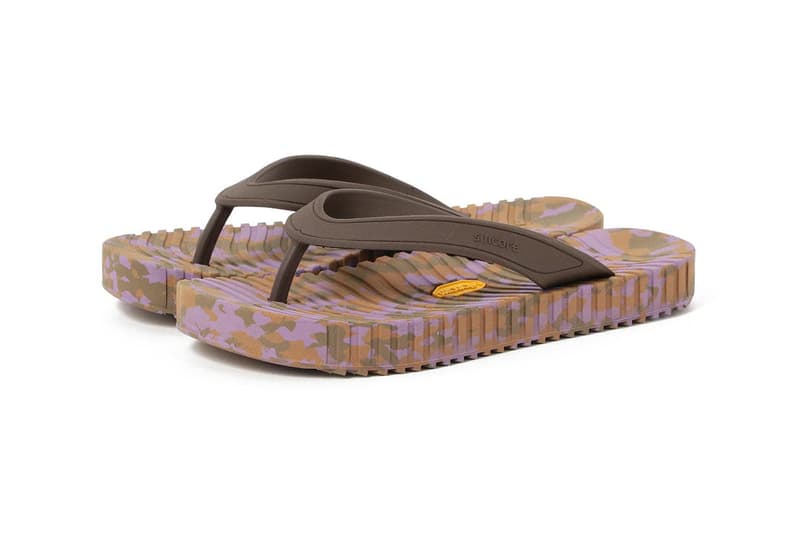 7 of 8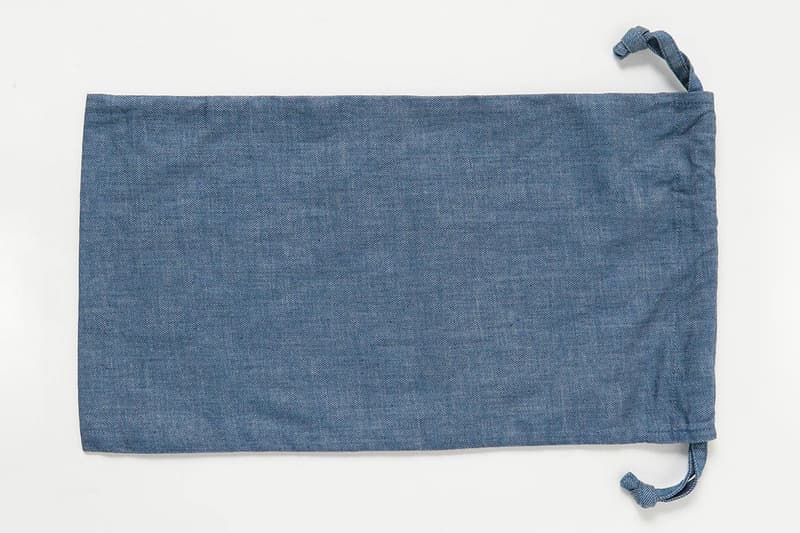 8 of 8
Takuji Suzuki's ts(s) keeps a lower profile than Engineered Garments, the NEPENTHES-managed brand headed by Suzuki's brother Daiki, but the label maintains a dedicated global following that appreciates its craftsmanship and understated silhouettes. The imprint's Suicoke collaboration is anything but understated, however, realizing a trio of flip-flop sandals emblazoned with bright camouflage.
Taking on a trio of Von sandals — a new Suicoke silhouette that debuted for Spring/Summer 2020 — ts(s) added the playful print to reinforce the summery motif created by the borderline-barefoot shoes. A Suicoke-branded rubber thong strap sits atop a textured Vibram MORFLEX sole unit, customized to Suicoke's specifications. Grippy both underfoot and under the sole, the design features the distinctive yellow Vibram branding nestled amidst the tonal Pistachio, Lavender and Blue camo detailing.
All of the collaborative Suicoke sandals are available on Digital Mountain. which ships internationally, and BEAMS' web store. Each sandal set comes with a bespoke chambray carrying pouch.
Meanwhile, Suicoke recently issued comparably luxe leather shoes for summer in partnership with nonnative.