YEEZY Gap Partnership Elicits Concerns About Postponed Telfar Collab
The New York-based designer has been left in the lurch.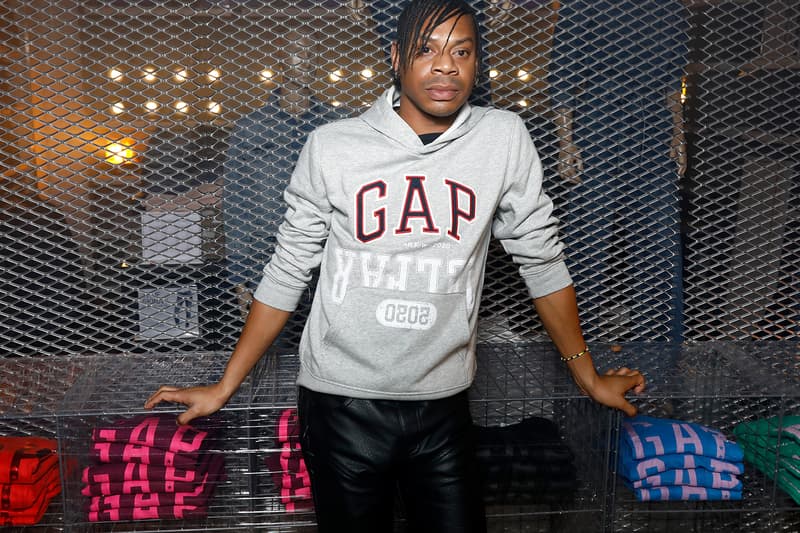 Following the announcement of Kanye West's YEEZY Gap partnership to kick off #WESTDAYEVER, some fashion industry insiders began raising questions about the Gap's previously reported collaboration with Telfar.
YEEZY's Gap partnership, which sees Nigerian-British designer Mowalola Ogunlesi appointed the official design director, is centered around Kanye's reverence for the fashion purveyor's democratic approach to fashion design. This can be traced back to his time working at one of Gap's stores as a teenager in Chicago. As the price point and quantity of YEEZY clothing is relatively high and exclusive, the partnership is expected to bring the rapper, songwriter, record producer, composer, entrepreneur and fashion designer's offerings to a larger audience in the same way that consistent YEEZY sneaker drops have allowed more fans to purchase West's footwear designs.
But as news of the high-profile partnership made waves, many began to wonder about Gap's Fall/Winter 2020 collaboration with designer Telfar Clemens, which had been promoted by Gap itself in January during Paris Fashion Week. In the subsequent months, however, the outbreak of Coronavirus shuttered most of Gap's retail locations. This fractured a large portion of the company's sales — derived through brick and mortar customer experience — and reportedly forced the retailer to cancel its orders with suppliers for summer and fall deliveries. Telfar's collaboration was "indefinitely postponed.".
According to Diet Prada, Gap sent an email to Telfar in March noting that the team-up would need to be pushed to 2021 with contracts adjusted to reflect the change. In a follow-up, Telfar was offered 25 percent of the design fee as an advance for work completed but the designer's inquiries regarding payment status went unanswered.
⠀⠀⠀⠀⠀⠀⠀⠀⠀
HYPEBEAST reached out to a source close to Telfar, who confirmed that Gap entirely ceased communication in mid-March. Furthermore, the payment for the partnership and partial payment that Gap has never materialized and the source confirmed that the Telfar team was entirely in the dark about the YEEZY x Gap partnership.
A representative for Gap's press agency has declined to comment on the matter, HYPEBEAST has also reached to the Gap.
The surprise YEEZY announcement has since caused a 42-percent Gap stock surge.