The GRAMMYs to Rename All of Its "Urban" Categories
After public statements from Tyler, The Creator, Billie Eilish and Republic Records.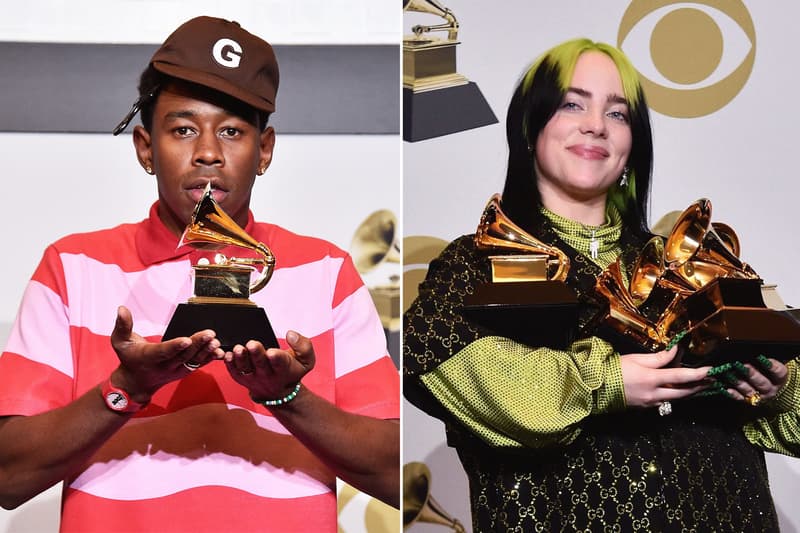 The GRAMMYs will stop using the term "urban" for next February's 63rd annual installment. The move comes after notable artists like Tyler, The Creator and Billie Eilish spoke out against the term and The Recording Academy's archaic category groupings. Per Variety, this announcement highlights a number of major changes coming with next year's show with updates to the Best New Artist category, Latin, R&B, Rap and on overall overhaul of the Nominations Review Committees. For the first time, the guidelines book has been made available to the public.
Interim president and CEO Havey Mason Jr. told Variety, "It's something we've been discussing for a couple of years, and the term has been a hot button for a while. A lot of creators and people in that genre didn't like that description and felt it pigeonholed certain styles of music, so when our constituents brought that to us in the form of a proposal, we listened and voted to approve, as asked by the people in that community. "Progressive R&B" gives us a chance to lean more into the modern R&B and hybrid-style recordings and give us a little bit of flexibility in that category."
This announcement comes less than a week after Billie Eilish took to social media to denounce the "urban" categorization, mirroring Tyler, the Creator's statement after he won the GRAMMY Award for Best Rap Album for his largely experimental project IGOR, which was mostly devoid of rapping outside of a few guest appearances. "I have always hated categories," Eilish said in a June 4 interview with British GQ. "I hate when people say, 'Oh, you look like 'blank.' You sound like 'blank.' It was such a cool thing Tyler said. I agree with him about that term. Don't judge an artist off the way someone looks or the way someone dresses. Wasn't Lizzo in the Best R&B category that night? I mean, she's more pop than I am."
Tyler initially denounced the "urban" categorization during the actual GRAMMY Awards, telling CBS, "It sucks that whenever "we" – and I mean guys that look like me – do anything that's genre-bending or that's anything, they always put it in a rap or "urban" category which is – and I don't like that "urban" word, it's just a politically correct way to say the 'N-word' to me."
Just last week Republic Records encouraged the rest of the music industry to follow their lead in cancelling the "urban" description across its artist roster. Check out some of the renamed categories below. One of the most noticeable changes comes in the "Best Rap/Sung Performance" category. That will now be called "Best Melodic Rap Performance" going forward, as The Recording Academy has finally recognized that often times rappers are also doing the singing on their own songs. Changes to the Best New Artist category include removing the restriction on number of recordings, something that was meant to help rappers, who often drop a prolific amount of work in their early years, not be unfairly left off the ballot.
Stay tuned for more updates on the ongoing GRAMMY Awards changes in the future. In more music news, Coachella 2020 and Lollapalooza 2020 have been officially cancelled.