Kylian Mbappé Keeps His Title as World's Most Valuable Football Player
With four English players also in the top five.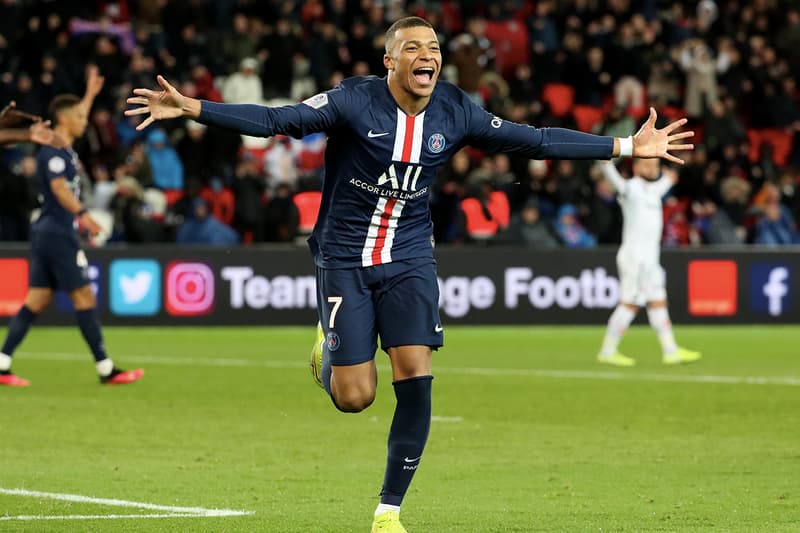 PSG and France forward Kylian Mbappé is still the most valuable football player in the world, according to the latest report from Swiss organization CIES Football Observatory. Mbappé was first named as the most expensive player at the start of 2020, with an estimated value of €265.2 million EUR (an estimated $301 million USD).
The latest study shows that Mbappé's value has slightly fallen to €259.2 million EUR (approximately $295 million USD). Following the 21-year-old in the top five are four English players, as Raheem Sterling keeps his place in second. The top five is finished with Borussia Dortmund's Jadon Sancho (up from fourth to third), Liverpool full back Trent Alexander-Arnold at fourth (entering the top 10 for the first time) and Manchester United's Marcus Rashford at fifth (up from seventh).
The rest of the top 10 is finished with Mohamed Salah, Sadio Mané, Antoine Griezmann, Alphonso Davies and Harry Kane. Lionel Messi and Cristiano Ronaldo still both feature in the top 100 but have dropped significantly. Messi's place at 21st reflects his age and contract situation, while Ronaldo is at number 70 and is the oldest player on the list.
In other sports news, Ronaldo is the first footballer to become a billionaire.