Ludacris Shares List of Rappers With the All-Time Greatest Flows
"This might be one of the greatest questions I've ever been asked."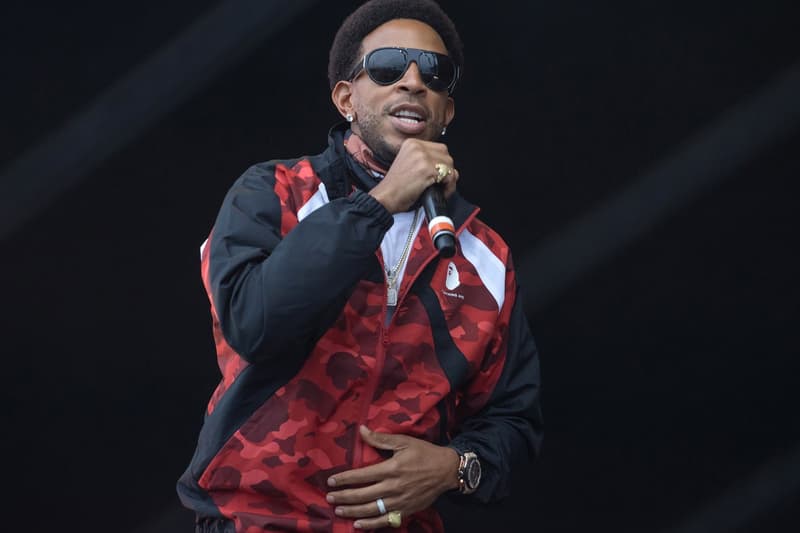 After Drake recently revealed his favourite rappers of all time, Ludacris has offered his own perspective, sharing a list of the top five whom he regards as having the greatest flows: Andre 3000, Kendrick Lamar, J.Cole, JAY-Z, and Lil Wayne.
The question was posed to the rapper in an appearance on XXL's Hip-Hop Moments of Clarity podcast. When asked by hip-hop journalist Shaheem Reid to list his "top five M.C.s when it comes to the flow", Ludacris responded by saying "this probably, might be one of the greatest questions I've ever been asked."
"So, top five flows, man," he continued. "Andre 3000 is going to be in there. I feel like he always challenges, always challenges. I'ma put Kendrick Lamar in there as No. 2. I'ma put J. Cole in there as being, like…right now, I'm thinking of people that are versatile and constantly trying to think of different flows that don't pretty much have a set flow that they always do.
"Those are three. I'ma go 'head and put Jay-Z in there, man. Jay-Z, you know, he does different things and he does experiment with different flows. And mostly, his different subject matter and how he's able to weave through and be on a track with anybody. So that's No. 4. Damn, man, No. 5."
After reflecting on his final choice, and being prompted by Reid to consider Lil Wayne, Eminem, and Busta Rhymes, Ludacris responded "I was honestly gonna put Lil Wayne. Damn, this is hard because it's like you got Lil Wayne…you got Eminem, but I'ma have to go with Lil Wayne because the body of work and his consistency and he's been in the game almost 30 years."
The rapper went on to state that his list didn't factor in "life or death", saying, "I love Tupac, I love Biggie, may they Rest in Power."
Ludacris also commented on the ongoing #BlackLivesMatter protests sweeping countries across the world, and the launch of his new venture Kidnation, which aims to provide an educational platform for children. "I'm trying to help out," he said, "and one of the ways I'm going to invoke change is through this platform…it's something that I feel is going to be revolutionary."
In other music news, a host of artists have signed an open letter to the New York Police Department.