Serena Williams' Tennis Coach Creates Own Ultimate Tennis Showdown League
Filling the void left by the currently suspended Pro Tour.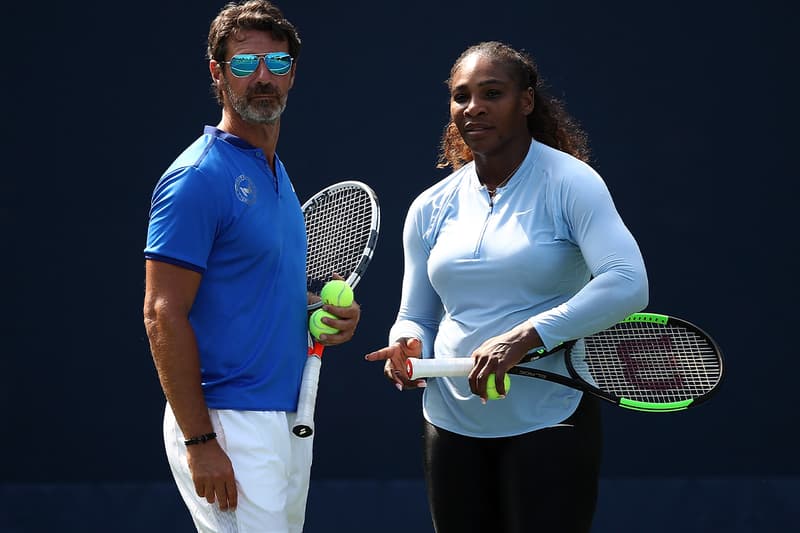 Given that the ATP Tour has been suspended due to the ongoing coronavirus pandemic, tennis fans have been left without much excitement this year, so Patrick Mouratoglou — coach of world champion Serena Williams and mentor to rising star Coco Gauff — has decided to launch his own league instead.
Named the Ultimate Tennis Showdown, the league will tap 10 of the world's top players, including Stefano Tsitsipas, Matteo Berrettini, David Goffin, Felix Auger-Aliassime, Benoit Paire, and Richard Gasquet, who will all compete in a series of matches streamed live via the event's website. Having long been an advocate for promoting tennis to younger fans and a new audience, Mouratoglou was inspired by the current esports leagues happening across various sports communities and so designed the Showdown to be vibrant, engaging, and interactive. "With a lightened code of conduct, and a more laid-back and playful atmosphere, players will carry themselves more freely on-court and show their true personality," says a spokesperson from the league. "UTS will profile players in a completely different way, with a focus on behind-the-scenes and storytelling."
Whether you're an avid tennis fan or just starting to learn about the sport, you can head over to the Ultimate Tennis Showdown's website to stream the matches.
Elsewhere in sports, Cristiano Ronaldo has become the first footballer to reach billionaire status.