'Forbes' Names Roger Federer As the Highest-Paid Athlete of 2020
Naomi Osaka, LeBron James and Tiger Woods also make it on this year's top 10.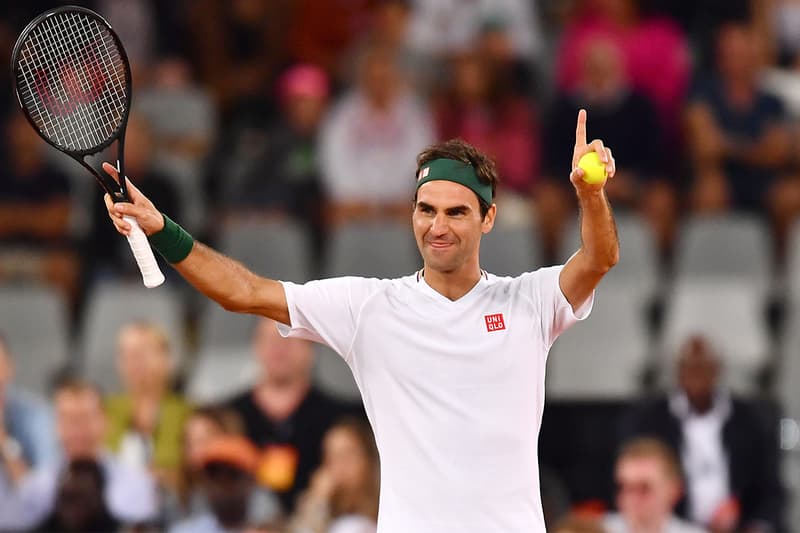 Roger Federer is officially the highest-paid athlete of 2020, accumulating $106 million USD of pre-tax earnings in total.
According to Forbes, Federer is the first-ever tennis player to move up to No. 1 in the list's 30-year history. The Swiss tennis star reportedly has the best endorsement portfolio in the world of sports, earning $100 million USD off the court from his deals with UNIQLO, Credit Suisse, Mercedes-Benz and 10 other brands. He jumped to the top spot after placing fifth on the 2019 list.
Federer effectively overtook last year's top 2 leaders Cristiano Ronaldo and Lionel Messi, bumping them down a spot each to Nos. 2 and 3. The Portuguese soccer star earned a total of $105 million USD while the FC Barcelona captain gained $104 million USD. Ronaldo earned $60 million USD in winnings and $45 million USD from his endorsement deals with Nike, Altice, Herbalife and his own brand CR7. Meanwhile, Messi took home $72 million USD in winnings and $32 million USD from his endorsement deals with adidas, MasterCard and PepsiCo.
Just below Ronaldo and Messi is Paris Saint-Germain F.C.'s Neymar, earning a total of $95.5 million USD to land at No. 4. At Nos. 5, 6 and 7 is a trio of NBA champions — LeBron James leads the league with $88.2 million USD, followed by Stephen Curry with $74.4 million USD and Kevin Durant at $63.9 million USD. Rounding up this year's top 10 is Tiger Woods at No. 8 with $62.3 million USD, Kirk Cousins at No. 9 with $60.5 million USD and Carson Wentz at No. 10 with $59.1 million USD.
Also making appearances on this year's list are Naomi Osaka and Serena Williams, marking the first time that two women have made it in the top 100 since 2016. 22-year-old Osaka took home $37.4 million USD to land at No. 29 while Williams earned $36 million USD to land at No. 33.
Forbes further reports that the total accumulated earnings ($3.6 billion USD) of the 100 athletes this year is 9% lower than 2019's, showing the first decline since Floyd Mayweather and Manny Pacquiao $400 million USD payout from their fight in May 2015.
Although this year's list is mostly comprised of NBA players, NFL players were the least affected by the Coronavirus (COVID-19) pandemic due to the season's late-summer start. On the other hand, the MLB strongly felt the consequences of COVID-19 after Opening Day saw a postponement.
Take a look at the full list of athletes on the Forbes website.
Elsewhere in sports, Premier League Football will return in June 2020.