These Are the Highest-Paid Athletes of 2019
Russell Wilson, Roger Federer, Lionel Messi and LeBron James join the top 10.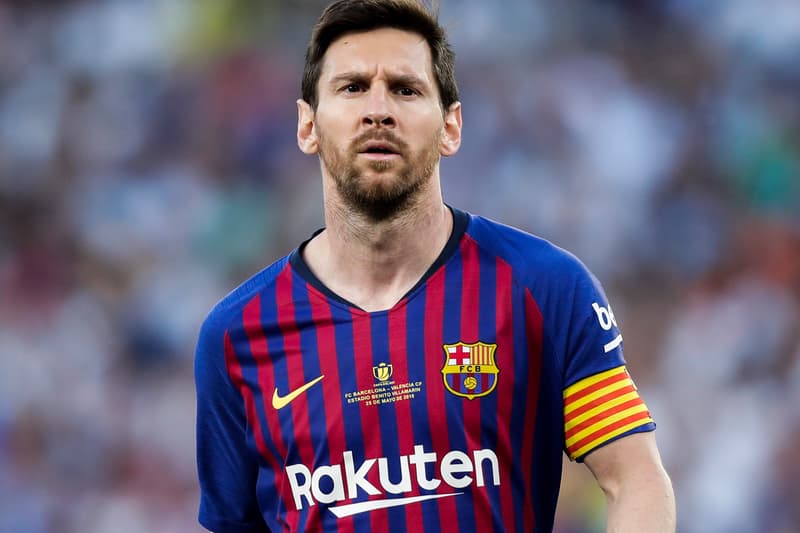 Forbes has released the 2019 edition of its world's highest-paid athletes list, with the top 10 competitors coming from the sports of football, boxing, tennis, American football and basketball.
Topping this year's list is FC Barcelona captain Lionel Messi with a total of $127 million USD in annual earnings. Rival Cristiano Ronaldo takes the number two spot with $109 million USD, followed by Paris Saint-Germain F.C.'s Neymar, who jumped from last year's fifth slot to this year's third with $105 million USD.
Following his four-year contract extension, Seattle Seahawks QB Russell Wilson is officially both the NFL's most valuable player and 2019's highest-paid American athlete. Green Bay Packers QB Aaron Rodgers fall just below his fellow league player, ranking at number seven.
NBA superstars LeBron James, Steph Curry and Kevin Durant roundup this year's top 10. James is the third highest-paid American athlete just behind Wilson and Rodgers with $89 million USD, right above the Golden State Warriors PG and SF.
Boxer Canelo Alvarez and tennis legend Roger Federer are the only athletes from their sport to make it to 2019's top 10, sitting at numbers four and five respectively.
Take a look at the full list on the official Forbes website.
In related news, the Golden State Warriors are looking to even the playing field in Game 6.
Forbes World's Highest-Paid Athletes 2019 Top 10

1. Lionel Messi – $127 million USD
2. Cristiano Ronaldo – $109 million USD
3. Neymar – $105 million USD
4. Canelo Alvarez – $94 million USD
5. Roger Federer – $93.4 million USD
6. Russell Wilson – $89.5 million USD
7. Aaron Rodgers – $89.3 million USD
8. LeBron James – $89 million USD
9. Steph Curry – $79.8 million USD
10. Kevin Durant – $65.4 million USD