Radiohead Share 18 Hours of 'OK Computer' Studio Sessions
A response to recent leaks.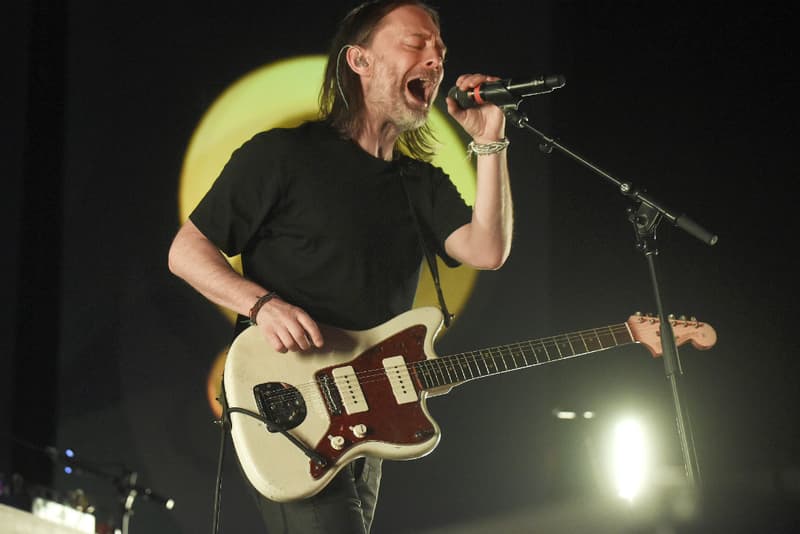 Earlier this month, a lengthy series of OK Computer recording sessions made their way online, having been leaked by hackers. Now, in response to that unauthorized release and hackers' monetary demands, Radiohead are sharing the entire 18-hour run of music as an official project.
"We got hacked last week – someone stole Thom's minidisk archive from around the time of OK Computer, and reportedly demanded $150,000 on threat of releasing it. So instead of complaining – much – or ignoring it, we're releasing all 18 hours on Bandcamp in aid of Extinction Rebellion. Just for the next 18 days. So for £18 you can find out if we should have paid that ransom," Radiohead musician Jonny Greenwood shares via an official statement, providing some insight into the back-story behind this newly-released project. "Never intended for public consumption (though some clips did reach the cassette in the OK Computer reissue) it's only tangentially interesting. And very, very long. Not a phone download. Rainy out, isn't it though?"
You can listen to Radiohead's OK Computer sessions — dubbed MINIDISCS [HACKED] — below, and head on over to the release's official Bandcamp page for more.
For more, check out Thom Yorke's most recent solo offerings, "Gawpers" and "Don't Fear the Light."