50 Cent Teases Pop Smoke, Roddy Ricch Collab and Details Advice He Gave the Late Rapper (UPDATE)
"You're going to see that we really just lost something big," 50 Cent said of Pop Smoke.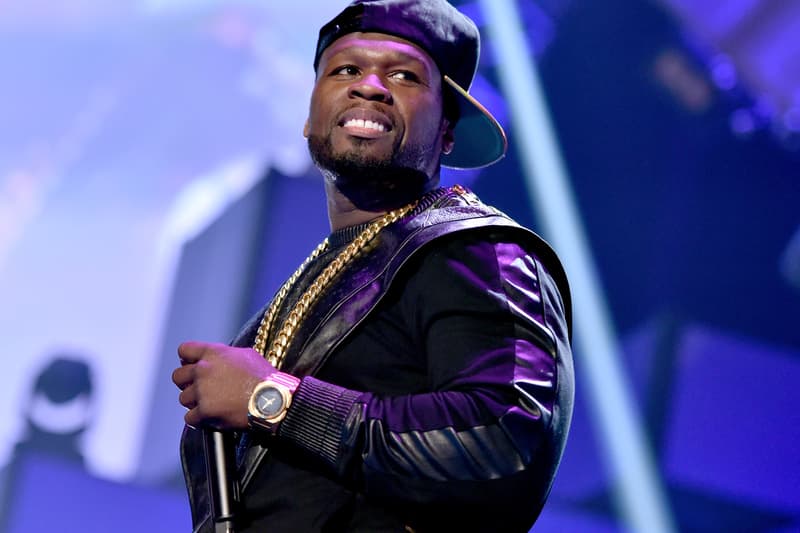 UPDATE (June 26, 2020): In a new feature from The New York Times titled "The Last Days of Pop Smoke", 50 Cent talked about the making of the late rapper's forthcoming posthumous album Shoot for the Stars, Aim for the Moon. The piece also pulls quotes from record executive and manager Steven Victor, CEO and founder of Victor Victor Worldwide.
50 stated detailed the experience of first being introduced to Pop Smoke, saying, "The experience was a little weird. Because when I first started talking to [Pop Smoke] in the office, I was watching and he would look down at his telephone. He was typing at the same time. And there was a point where I'm like, is he listening? I got up so I can kind of see what he was doing, and when I got to the other side of the table, he wasn't not paying attention to me, he was just writing what I said down. Dead serious."
50 Cent also promised that the project will let the world know just how much of a talent Pop Smoke was, and how much has been lost by his death. "The first two tapes versus this album? You're going to see that we really just lost something big," he said. "He said to me he wanted to take his mother to an award show. I would like to be able to do that."
Victor discussed some of the advice that 50 Cent gave to the young rapper after they first met. "50's talking to him about, you know, 'Do you want to be in Power? Do you want to do movies?'" Victor added later that 50 continued to warn Pop about the dangers of the life he was currently living. "You could either continue down that path and there's a high chance that you'll end up in jail or dead, or you can do this." 50 Cent added, "What I got going on! I sold 30 million records. I'm rich. I'm doing movies. I can get anybody on the phone. I could do anything. And this could be you."
In related news, read about Pop Smoke's family's announcement of his Shoot for the Stars Foundation and listen to his "Make It Rain" track ahead of the upcoming release of his collaboration with Roddy Ricch.
---
ORIGINAL STORY (June 23, 2020): Following the release of "Make It Rain," we are now learning about a collaboration from Pop Smoke, 50 Cent and Roddy Ricch.
Announced by 50 Cent, the upcoming single from the late rapper is expected to be part of the posthumous album which is currently delayed until next month. 50 made the announcement on Instagram with an image of four bottles of his Le Chemin du Roi brand champagne in varying sizes.
Pop Smoke's Shoot for the Stars, Aim for the Moon album executive produced by 50 Cent is now set to officially release July 3.
Stay tuned for the teased collaborative track.