Indiana Rapper Vince Ash Returns With New Album 'Vito'
The Hammond, Indiana emcee blends old school sensibilities with stark realism on his second project.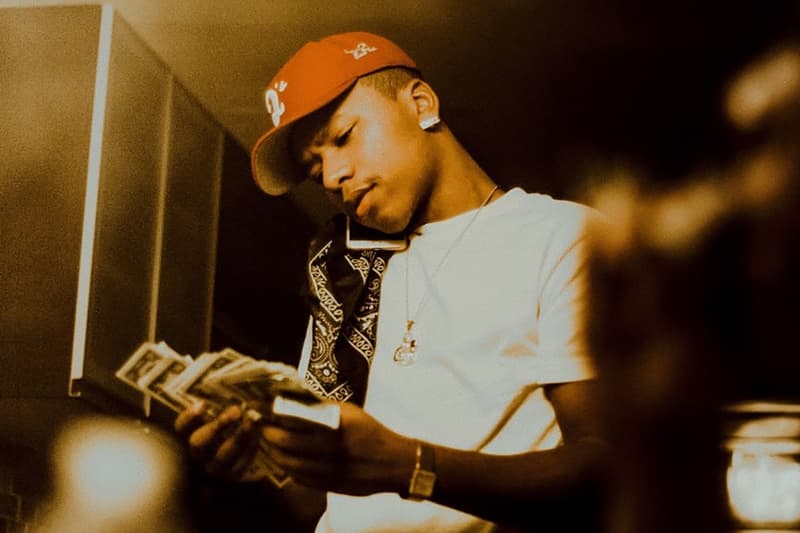 Vince Ash returns with his new full-length project Vito out today via POW Recordings. The 23-year-old Midwestern emcee compiles old school West Coast inspirations like Eazy-E with the Memphis staples Three 6 Mafia for a 9-track offering that isn't loyal to one region in particular but culminates in a solid and hard-hitting sophomore affair.
At the top of the month, Vince premiered his title track, "Vito", with HYPEBEAST and detailed the role that growing up in Hammond, East Chicago and Gary, Indiana had on him. "Hammond is where I started but I grew up all over the 219 (Hammond, East Chicago, and Gary) at the same time traveling back and forth between out there and Chicago visiting family," he said. "I'd say the impact that it had on my music is that I was able to make a connection that all these areas we're dealing with the same issues — they always had the same type of people living in 'em, so whatever I talked about, speaking from my experience, I knew it'd resonate."
"Whut It G Like" is straight from the pages of N.W.A.'s cookbook with Vince switching up his flow to emulate the old-school cadence of Eazy while production by OBA Twan and Nascent add in some modern flair. Halfway through the offering, Ash bails on the West Coast homage. It's basically three songs in one — the rapper toys with structure and multiple flows throughout the record. His ability to maintain his originally and display an unwavering creativity pushes forward a fun and immersive product. As for what's to come, the rapper continued, "This year we plan to get some more music out following "Vito." I've got a lot more ideas, and I feel like I've grown as an artist even in the time since I wrote everything for this project. We have a lot more coming from The Commission this year as well, debut projects from other members of the Mobb, more merchandise, and hopefully just a lot more moves planned correctly. I see it being a good year."
Stream Vince's latest project below. In more music news, Kid Cudi has announced his new All Love No Shit Talkin' Podcast.