18 East Repurposes Scrap Materials for Latest Summer Drop
The limited-run pieces are comprised of fabric from past releases.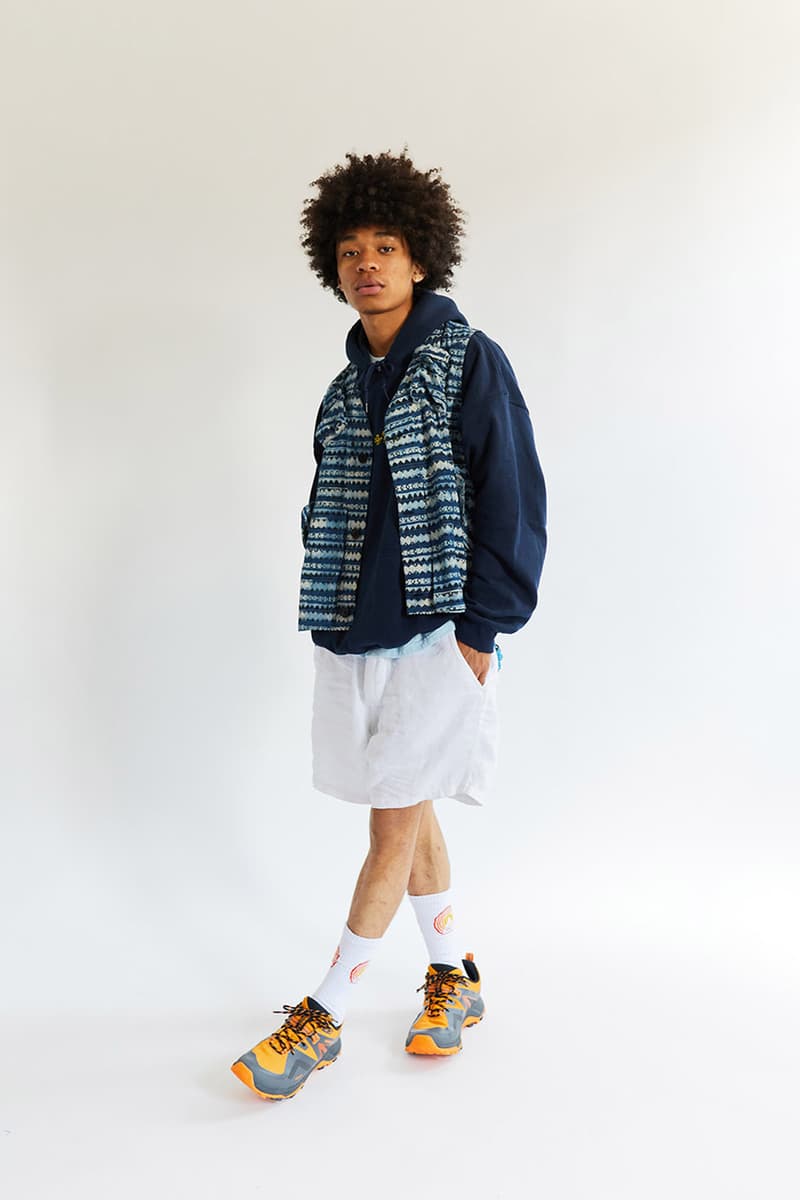 1 of 3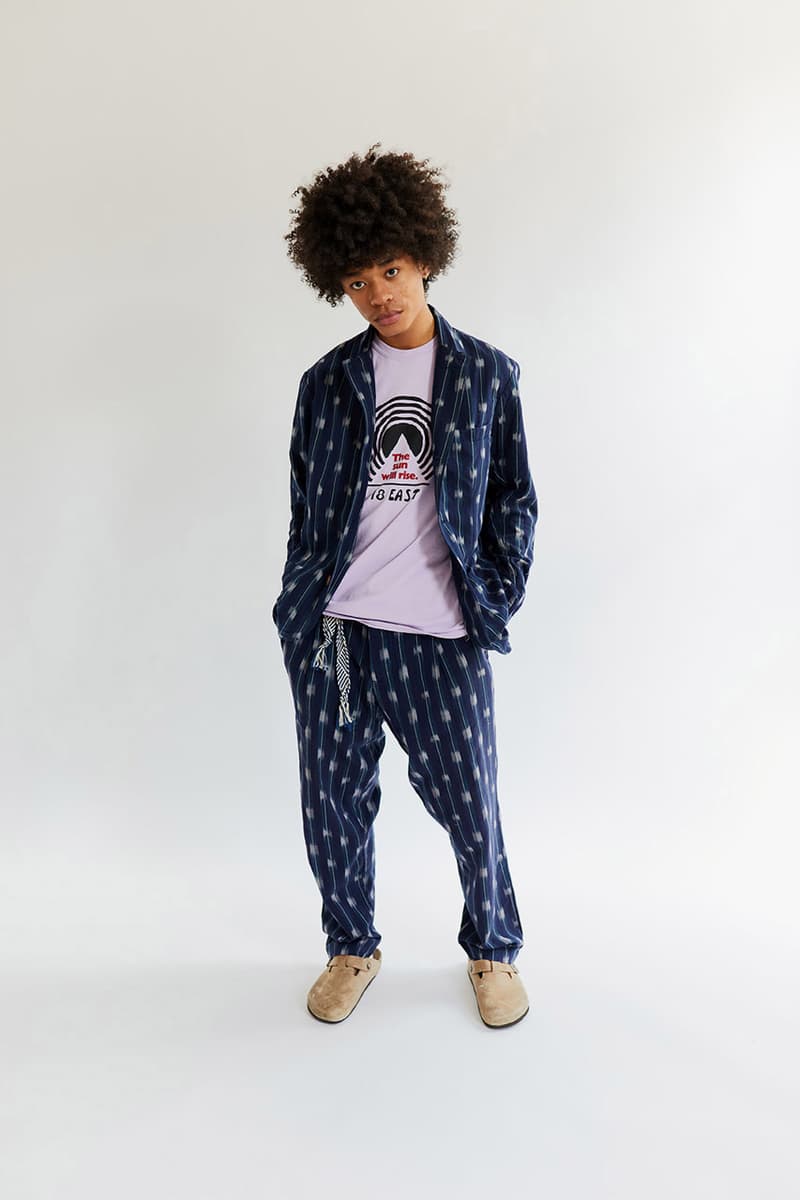 2 of 3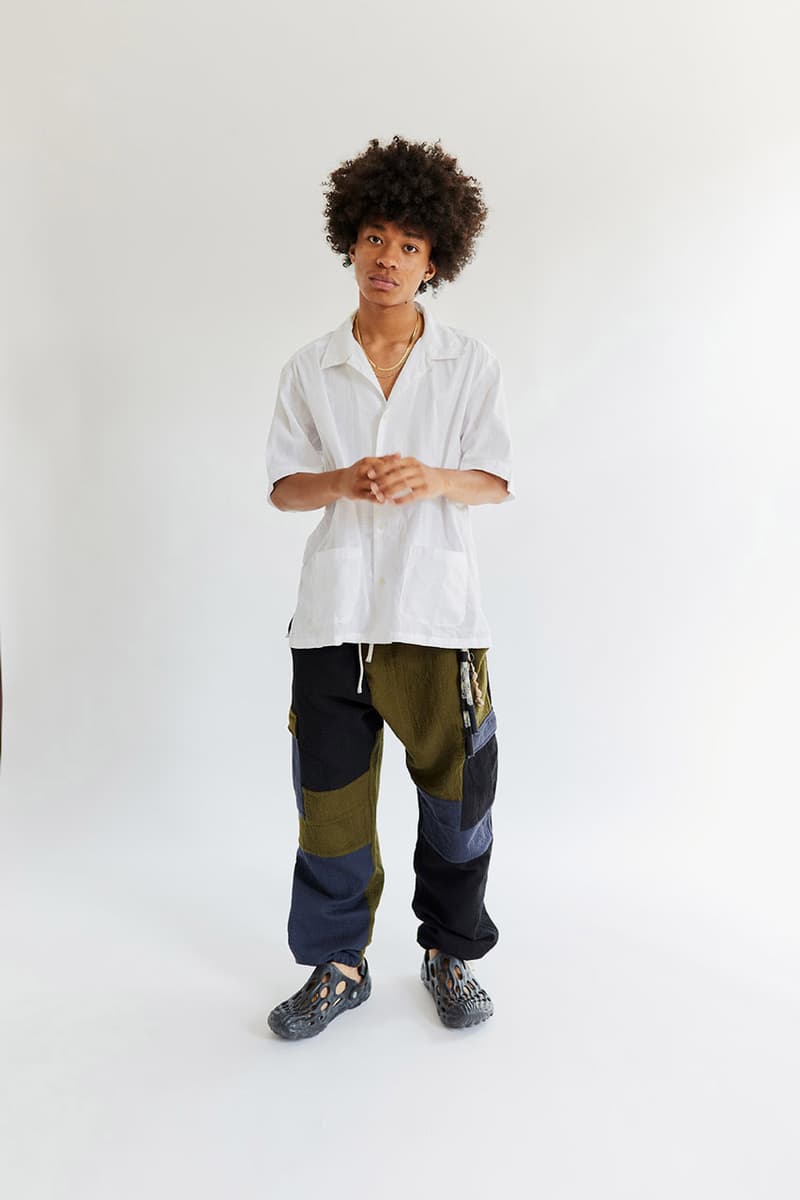 3 of 3
After joining ALLCAPSTUDIO for a charity T-shirt that benefited two community-based organizations in New York City and Philadelphia, 18 East returns with a new range of apparel and accessories for the month of July. The collection, shot by ALLCAPSTUDIO's Saeed Ferguson and modeled by D'Andre Williams, is comprised mainly of limited run pieces made from leftover scraps from previous releases.
Kicking off the collection are two tees that boast the company's "The sun will rise" mantra and new Bagru Mountain mark. The light blue T-shirt is a direct reference to the '90s skate brand Alphanumeric. Elsewhere, a casual printed blazer arrives with matching pants, while a vest — made from 18 East's past indigo inside-out bagru printed cotton apparel — features multiple frontal pockets and a button-up closure. Other highlights include multi-colored patchwork trousers, the brand's signature "Radiance" hoodie in navy and yellow, and new LA-made socks printed with the brand's mountain marks.
Take a closer look at the collection above. The new range will launch on 18 East's website beginning June 26 at 11 a.m. EDT.
In other news, Helly Hansen's HH-118389225 "ARCHIVE" collection merges the brand's past with a modern and innovative approach.