The Segway PT Will No Longer Be Made
The personal transportation device has been in production since 2001.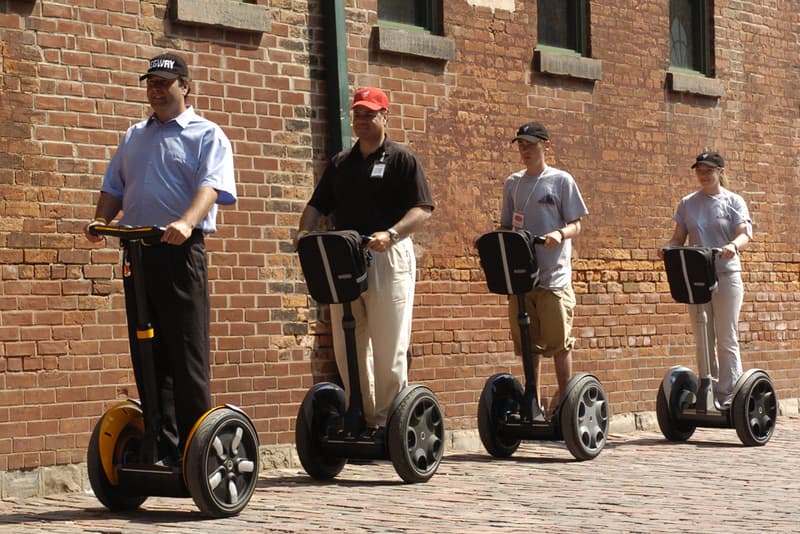 Ninebot, the Chinese company that acquired Segway in 2015, has announced that the Segway Personal Transporter (PT) will no longer be produced.
21 members of staff at the company's Bedford, New Hampshire plant will also be laid off as a result of the production halt. The decision to end the Segway PT's life comes after Ninebot announced that only 1.5 percent of sales contributed to the company's entire revenue last year.
Tony Ho, vice president of global business development at Segway, told CNN that "only police departments and tour groups could afford it." The Segway PT starts at $6,000 USD, while some can cost upwards of $10,000 USD. "It was a great invention 20 years ago," said Ho. "Now it seems a bit outdated."
The Segway PT was debuted in 2001 on the Good Morning America show by Dean Kamen, the machine's creator. Although the device was ahead of its time, it cost $4,950 USD when new and batteries initially cost more than $1,000 USD. Over 140,000 Segway PT's have been sold since 2001.
Ninebot also announced the suspended production of a three-wheeled Segway device that was designed for community policing.
In other tech news, Olympus has announced that it is exiting the camera business after an 84-year stint.