Newly-Founded Black in Fashion Council Aims to Address Systemic Racism and Discrimination
Created by 'Teen Vogue' Editor in Chief Lindsay Peoples Wagner and publicist Sandrine Charles.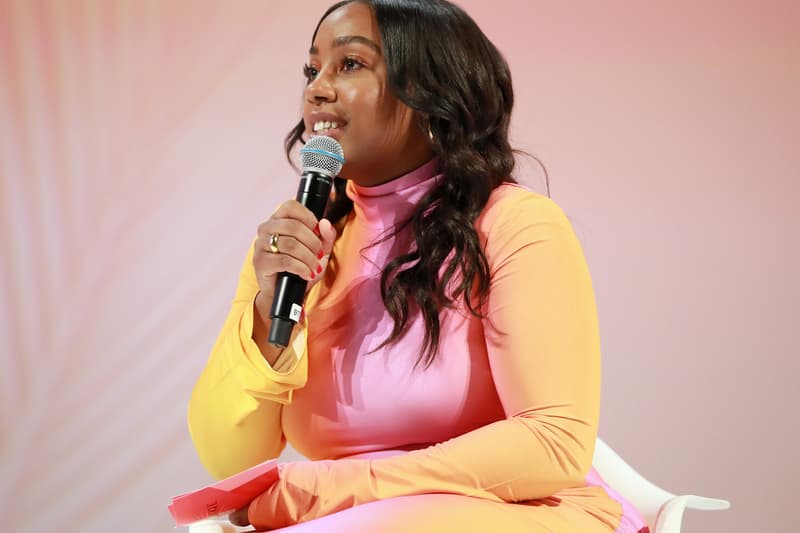 A new coalition of more than 400 Black models, stylists, editors, and executives is looking to address systemic racism and discrimination within the fashion and beauty industries. Co-founded by Teen Vogue Editor in Chief Lindsay Peoples Wagner and publicist Sandrine Charles, Black in Fashion Council officially launches next month.
Wagner noted to that the organization's approach moves away from "cancel culture" to "accountability culture," further sharing that "we want to allow people to rise to the occasion of changing. Black in Fashion Council plans to work and partner alongside media companies, corporations, emerging brands, and trade organizations to concentrate on industry efforts to fight racism via actionable initiatives.
The organization is already supported by more than 35 board members from the industry, such as GQ Deputy Fashion Director Nikki Ogunnaike, Vice President of Brand and Culture Engagement at Gucci Antoine Phillips, KCD Director Tenique Bernard, IMG agent Ethan Miller, Cosmopolitan Beauty Director Julee Wilson, and Saks Fifth Avenue Vice President Jamillah Davis Hernandez. These board members are split into various groups that focus on specific areas such as retail, models, corporations, or emerging brands.
The council will work with various organizations that pledge to work with them for three years, participating in a "Quality Index Score" by sharing internal information. The scoring system is based on the Human Rights Campaign's Corporate Equality Index and similar surveys and will be conducted in a yearly public report card. They will also publish a directory of Black talent to help companies seeking to diversify staff.
For more related news, 250 Black fashion creatives have urged the CFDA to revise anti-racism efforts.