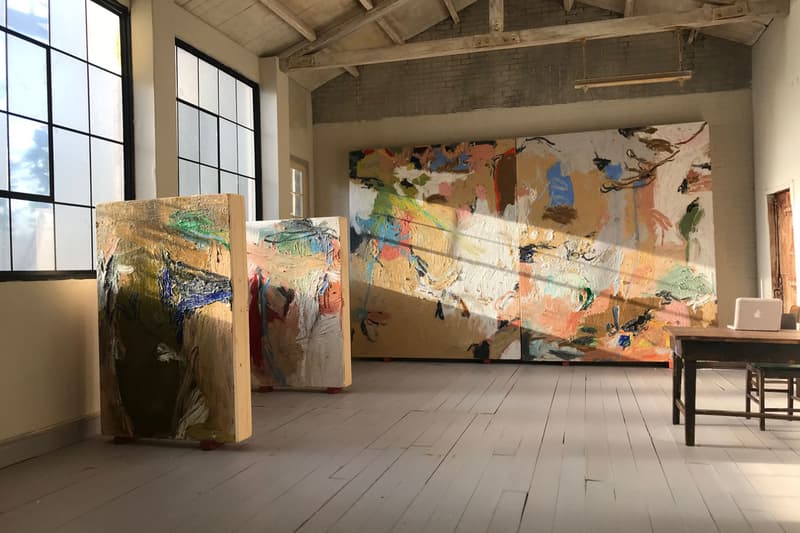 1 of 8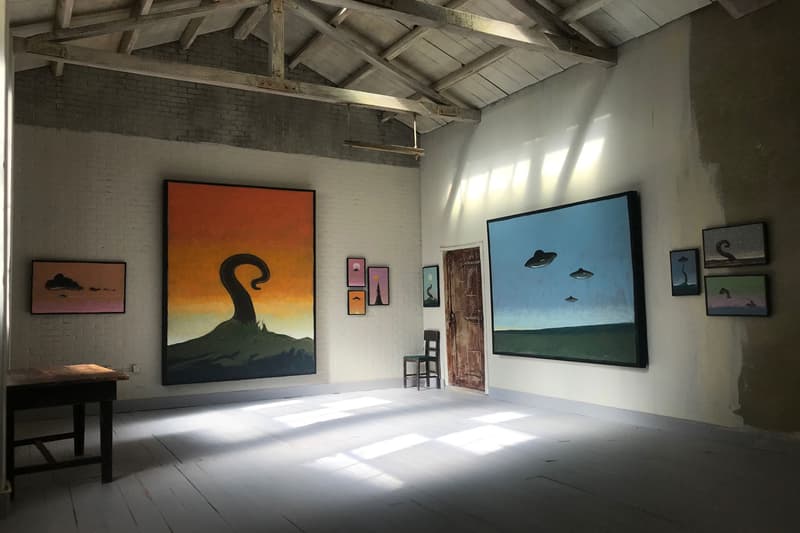 2 of 8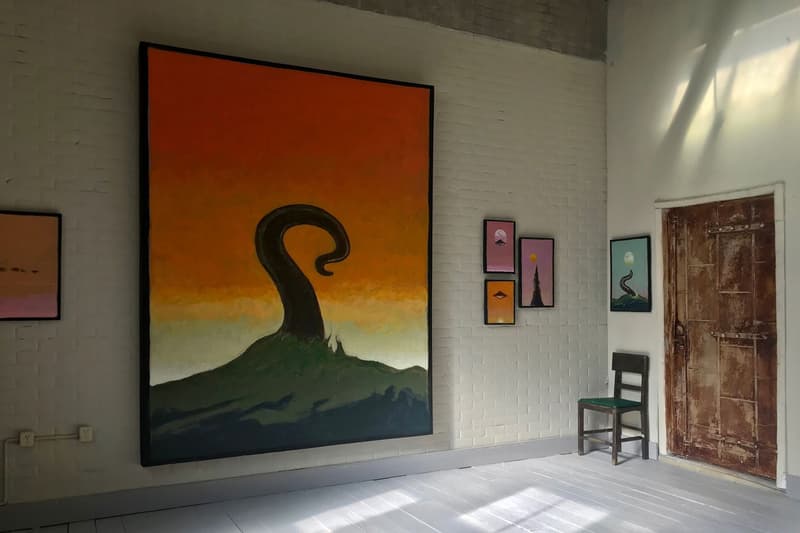 3 of 8
4 of 8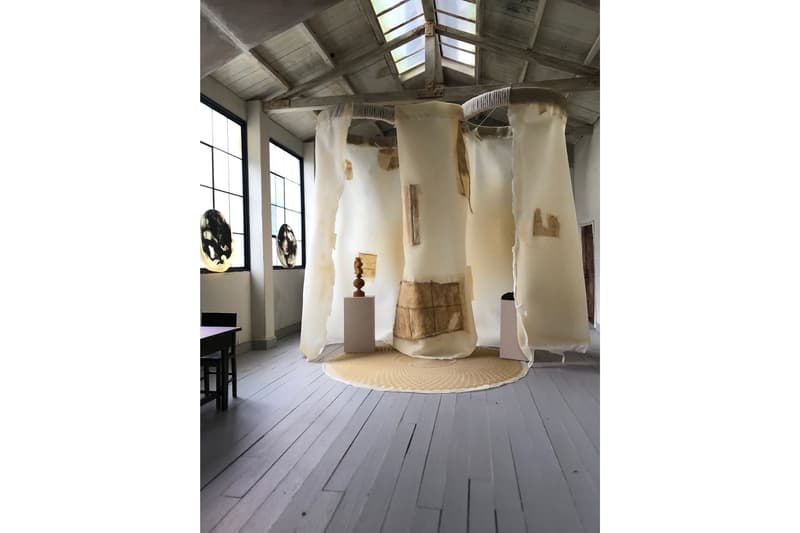 5 of 8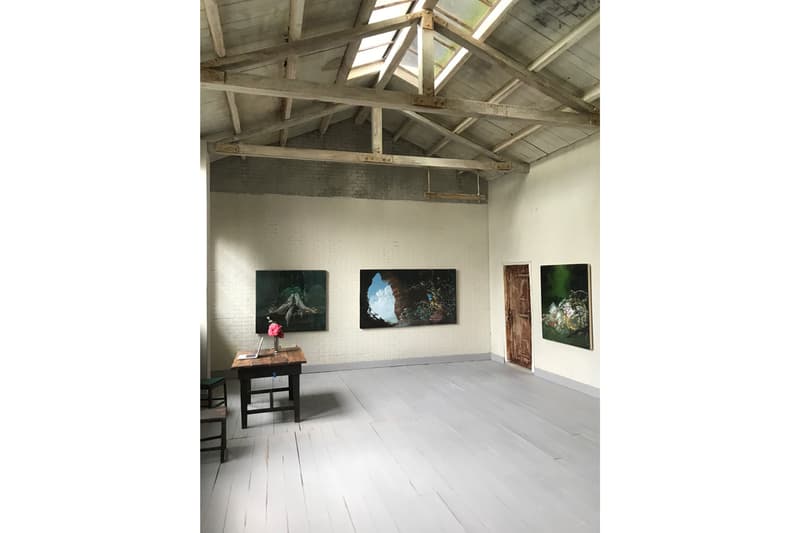 6 of 8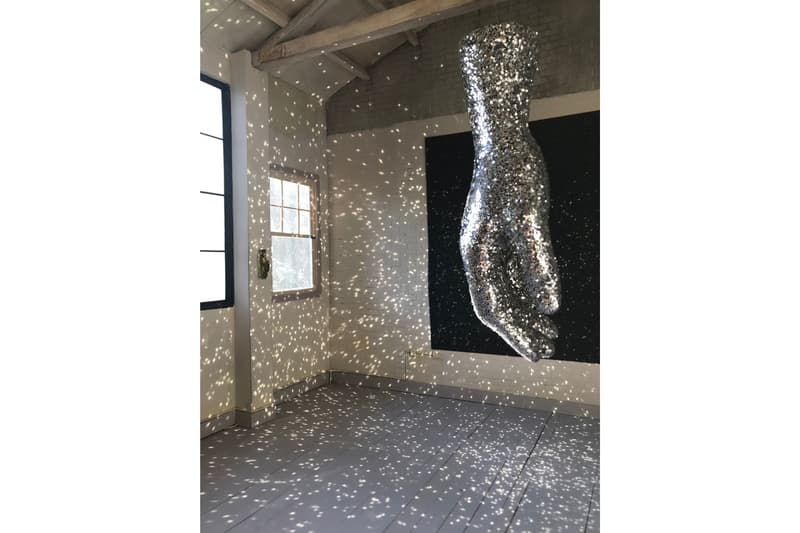 7 of 8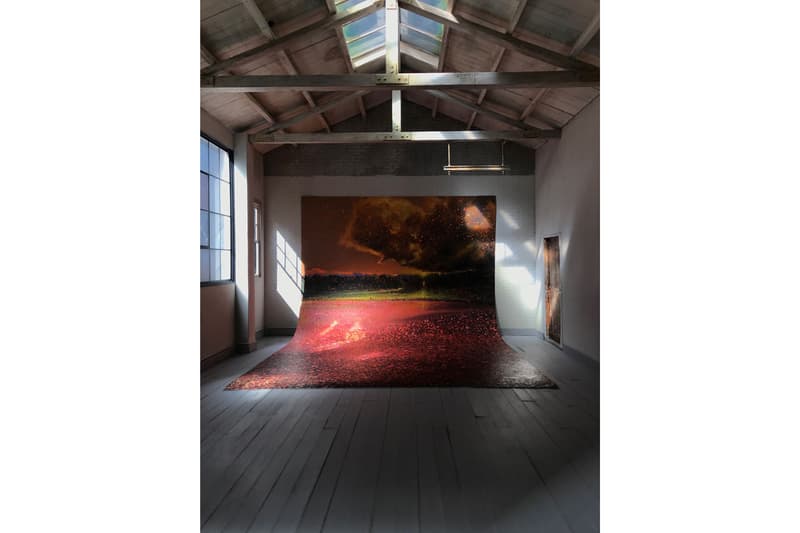 8 of 8
Exhibit Tiny Artworks at Boston's Miniature Shelter in Place Gallery
In photographs, it's almost impossible to tell apart from normal-sized galleries.
---
For artists hoping to exhibit their work during lockdown, Boston's Shelter In Place gallery has been mounting exhibitions of brand-new works over the past month. Built by artist Eben Haines, the miniature 20 by 30 inch gallery showcases scaled-down works in a model structure comprised of foam, mat board, balsa wood and plexiglass. The condensed space is impressively realistic, with high ceilings and skylights that allow light to enter the space and illuminate the works.
Artists can submit works at a one-inch scale, which allows them to create and show seemingly ambitious and large-scale pieces while traditional exhibition spaces remain closed. Each exhibition at Shelter In Place is based on submissions selected by Haines and his partner and gallery assistant, Delaney Dameron. Haines and Dameron then capture the installation views and share it on the gallery's Instagram. To avoid possible contamination during shipping, Shelter In Place has only been able to show works from artists in the local Boston area. Haines hopes to eventually extend the opportunity to a larger, more diverse group of artists.
"I'm hoping that artists are able to get more eyes on their work and even sell some work during the pandemic and beyond," said Haines. "One of my ambitions for this project, besides urging people to step outside of their crisis mode for a little bit, is for artists to be able to use their submission proposals and photographs of their installed work to send to galleries, residencies, or grant programs, and have some momentum when the country opens back up."
Local artists who can easily transport their work can review submission guidelines on Shelter In Place gallery's Instagram. In the meantime, look out for Rae Yuping Hsu's upcoming "Contamination" exhibition at the gallery.
In other news, Alexander McQueen's Creators social media initiative is opening up to nature photography.