Stream Bishop Nehru's Latest Album 'Nehruvia: My Disregarded Thoughts'
With a sole feature from longtime collaborator MF DOOM.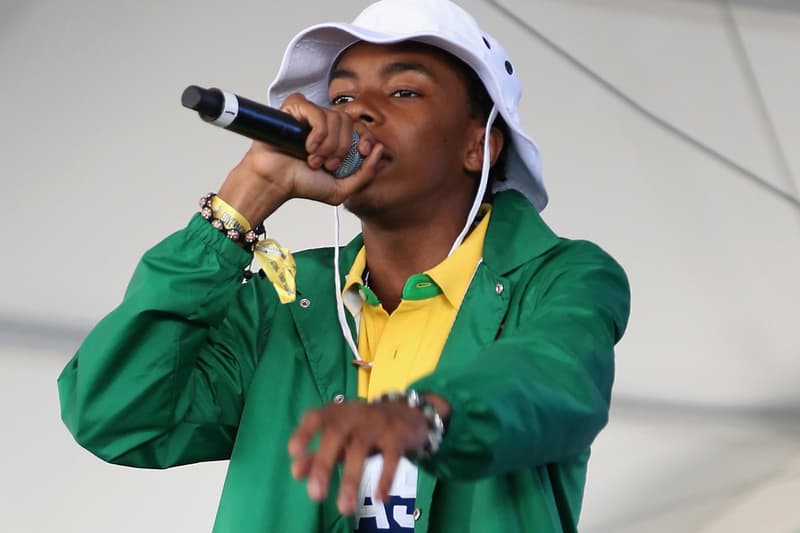 Bishop Nehru is back with yet another project this year after already dropping off Nehruvian Tuesdays: Vol 1 in February. Nehruvia: My Disregarded Thoughts serves as the latest edition of the New York rapper's longstanding Nehruvia franchise, this time with the young MC delivering a "coming-of-age" work that showcases both his growth and vulnerability as described on his Bandcamp profile.
The project includes 13 tracks altogether including a sole feature via the recently released "Meathead" with MF DOOM, Nehru's longtime collaborator and mentor. Accentuated with bold, trap-centric records like "In My Zone" and DJ Premier-produced cuts including "Colder" and "Too Lost," the LP as a whole is intended to show young black men and women "how to escape a culture that encourages their morbidity, and to find a way to embrace getting older."
According to Nehru the title of the album, which marks his eighth, appeared to him "in a vision when he was in seventh grade." When describing the work in an Instagram caption, the rapper explained: "This project is yet another stamp of the beginning of a new evolution. Not just musically, but mentally and emotionally as well."
Listen to Nehruvia: My Disregarded Thoughts now by streaming it in the player below.
For more in music, catch up on MF DOOM's feature on Wilma Archer's "Last Sniff" this January.