Lil Uzi Vert Links With a Fan for Impromptu Gas Station Freestyle
Watch the two exchange some fun-filled bars.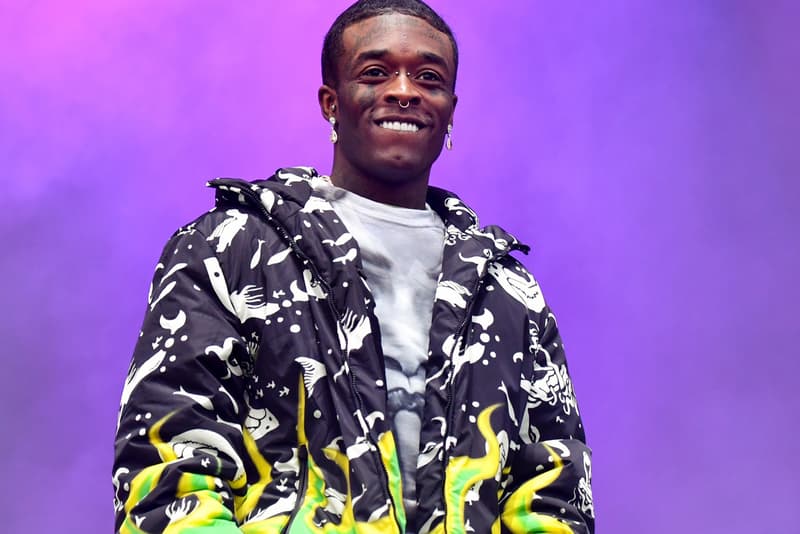 After delivering a slew of visuals for his highly-anticipated album Eternal Atake, Philly-native Lil Uzi Vert recently freestyled alongside a fan at a gas station, going back and forth with the fellow rapper.
Over a beat provided by SAVAGE — which can be heard blasting from a car getting gassed up — the two trade bars for a solid minute, with both seemingly enjoying the off-rip creativity. As Uzi's anime-clad Lamborghini Urus flanks him in the background, the Philly rapper can be seen dancing around as he slings out some fun-filled sixteens. The fan, rapper Dre.Havik, equally supplies some excellent bars, with both clearly impressed with each other's talent.
Lil Uzi Vert has seen a relatively energetic year thus far, delivering essentially two albums with the original Eternal Atake as well as its deluxe Lil Uzi Vert vs. the World 2 counterpart. On top of the release of his No. 1 charting project, he's also laid down a slew of feature verses, supplying his bars for NAV's "Status" and even a surprise remix of The Weeknd's "Heartless." He most recently delivered a Naruto-inspired track titled "Sasuke." The young artist will also feature on Future's forthcoming album, High Off Life, which drops this Friday, May 15.
Catch the impromptu freestyle below.
For more music news, NAV has dropped a visual for "Good Intentions."