JAY-Z and Meek Mill's REFORM Alliance Donating 10 Million Masks to U.S. Prisons
Supported by a $10 million USD donation from Twitter CEO Jack Dorsey.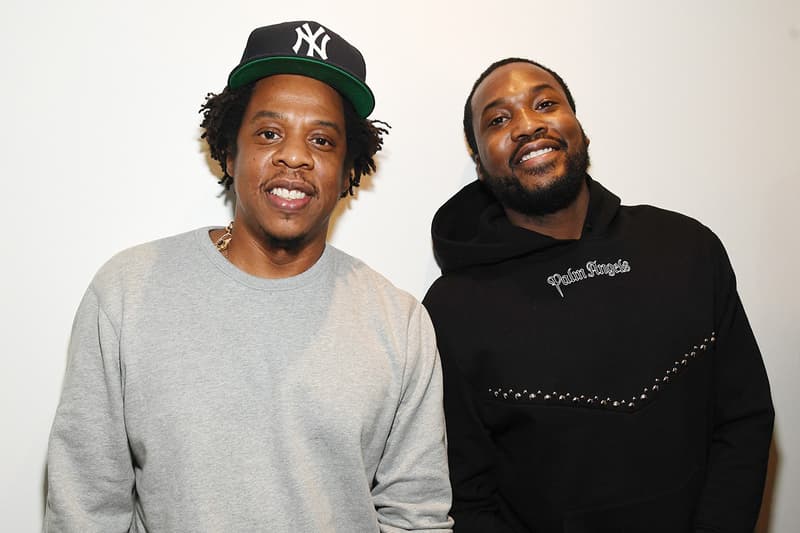 JAY-Z and Meek Mill are continuing to push for change in the criminal justice system and will now be donating 10 million surgical masks to prisons and jails around the U.S., as reported by CBS earlier this week. With the support of a $10 million donation from Twitter CEO Jack Dorsey, the rappers' REFORM Alliance organization has begun providing a number of correctional facilities with both masks and other protective equipment to help stave off the coronavirus outbreak.
"I'm grateful REFORM exists. The criminal justice system needs to change," said Dorsey, who has pledged $1 billion USD to help combat COVID-19. "COVID-19 adds to the injustices, and REFORM is best suited to help."
Shout out Jack Dorsey ceo of twitter donated 10 million to reform to help our people!!! Means a lot!

— Meek Mill (@MeekMill) May 11, 2020
REFORM Alliance, which was launched last year and is currently promoting its #AnswerTheirCall campaign, has reportedly already donated more than 100,000 masks to various facilities around the nation. "This is 2.3 million Americans that don't usually have the loudest voice," the organization's president Bob Pilon, stated to CBS News. "That's why we're doing this, to give that population a voice and answer their call to be treated like humans."
"I don't think the public yet knows that there's no way to end the pandemic outside of prisons if we don't end it inside of prisons," he said. "It's really important that we look at the solutions to ending this holistically. Prisons are eight of the top 10 hotspots, so people need to care about them."
Nearly every industry is stepping up to help provide COVID-19 relief. Louis Vuitton recently donated 2,500 face masks to MTA workers in New York, the epicenter of the U.S. outbreak.