Lamborghini Miura P400 Listed for $1M USD
The 1968 model is just one of 275 produced.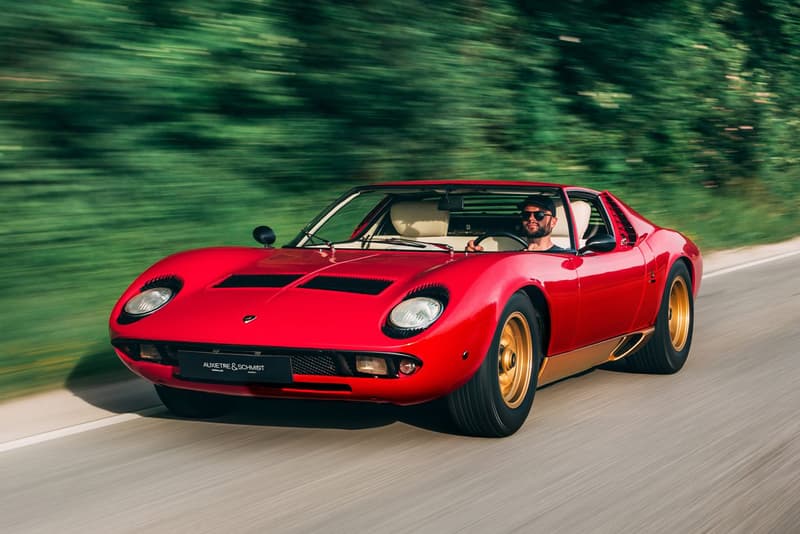 1 of 12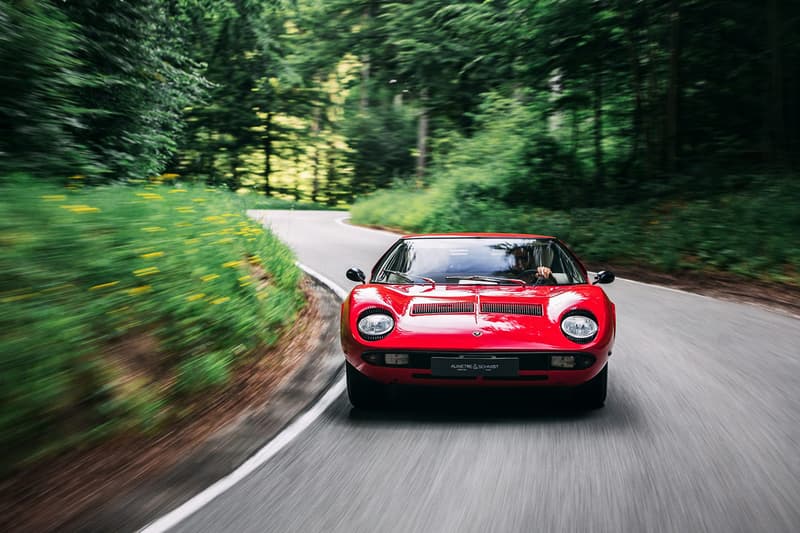 2 of 12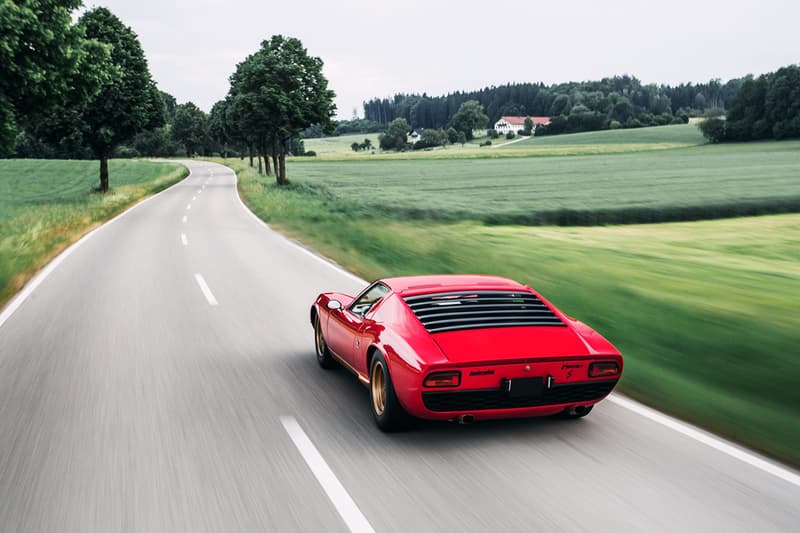 3 of 12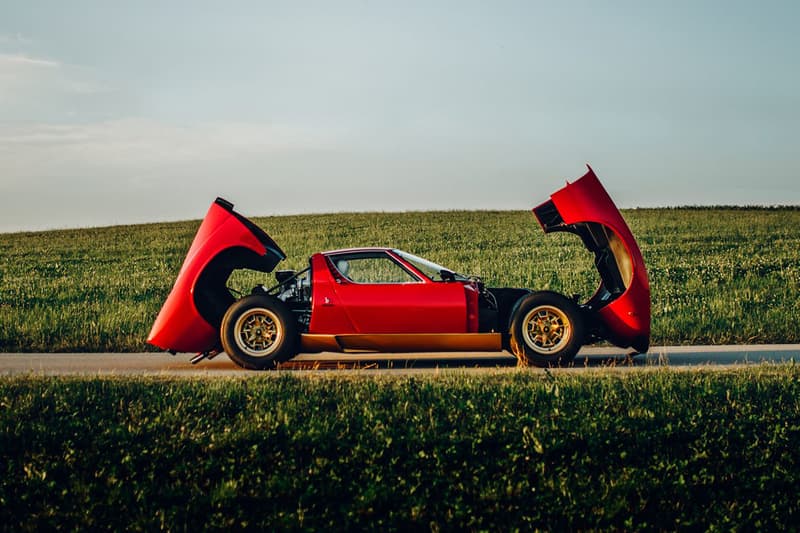 4 of 12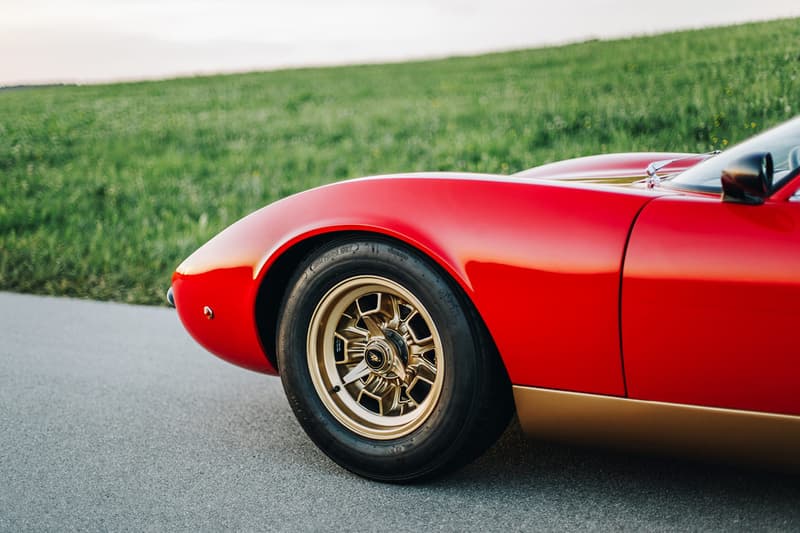 5 of 12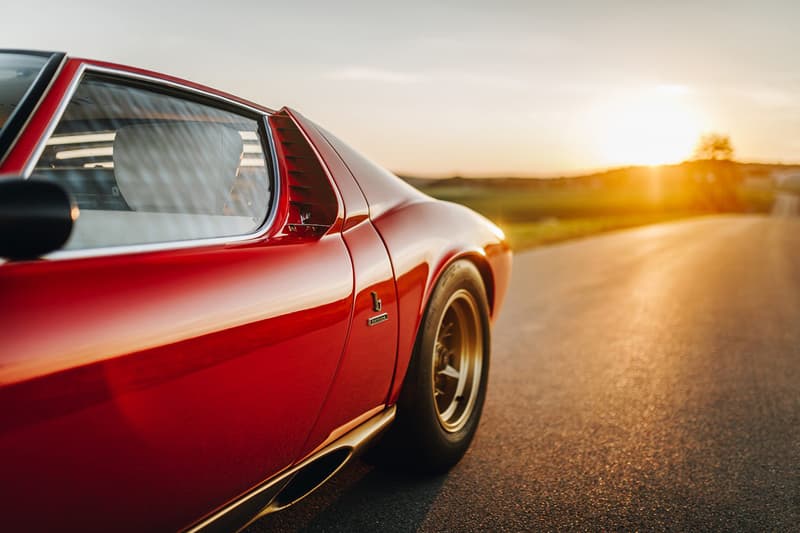 6 of 12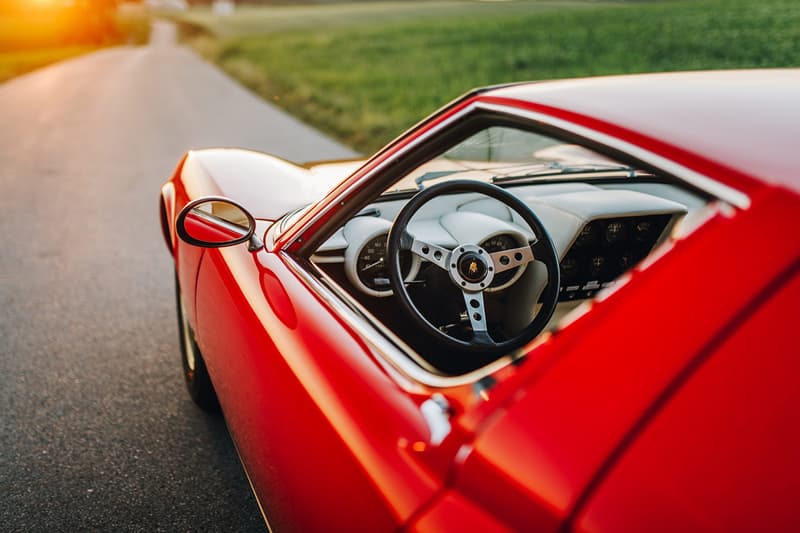 7 of 12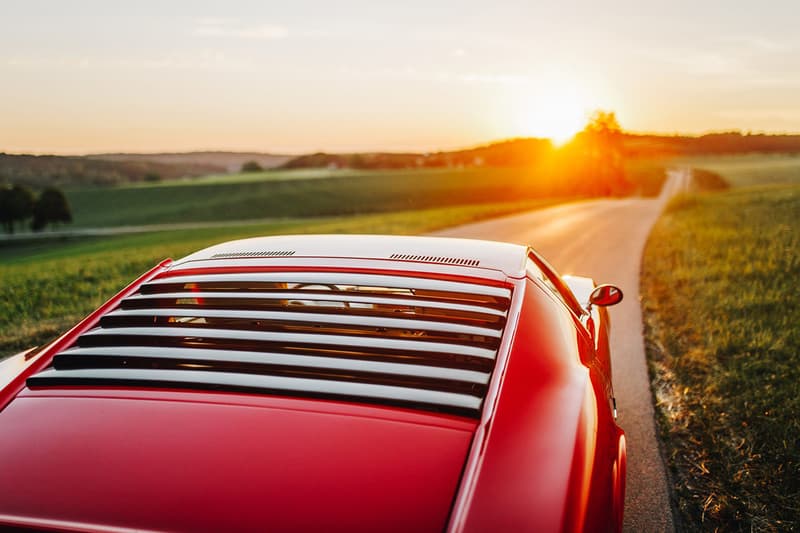 8 of 12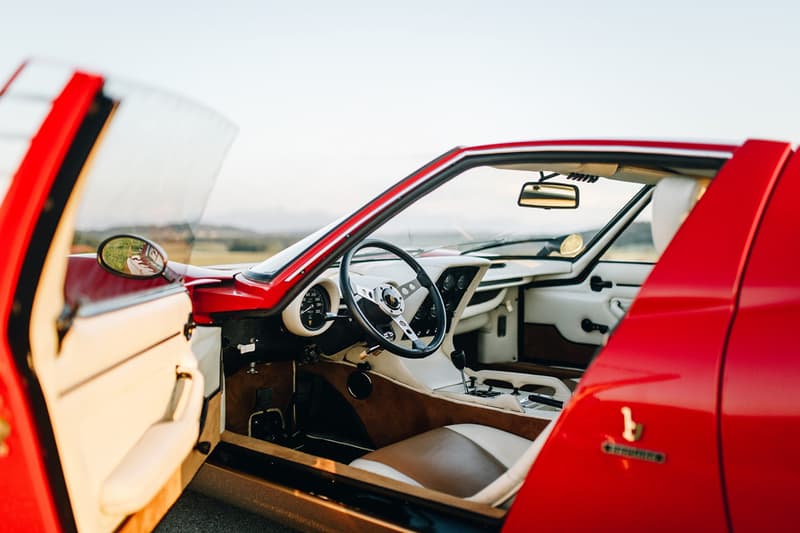 9 of 12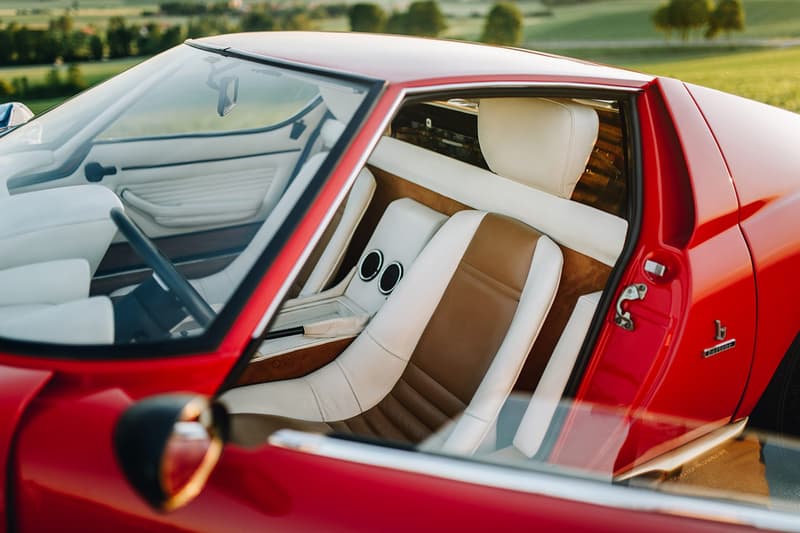 10 of 12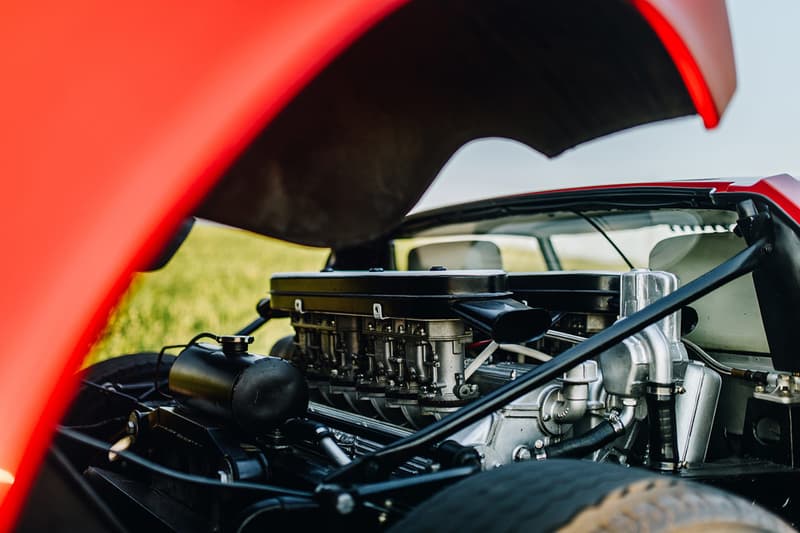 11 of 12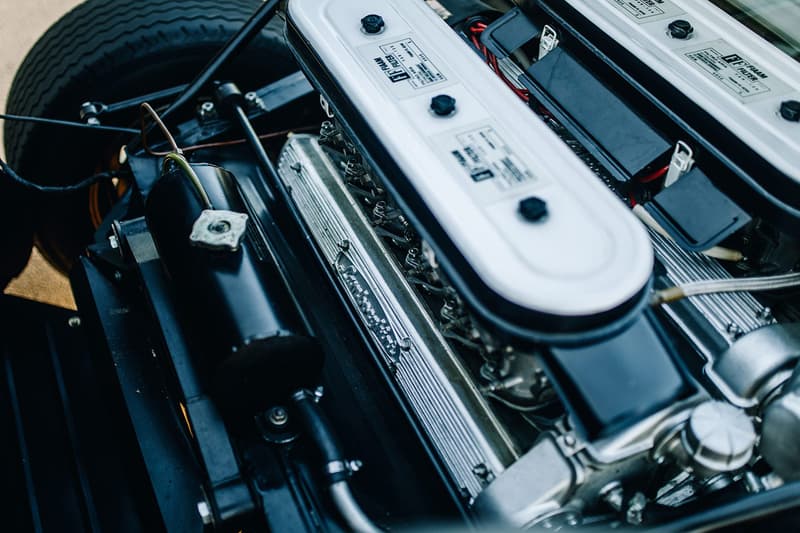 12 of 12
A rare and clean example of a 1968 Lamborghini Miura P400 has been put up for sale, serving a slice of vintage Italian supercar design in its red and gold colorway.
The P400 iteration is arguably the purest version of the Miura, as it was the earliest production model made. It is powered by a 3.9-liter Lamborghini V12 engine that produced 350 BHP at the time, and only 275 were produced between 1966 and 1969.
This particular offering is chassis number 3420 and comes with the matching engine number 1802. It was previously owned by the legendary Japanese car collector Yoshiho Matsuda, who had an automotive museum called the Matsuda Collection in Tokyo. Today, the car registers 19832 km on the clock and comes with years of paperwork certifying its immaculate record.
The car itself is finished in red and sports gold-colored door trims, matching gold wheels, and a host of retro components in black such as its rear window cover, rear bumper, and slatted front headlight covers.
When new, the Lamborghini Miura P400 cost $20,000 USD (around $160,000 USD in today's money). Today, Auxietre & Schmidt has the classic listed for €900,000 EUR (approx. $1m USD). Take a closer look at the car above, and check out the full listing on Auxietre & Schmidt's website.
In case you missed it, check out Nissan's teaser of the upcoming 400Z.