Tom Brady Talks Patriots Departure After 20 Seasons & Fresh Start With Buccaneers
Written in his own words for a 'The Players' Tribune' op-ed.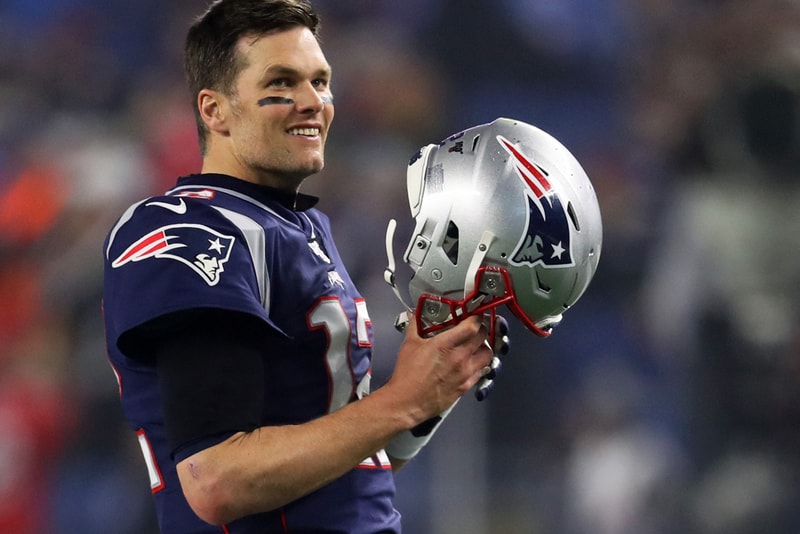 It's been a busy week for new Tampa Bay Buccaneers quarterback Tom Brady. After being named to the NFL's All-Decade team for the 2010s, the six-time Super Bowl Champion and 20-year member of the New England Patriots has penned a new op-ed for The Players' Tribune. Over the course of the piece, Brady discusses leaving the Pats after two decades and his excitement to take the field with Tampa Bay but, above all else, the NFL legend details his motivations to continue competing at the highest level.
The piece provides a wide-arching view of Brady's career, starting all the way back at the 2000 NFL Draft where he was selected in the 6th round out of the University of Michigan. As the fourth quarterback on the Patriots' depth chart that season, Brady openly admits he had no idea what the future would hold, stating "I didn't know how long I'd be playing for the New England Patriots, or whether I'd even get the opportunity to play for them. (I was the fourth quarterback on the depth chart my first year.) I had no idea I would spend the next 20 years in New England, or start a family there."
Brady also touches on his season-ending MCL injury in 2008, and other key parts of his career with the Pats, mentioning how much he appreciates the organization and owner Robert Kraft — though coach/GM Bill Belichick is not directly named.
In the final third of the article, Brady mentions how excited he is to begin anew in Tampa, saying "Playing for the Tampa Bay Buccaneers is a change, a challenge, an opportunity to lead and collaborate, and also to be seen and heard. And I know my time there will be as amazing in its own way as what came before. It will be different — that goes with the territory. Different coaches. Different players. Different programs. Right now I have no idea how to get to Raymond James Stadium, or where the meeting rooms are, or where everybody sits. It will be a learning curve."
See the full piece over at the Player's Tribune.
In other (American) football news, the 2020 NFL Draft will be held virtually.