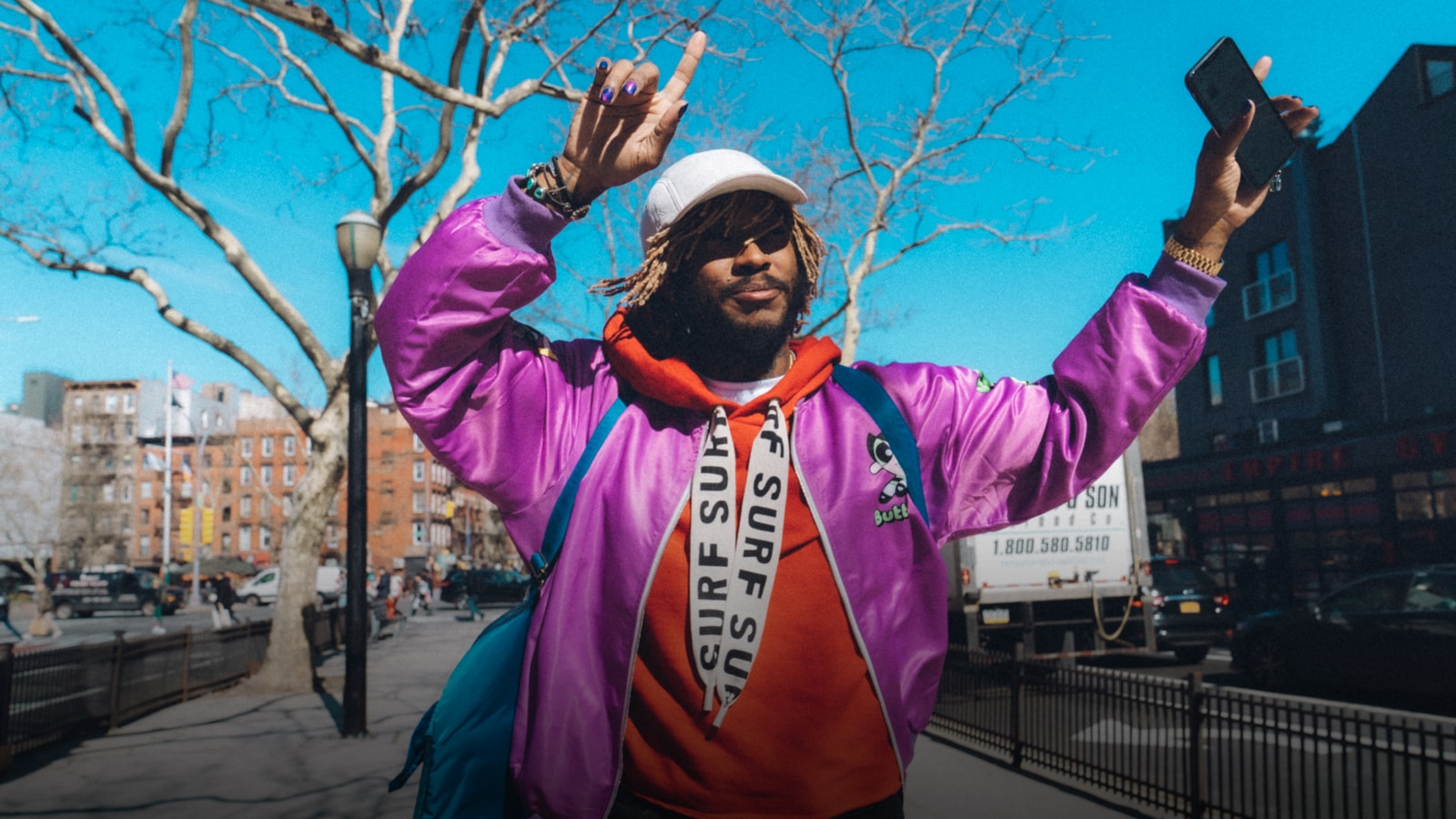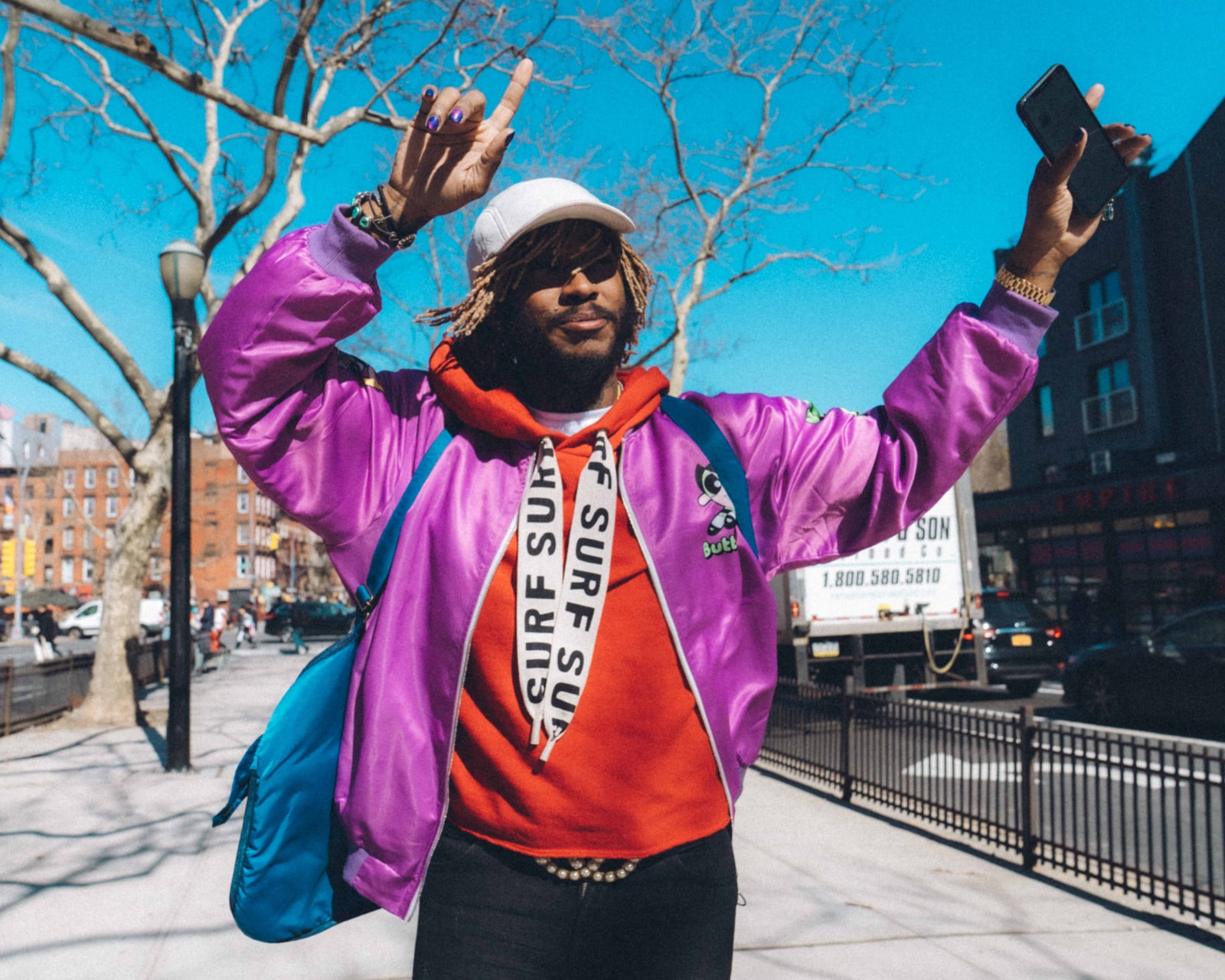 Fangirling with Thundercat
The artist on anime, Muay Thai, and what inspires his singular style for HYPEBEAST Magazine Issue 29.
Thundercat plays the bass. He plays it very well. He's also very good at singing, writing and producing music. These are common, well-documented Thundercat facts, obvious even to casual fans of the Los Angeles-born virtuoso. Unless you've seen Thundercat perform live, however, you may not realize that the multitalented Grammy winner, born Stephen Lee Bruner, is obsessed with fashion.
Well, less with fashion and more with clothing. His style is both intimate and unapologetic, demonstrated by a penchant for on-stage style that ranges from a hoodie and face-obscuring shades to a Dragon Ball costume.
Clothing has a lot to do with Bruner's larger-than-life persona; it reflects his willingness to reshape boundaries, starting with his own wardrobe. Of course, having such personal attachments to his clothing means the clothes get worn, and worn frequently. When we join Bruner in his hotel room, clothing is scattered across the floor, bed and bathroom. Prized layering pieces are hung in the closet, and a Pikachu-laden backpack is given pride of place amidst a small pile of Louis Vuitton bags beneath the TV, currently displaying the title screen of Samurai Shodown. Bruner's wardrobe is democratic, in a sense; vintage kimonos and well-worn Naruto tees are just as valuable as luxury labels.
Bruner comes from a family of ultra-talented musicians: his father was a sought-after drummer and his mother a flutist. Both of his brothers have been up for Grammys. His brother, Ronald, even picked one up six years before Bruner earned a prize for his work on Kendrick Lamar's To Pimp a Butterfly. Along with the much-praised Thundercat records for his pal Flying Lotus's Brainfeeder label, Bruner has worked with acts as diverse as Kamasi Washington, Erykah Badu, Travis Scott and California thrash band Suicidal Tendencies. His diverse repertoire is reflected in his personality, as conversations with Bruner veer from his deep respect for guitarist Nile Rodgers to the finer points of King of the Hill (the Mike Judge cartoon, not the song of the same name off his new record, It Is What It Is).
Bruner doesn't dabble. He commits fully, or not at all. This approach often leaves him sweating and steaming onstage, tearing at the bass; it informs his clothing choices as readily as it does his music. "There was a moment in life—I think I was about 15—where I was like, 'I'll never wear a suit.' And I still haven't," he states plainly. "Something about [wearing] a suit to me—it's a weird confinement." Bruner's collection of clothing isn't a nascent hobby; it's a manifestation of his psyche—one of many.
As our conversation flits from anime to jazz to Jeff Bridges, so too does his wardrobe, unifying Jedis and genderless runways with an otherworldly sensibility that could belong only to Thundercat.
1 of 4
2 of 4
3 of 4
4 of 4
Let's start with the process of beginning an album. What is that like for you?
I think I just write with the intent of creating. At some point there is a stopping point—usually denoted by Flying Lotus—and [we] start to sift through.
Is there an interconnectedness throughout your work?
Always. There's a linear or symbiotic flow to it. Absolutely.
Where does the name for your music come from— songs, albums?
I usually go with how I feel.
It is what it is.
Yeah. The title usually shows itself or makes itself known throughout the process.
"Sometimes you want to be a ship, sometimes you want to be a trash can, sometimes you want to be a star, or sometimes you want to be a car."I wanted to touch on another recent project: what was it like working with Shinichiro Watanabe on Carole & Tuesday?
It was awesome, it was everything I thought it would be. He was very understanding that it's a bit of an emotional process creating the music. It was a lot of ebb and flow. He had specific things that he wanted and I was apt. I'm just like, "This guy created some of my favorite anime and I would be d*mned if I didn't try my hardest," you know. And I did and he liked it. He felt like it was exactly what he envisioned, I think.
When I finally got the chance to meet him, I completely fan-girled. I'm not even going to say fan-boyed—I fan-girled as soon as I saw him. [In between] the first meeting and the second, I got a Cowboy Bebop tattoo. I showed it to him. and he laughed like, "Oh really?" I was like, "Yeah." It's always Bebop. The truth is, space is the place, man. Space is always the place.

Let's talk about fashion. When we spoke to Flying Lotus, he immediately mentioned your name when we started talking about clothing because you gave him the Dragon Ball Z adidas.
Yeah. [Laughs]
What is your relationship with fashion?
I've always been into the design of stuff. I think clothing is another form of art to express yourself. It's like, what do you believe in? I like to challenge myself a lot. It's exciting.
The diversity is so interesting. I see a Dragon Ball Z jacket in your suitcase and a pile of Kapital. A hoodie, fleece—
I'm literally buying everything. You don't want to walk in the Kapital store after me.

1 of 5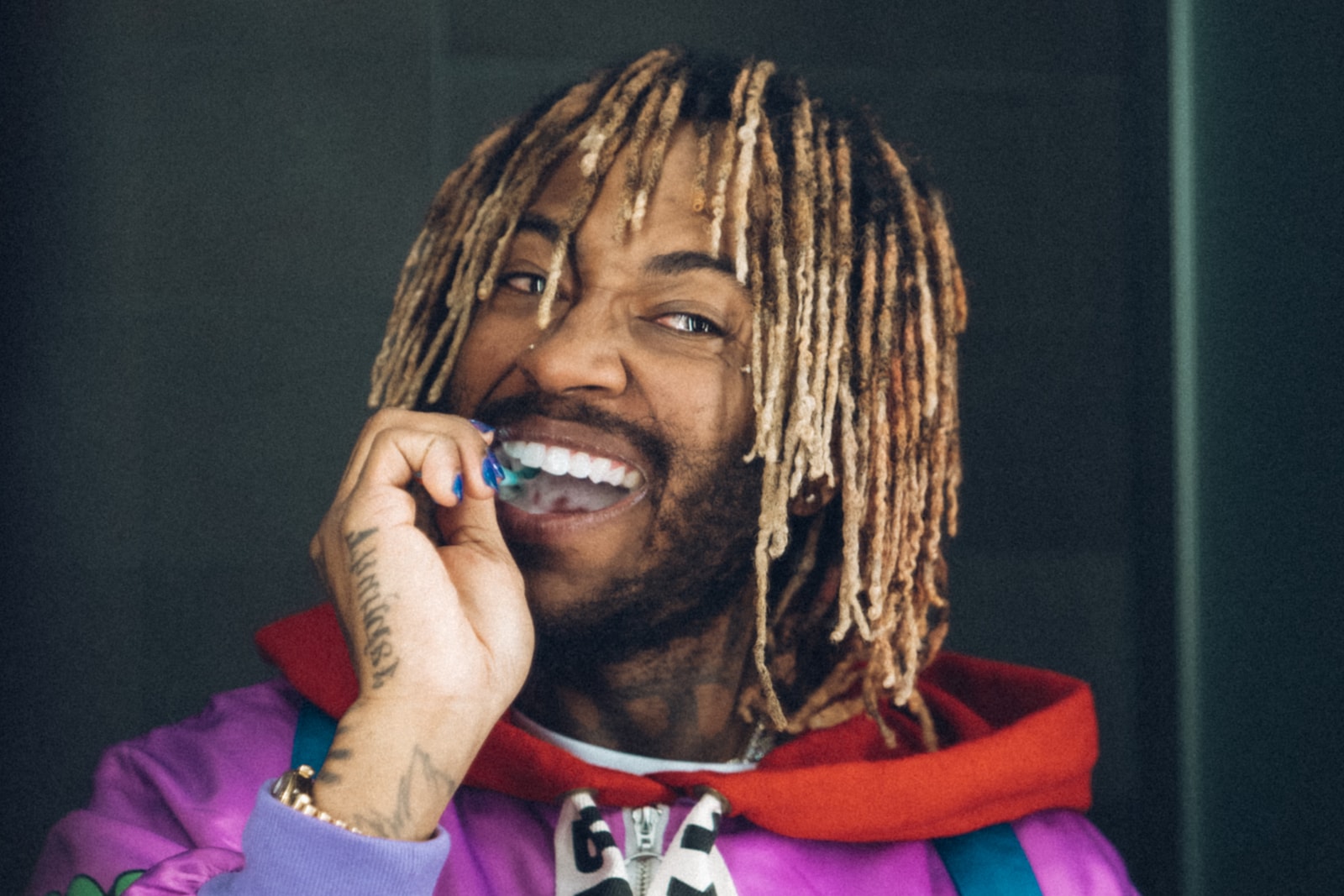 2 of 5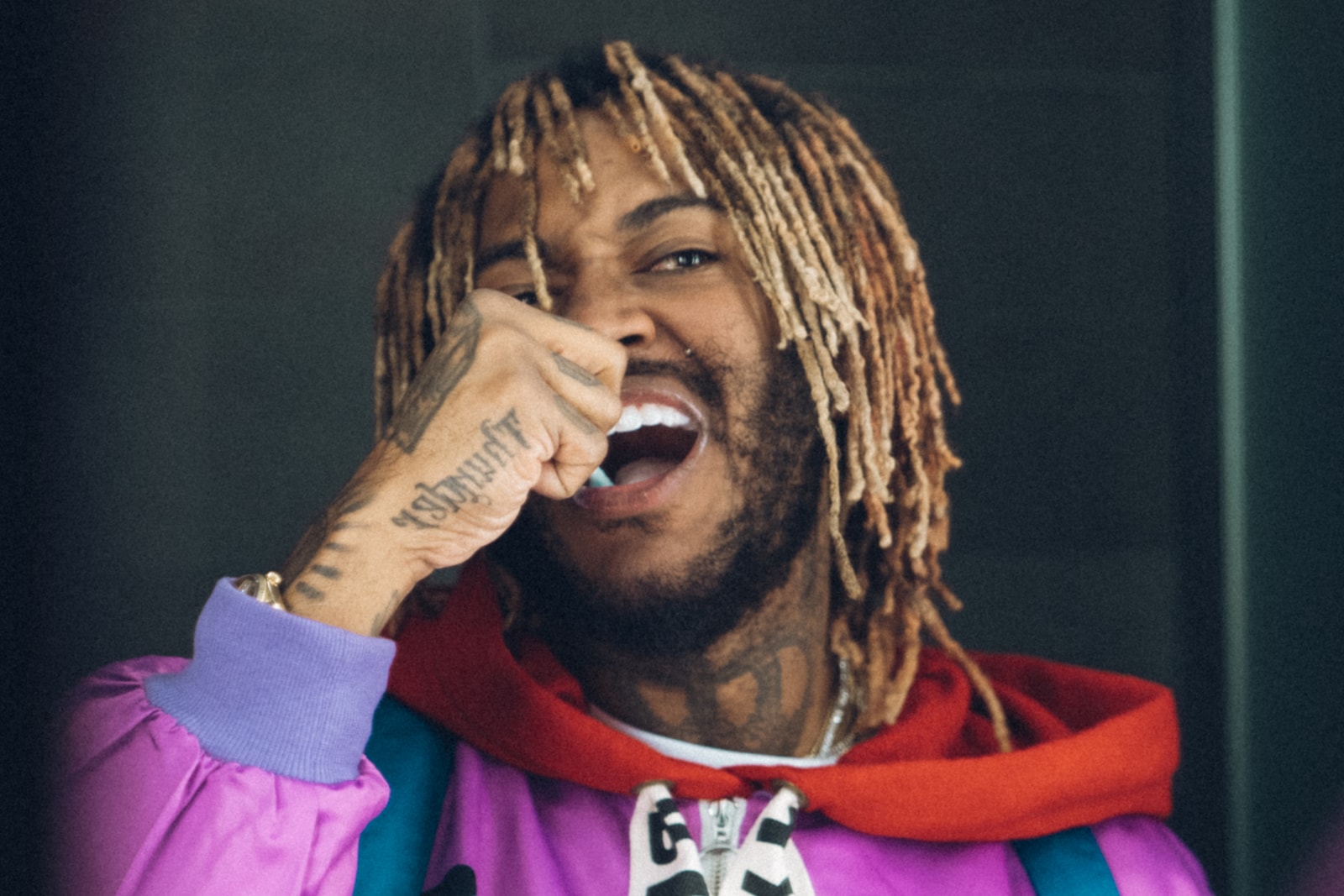 3 of 5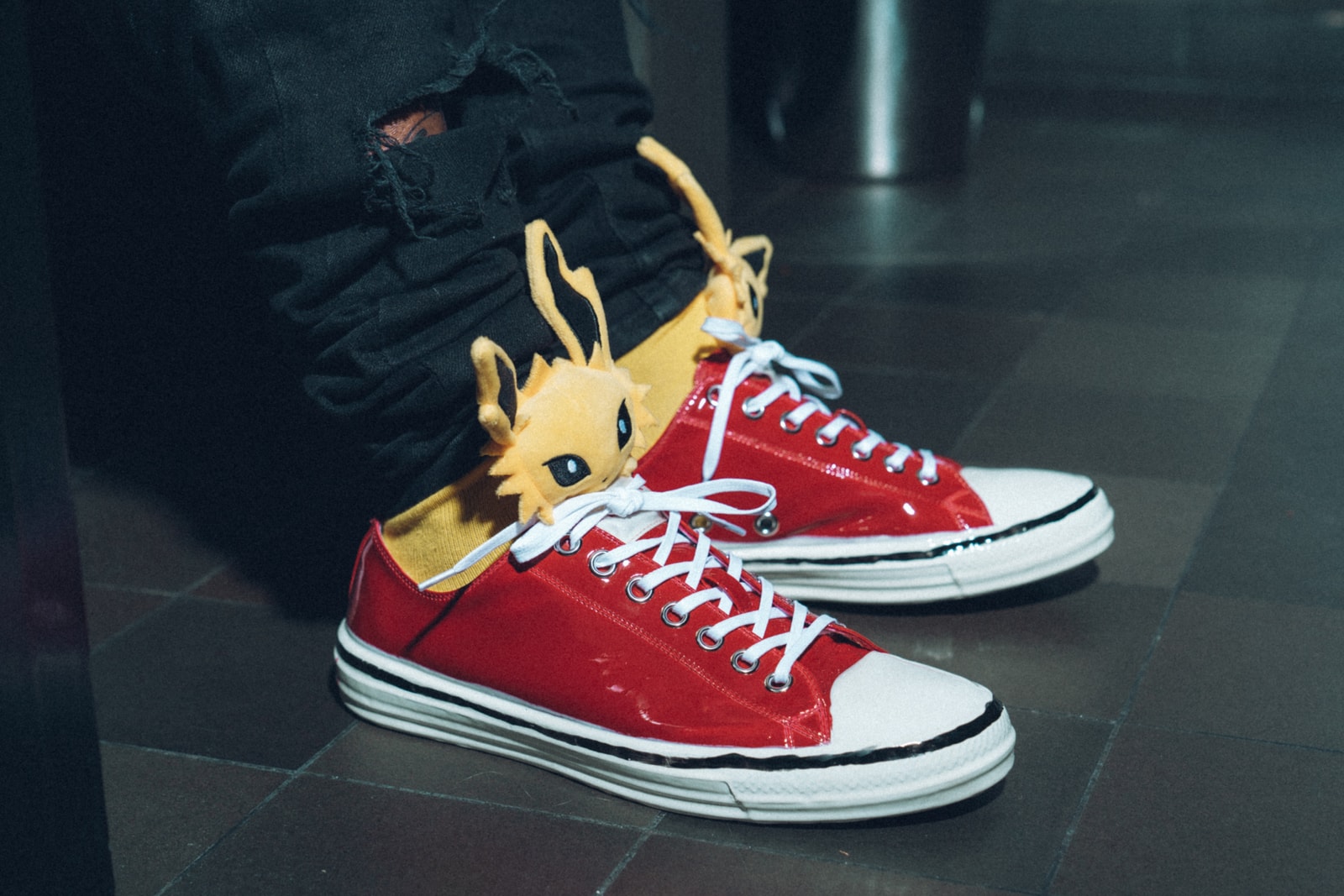 4 of 5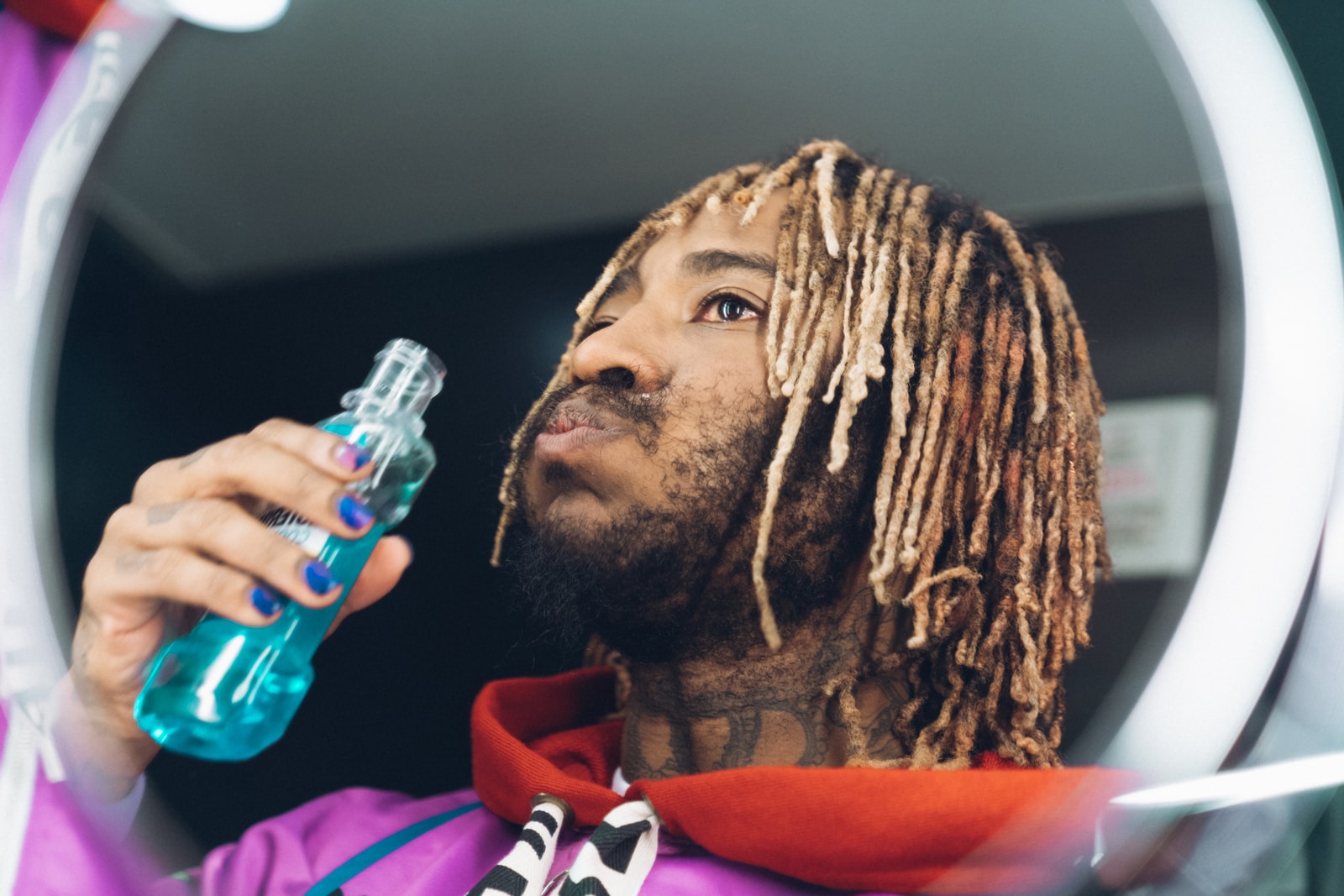 5 of 5
<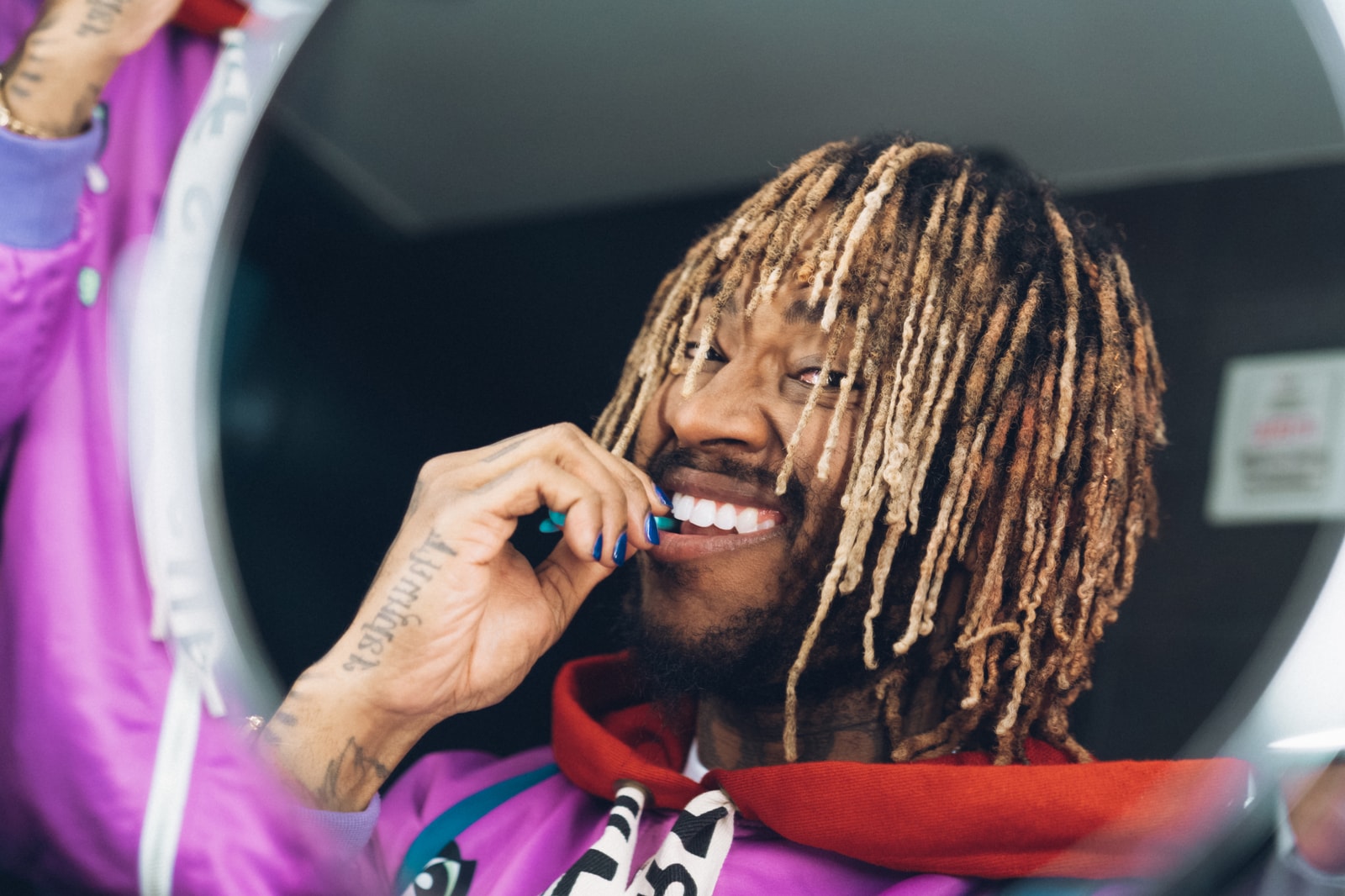 There's Greg Lauren over here, Louis Vuitton over there. Where does this general appreciation come from?
I'm a fan of perspective and concept, bringing something new to the table. These brands like Louis Vuitton and Gucci, they've been around forever. But by working with Dapper Dan or Virgil Abloh, they're showing people what to do, even if it took them a million years to do it. It took us a million years to get a black president, too. But when it happened, you got to appreciate these moments where they're taking steps out of the norm.
Still, I'm not the guy that's going to walk into the Gucci store and buy a pair of sneakers. I want to understand what the brand is trying to present. The style. The perspective.
The craft.
Yeah.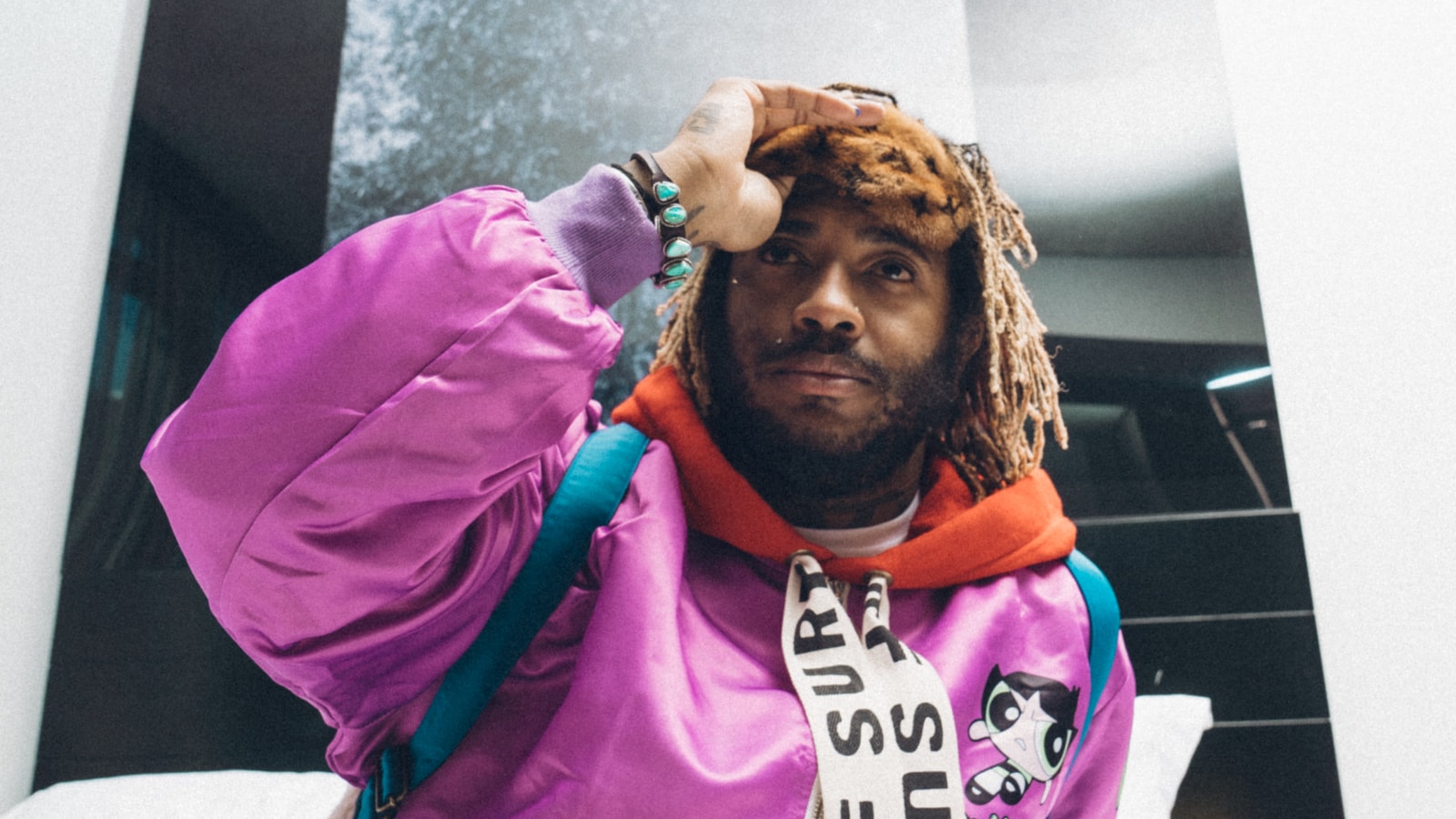 Besides the craft, what else draws you to a piece?
I'm an illustrator. I've been drawing just as long as I've played bass. I'm very attracted to colors, shapes and lines— anything that's challenging in the right way. I love stuff like that.
Something I don't talk about a lot is I lost a lot of weight rather quickly over the last year. And interestingly enough, [Japanese labels] have become even more appealing to me. Some of the pieces have roots in the anime nerd in me. Fist of the North Star, Dragon Ball Z, Evangelion. Some of those pieces are pretty limited-run, so there's also this exclusivity. I'm somewhere between being a collector and a person that's into the lines and shapes.
[When] I was in Suicidal Tendencies, there would be funny moments. Somebody would throw a beer bottle at me because I'm walking onstage wearing a nine-tailed fox [T-shirt]. But some people would get it. "Oh, that's crazy. That's a Naruto shirt."
"Sense of style is a personal thing. It only goes as far and wide as you do. You got to be willing to take risks."So your style, the love for craftsmanship, anime—it didn't really change as your music career developed.
No, I was always this guy. If I showed you a picture of me at a younger age, I was just about the same. The clothes that did make me feel comfortable, I stuck with them. [My taste] is almost childlike in that way.
I always joke about being arrested in development, but a lot of the time that's only based on what you're not doing. It doesn't mean you're not an adult. You get old enough, you are an adult. Straight up. But what draws me to stuff? Sometimes you want to be a ship, sometimes you want to be a trash can, sometimes you want to be a star, or sometimes you want to be a car.
It's one of those things. "Today, I feel like this." A lot of the time we're discouraged from doing that because it's not mature. F*ck that notion. That's bullsh*t.

1 of 5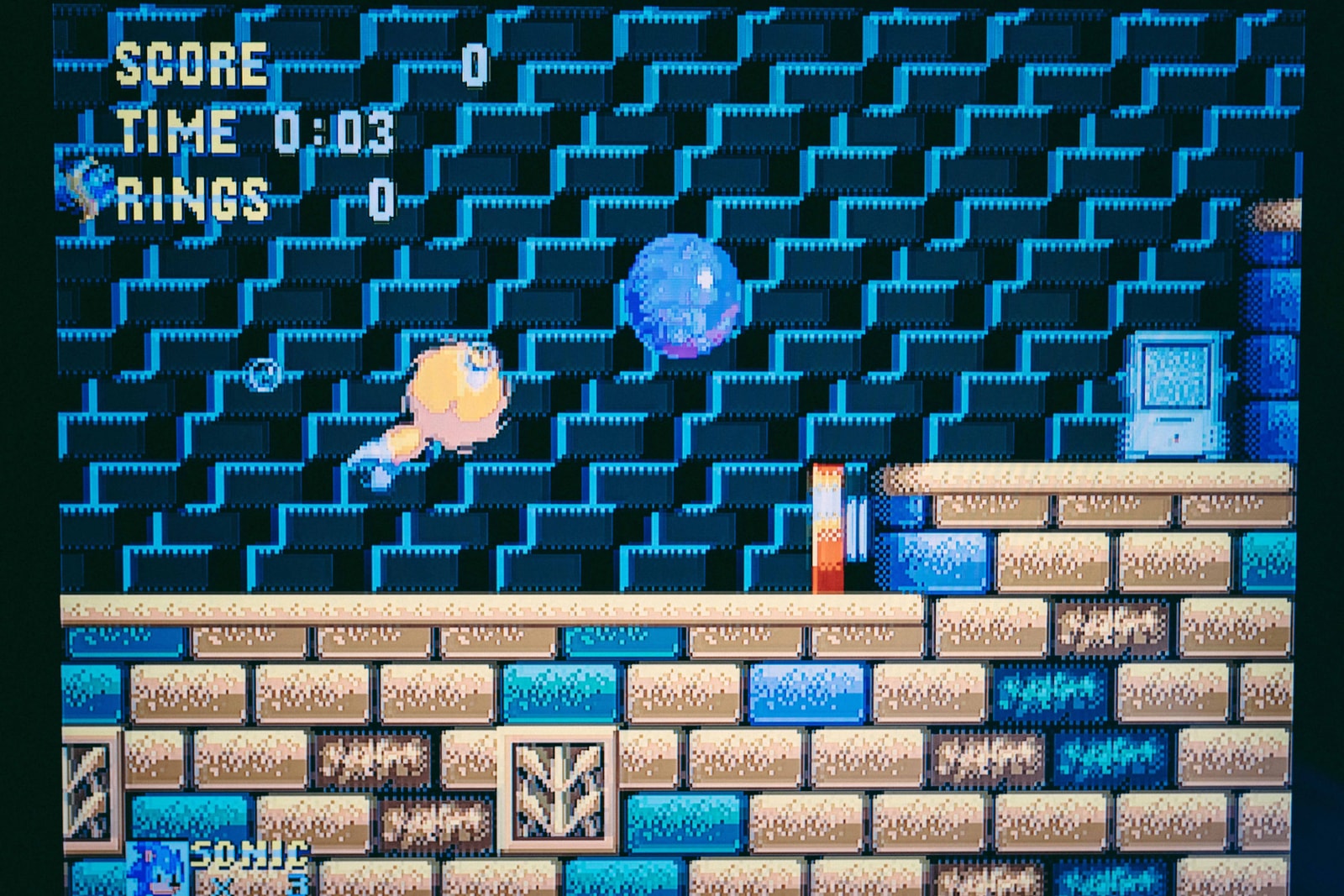 2 of 5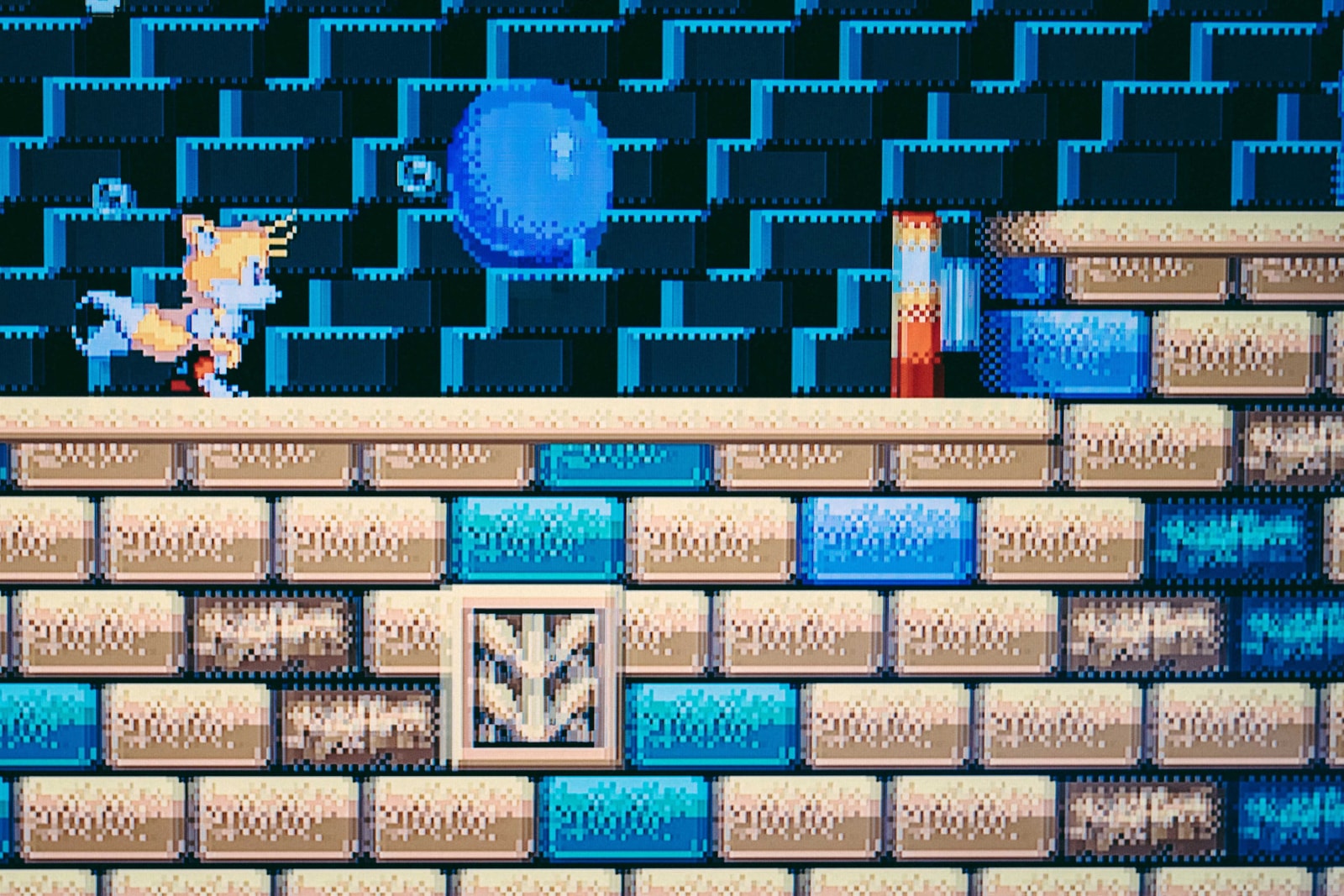 3 of 5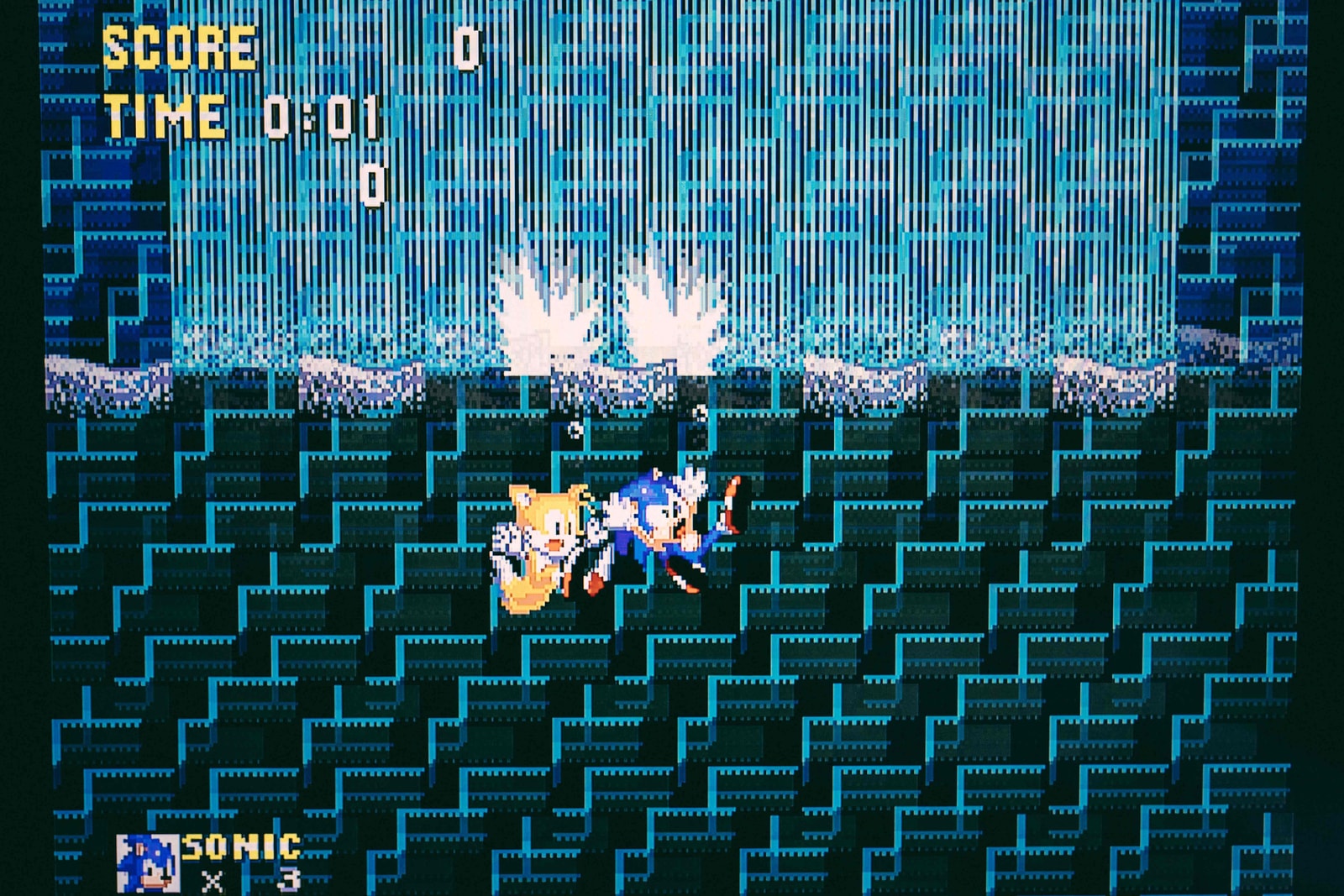 4 of 5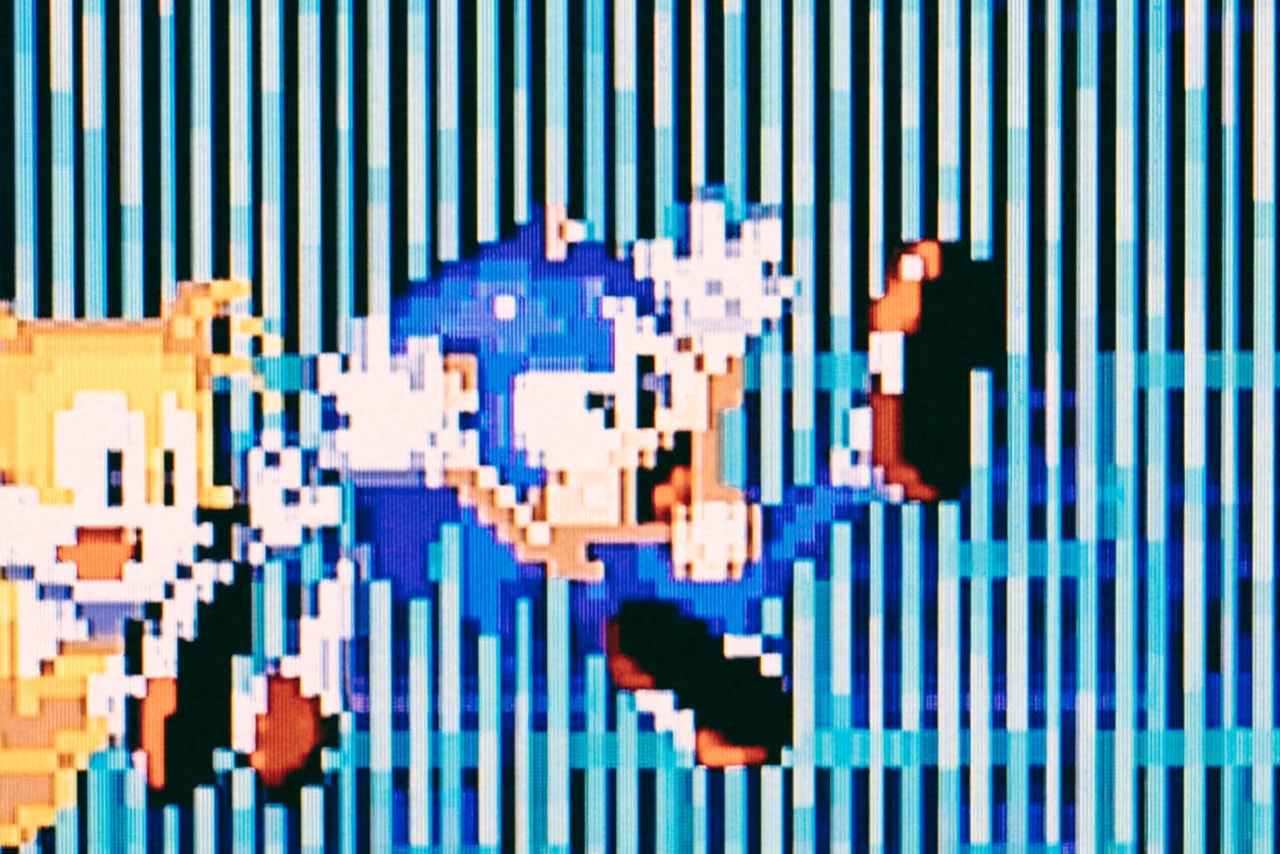 5 of 5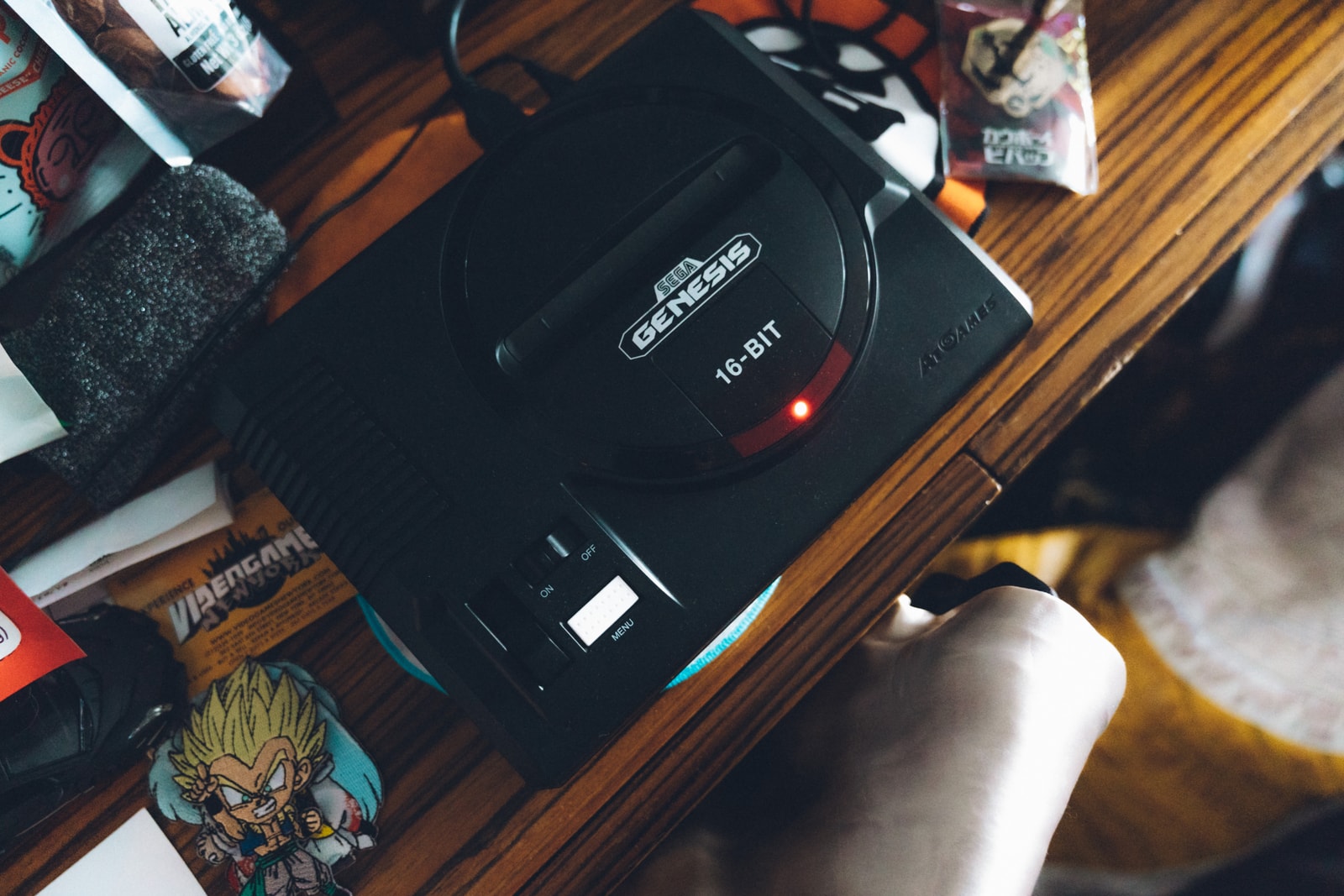 Which fashion brands or designers inspire you?
I love Rad Hourani. I feel like a lot of people followed his lead at one point. I actually got a chance to meet him and tell him I appreciated his brand. Junya Watanabe, of course. Kapital. Virgil's out here kicking *ss and taking names. Rick Owens. Dries van Noten is another one. He is always just on some out sh*t, you know.
Sometimes it comes seasonally for me. There's moments where you're totally in love with somebody's ideas, and then there's a moment like, "Man, was he asleep when this happened or what? Did anybody run this by him?" But you wait for those moments that are shining and gold. When these gold moments happen you always wonder, "Why did it take so long?" Budgeting is a difficult thing, but when you see [those moments], the only way you can appreciate the clothes is to buy them. Somewhere between psychotic money spending, blowing through money, and actual inspiration, you find moments like that.
There was one moment that was really funny. I was in the UK right before the [2016] Grammys when I was there with Kendrick [Lamar]. Dries had just premiered some of his crazy hand-sewn stuff, and I wanted to wear [this one jacket] to the Grammys. But it was so expensive. It was ridiculous, but part of me didn't see the price like that. There are limitations sometimes when these moments come about. You just accept it. But, at the same time, you still have to go for exactly what inspires you.

What goes through your head when you get dressed in the morning?
I try to have fun with it. There's so much choice. I usually wind up with a Dragon Ball shirt but also I love layering. In LA, there's this notion that there's no reason to have a jacket. I'm always bringing a jacket.
If I ever go out with one of my homegirls, I will be like, "You better bring a jacket. Don't ask me to take my jacket off because it probably took me two hours to get in it. If it's gonna be cold, that's your f*cking bad because I told you to bring a jacket."
Do you have a signature piece of clothing? There must be one item that you wear that says: this is.
I think so, and I feel like I've seen a few brands wind up copying it. It's my shorts.
Your shorts.
My Muay Thai shorts.
They're actual Muay Thai shorts?
They are, but I did a bit of trimming, added patches.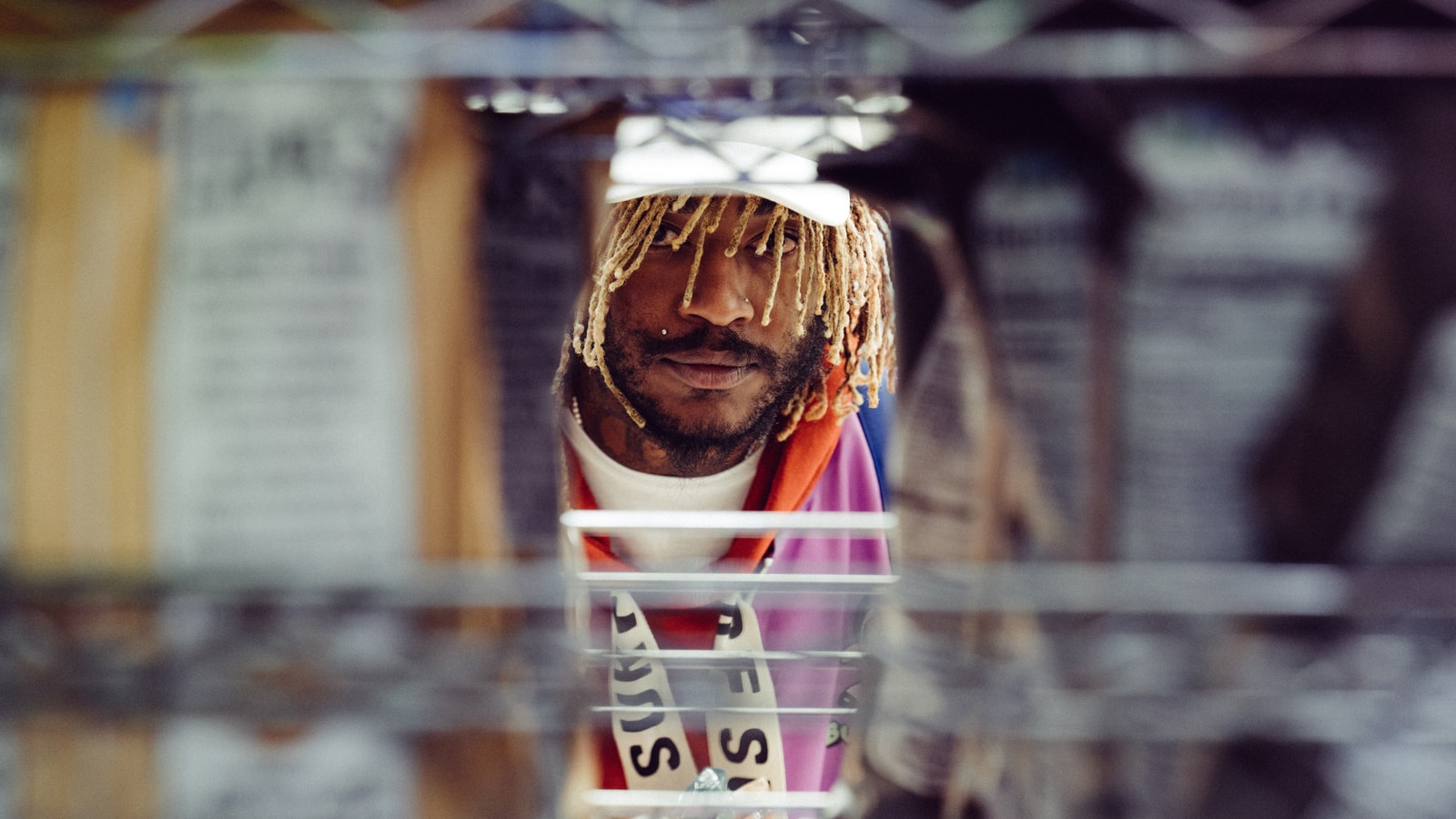 Is it the shape, pattern, color—what is it about these shorts?
10k.Caash will tell you real quick he created "The Whoa." Well, I did this. I will definitely be the guy to take the credit for wearing Muay Thai shorts.
I remember when I decided to get them. It started with wearing American Apparel girls' running shorts because I got tired of the notion that guys always have to have these knee-length shorts. I found a pair of Muay Thai shorts that really spoke to me, and I just started messing with them.
I'm not a designer, but sometimes you learn the in-and-out of things like that. I would take them to different tailors, cut them a little bit different, add something, take something away. They're still, to this day, my favorite pair of shorts. I would take so much time with these shorts that I would feel like they were on the same level as a suit. I would try to go to the club in these shorts and they would be like, "You're not coming in here wearing those shorts." I'd forget for a second that these were just my shorts. You know what? As much money as I've spent on these shorts, if you're not going to let me in the club, I shouldn't be here anyway.
Every now and again you'll see moments where it trickled through everything. Everybody's making small, small shorts with a satin finish that are very Muay Thai-ish. But it's one of those things; those shorts for me are life. People are always looking. My mom will be looking for them. If someone comes over and spends the night or hangs out, they'll go straight for those shorts. They say, "Oh, I'll just put these on," and I'm like, "Take my f*cking shorts off. I know what you're trying to do." There's been a couple people that tried to walk out the house with the shorts.

1 of 4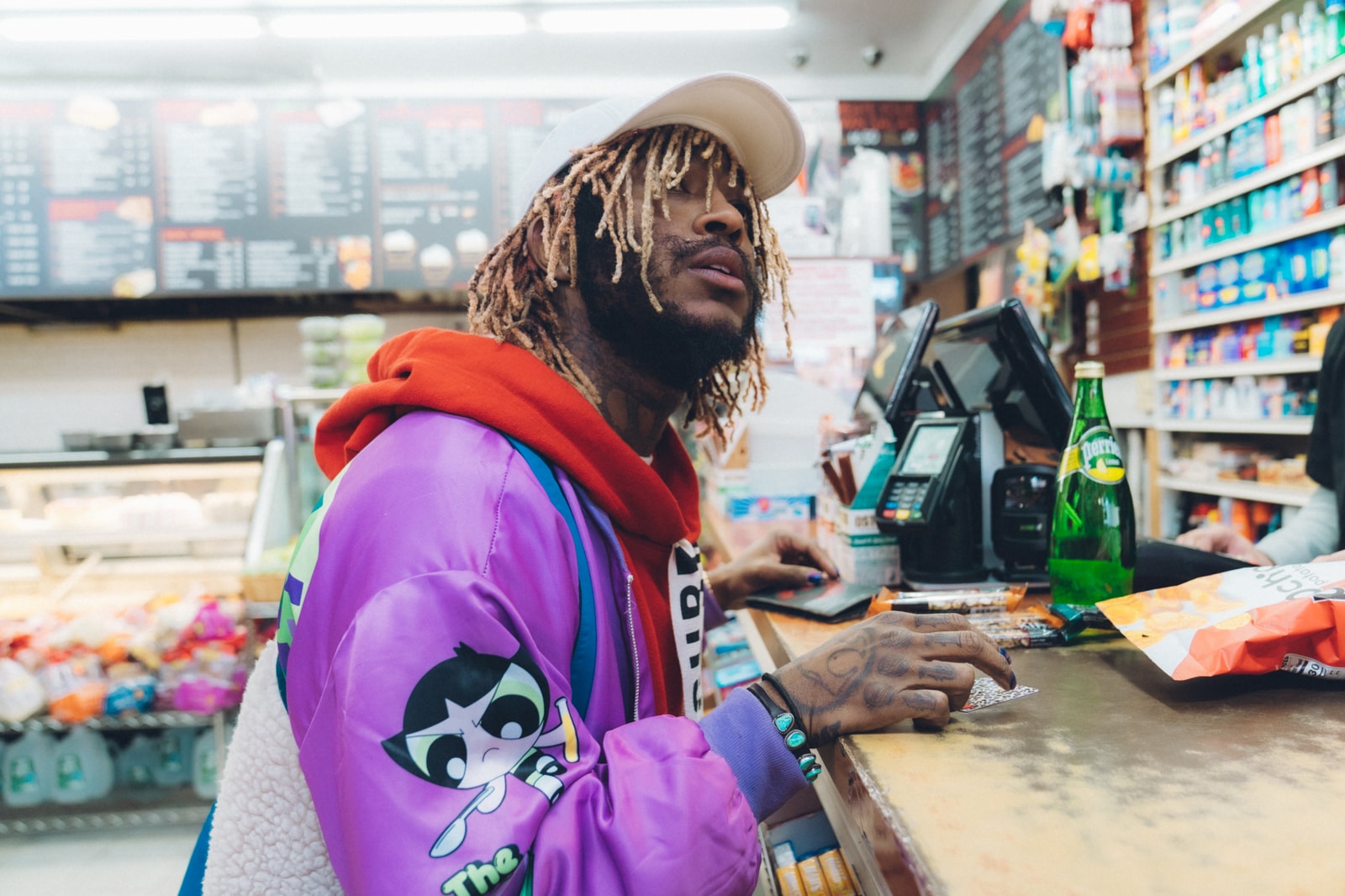 2 of 4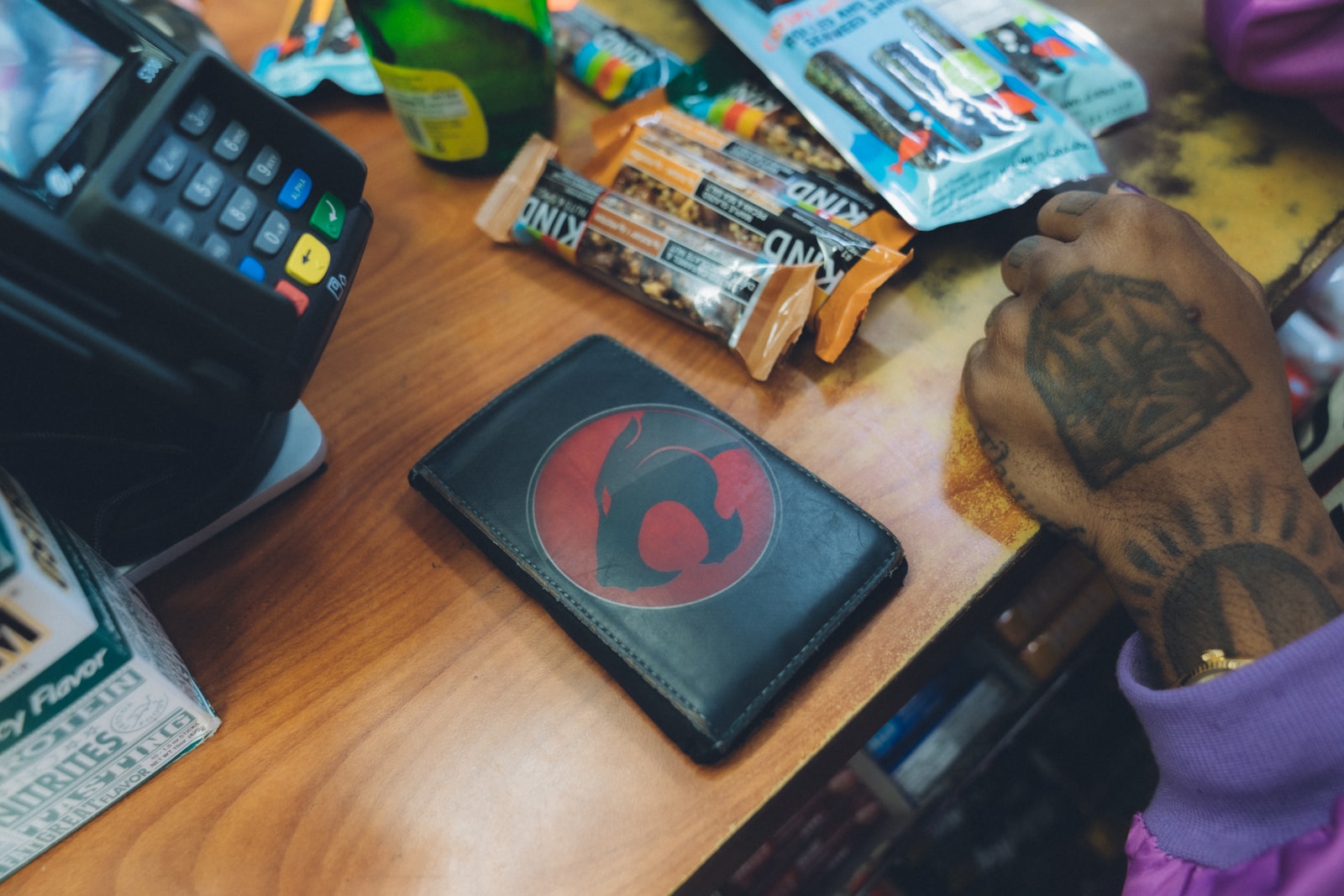 3 of 4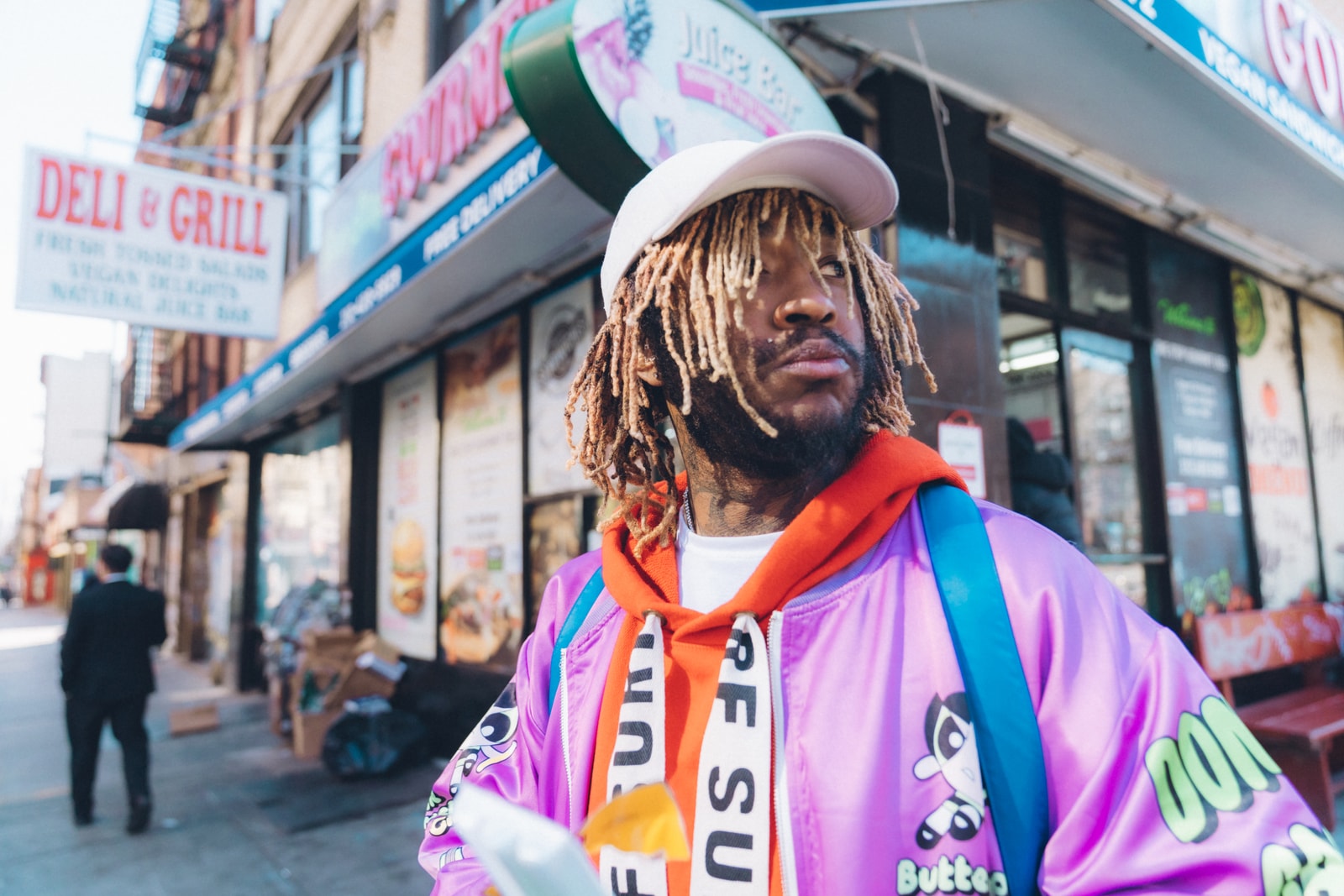 4 of 4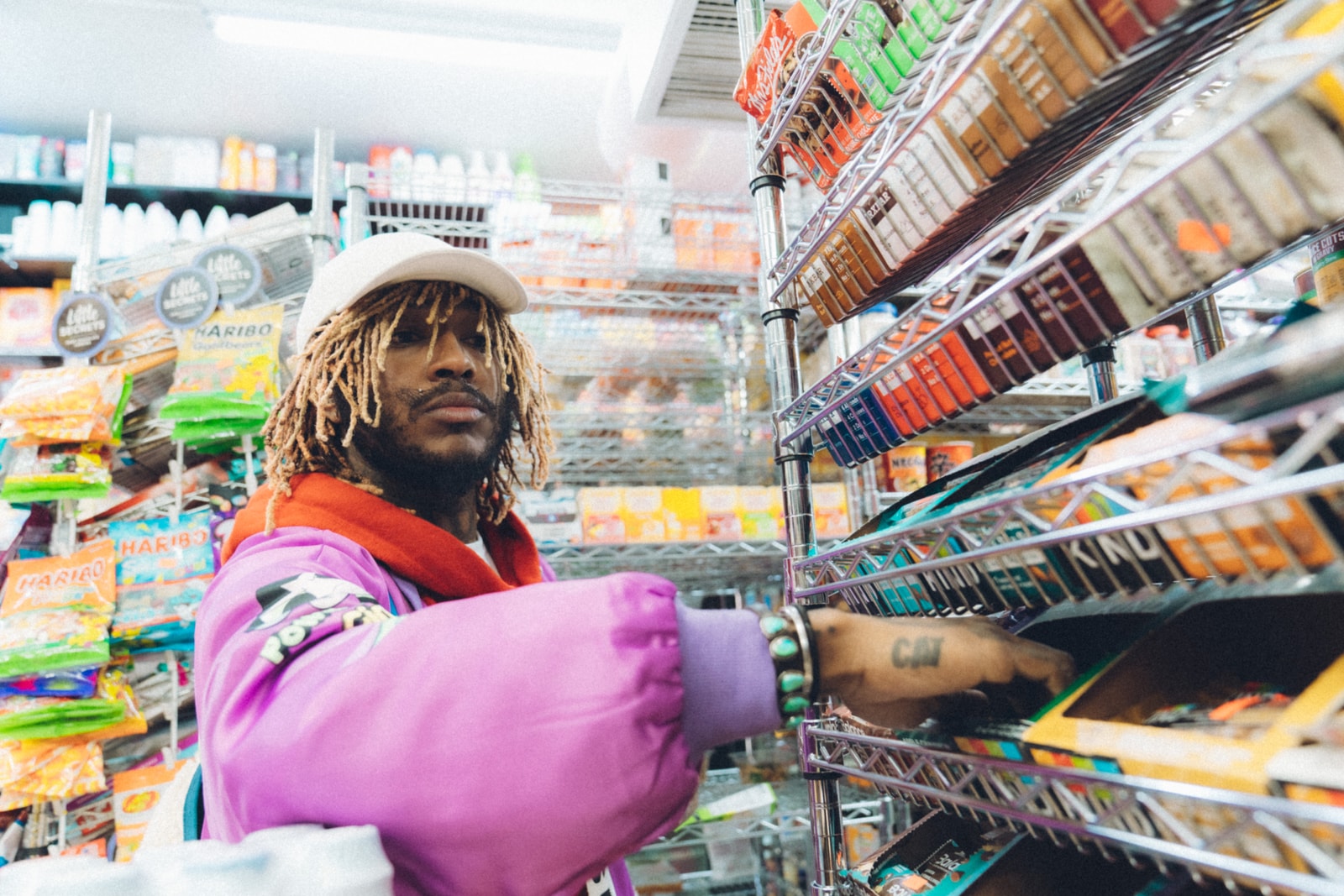 Do you wear your shorts onstage? Do you care what you wear onstage?
I've always agreed with the notion that fashion is pain. Sometimes you take the hit, but a lot of the time you don't want to. So yeah, the shorts wind up onstage a lot. I think one of my ex-girlfriends used to get angry because I just wouldn't wear any underwear with them, and she'd say, "Put some f*cking underwear on." I was like, "Don't bug me about my shorts. These are my shorts."
Have you ever had to delay a show because you weren't feeling your stage outfit?
No. The music has always come first. It's never really been a struggle. I know when to let go in that respect. I used to walk out with a giant wolf pelt on my head. I couldn't hear, you know; it'd be covering my ears. My peripheral vision would be cut off, and I need that to communicate with the band, but I would just be like, "Sure. That's what it comes with." So, I've never not walked onstage, but I've definitely come out late a couple times.
It matters a little bit.
Oh yeah.

Do you talk to a lot of other people about clothing?
No, it's a personal situation. I don't like to talk to people about fashion because if you're not the kind of person that's willing to take the risk and changes that I do, it's more like you observing or nitpicking what I'm doing. "Wow, that's weird," or, "Wow, I wouldn't do that." That's really obnoxious. It's one of those things where, when you find somebody you can share that with, it's still unspoken because you're just kind of existing in your own world.
It's more of an appreciation of the person's choice.
But I think one of the greatest [shopping] moments ever was actually me sitting at home and John Mayer texts me at three o'clock in the morning about the Visvim website. He's like, "Go right now. If you don't, it's gone in two minutes." So [I went] to the website and started fighting over sandals. But it's like, three o'clock in the morning.
Do you give other people suggestions?
I try not to. Every now and again somebody tells me I should be a stylist. But it's just…
So it's not the next career.
No. It's a personal thing, man. Sense of style is a personal thing. It only goes as far and wide as you do. You got to be willing to take risks. I've definitely walked down the street before and gotten laughed at. Every now and again, [I hear people say] "Look, it's Kanye." It's usually an Australian. But I still take that as a compliment because if that's how you see me, then good. Even if I look nothing like Kanye West, I'll take it. I believe in what I do.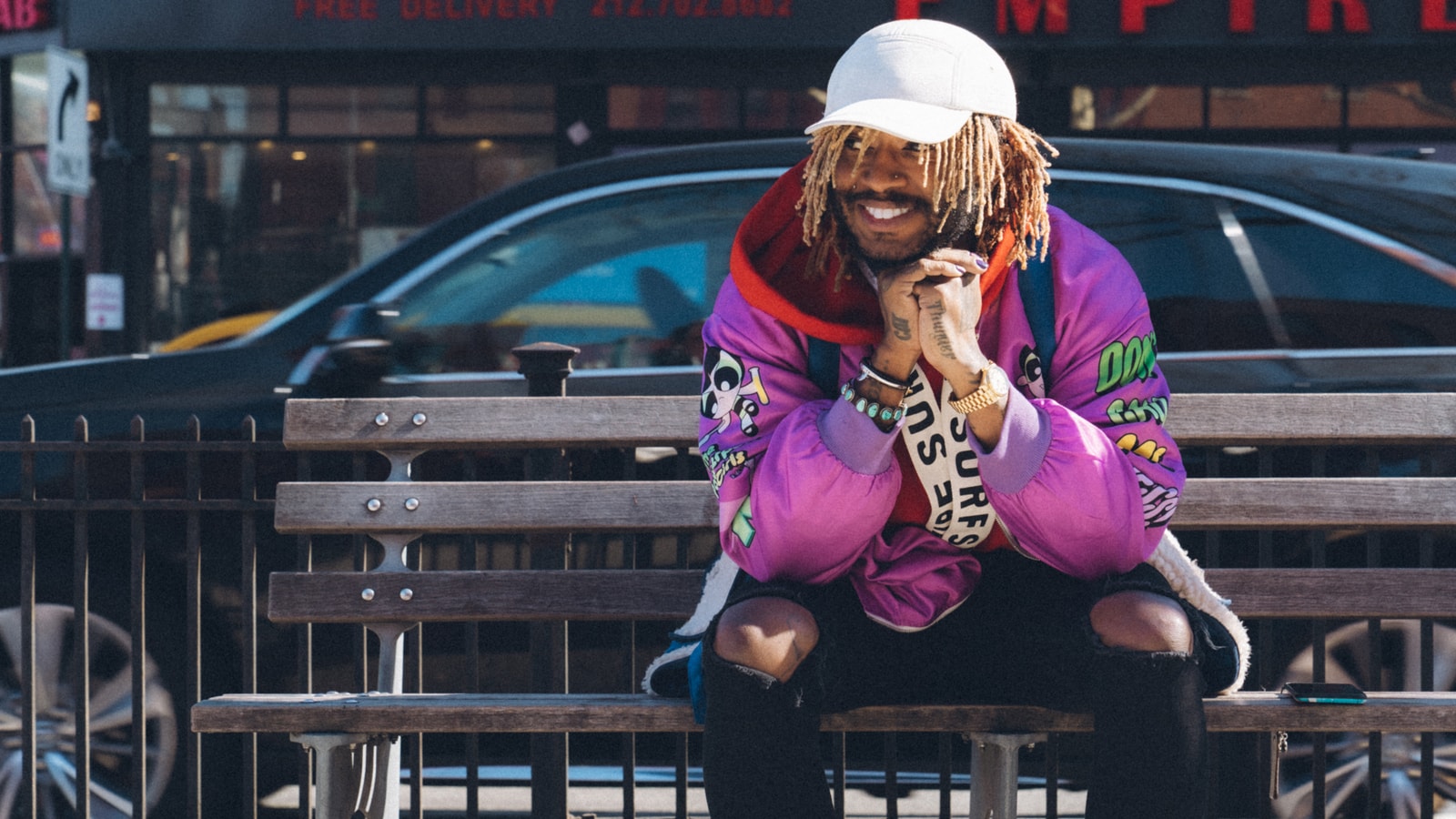 THIS STORY WAS ORIGINALLY PUBLISHED IN HYPEBEAST MAGAZINE ISSUE 29: THE NEW ISSUE AS "FANGIRLING WITH THUNDERCAT." PICK UP A COPY HERE.
---