Skyzoo and Dumbo Station Share Jazz Rooted Album 'The Bluest Note'
A smooth offering from the New York native and renowned Italian jazz band.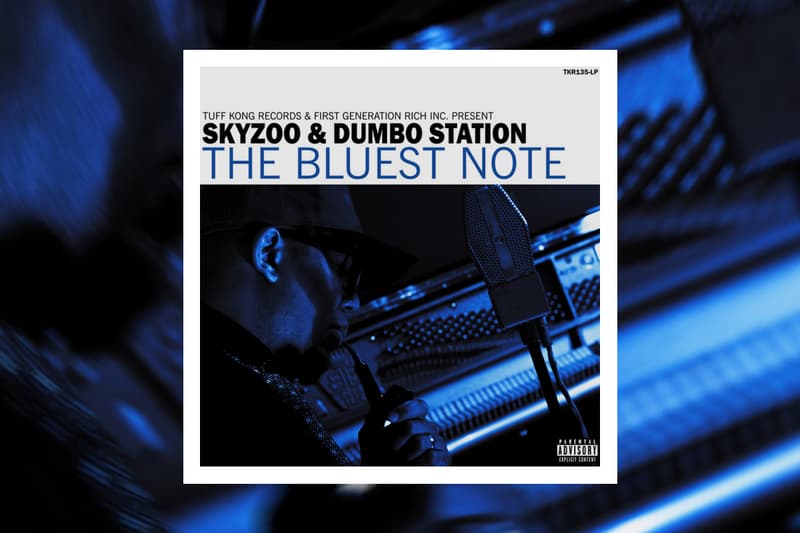 Skyzoo and Dumbo Station have shared their collaborative effort, The Bluest Note. Clocking in at just under 20 minutes, the six-track project's setup pays homage to the classic jazz albums of the genre's heyday, when LPs were only around six tracks.
Recorded in Rome, the New York native and renowned Italian jazz band offer an interesting yet smooth blend of jazz and rap. The Bluest Note follows Skyzoo's collaborative Retropolitan album with Pete Rock, and hears a style he's been wanting to do for a long time.
"Since my debut album, I've never released a project that didn't include a moment of jazz influence; with some sort of live instrumentation, something that connected my lyricism with the truest definition of musical lyricism; jazz. As much as I've incorporated my favorite genre of music with my other favorite genre of music, this is the first time I've been able to craft an entire project based on jazz production from top to bottom" Skyzoo said. "The Bluest Note is a testament to something I'd been longing to do for as far back as I can remember."
Stream Skyzoo and Dumbo Station's The Bluest Note on Spotify and Apple Music.
In other new music releases, Earl Sweatshirt tagged Maxo and The Alchemist on his newest single "WHOLE WORLD."