Quelle Chris and Chris Keys Return for 'Innocent Country 2'
Featuring guest appearances from Earl Sweatshirt and Pink Siifu.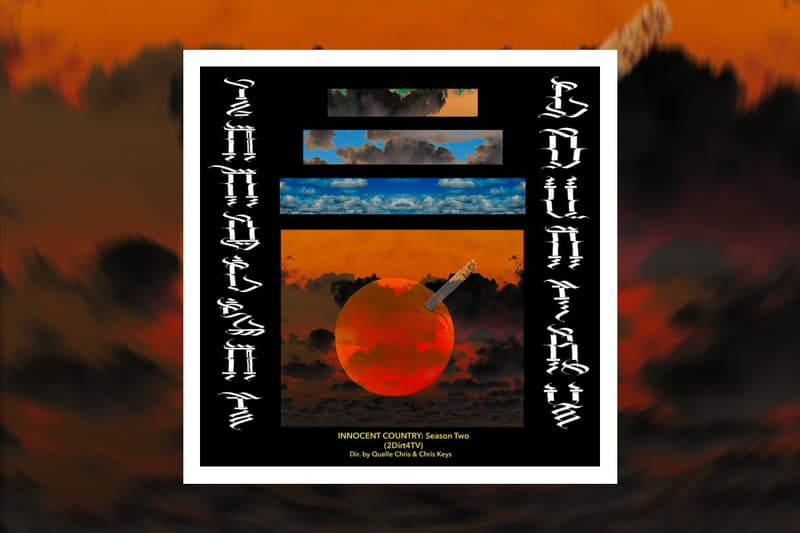 Quelle Chris and Chris Keys have reunited to offer their newest collaboration, Innocent Country 2. Following up their 2015 project Innocent Country, the record clocks in at just over an hour with 16 tracks and a number of guest features, including Earl Sweatshirt on "Mirage" on and Pink Siifu on "Grease from the Elbows."
While its predecessor studied isolation and pessimism, Innocent Country 2 is billed as a needed beacon of hope in trying times. "It's about recognizing the complexity of our fractured identity, the good and evil that most of us contain, our ability to acknowledge, grow, heal, help, communicate, live, and learn from one another," their BandCamp statement read. "It is a subtle and soul-reviving record that reveals its depth in layers and repeated listens."
Speaking to HYPEBEAST in late March, Chris touched on their growth in the last five years. "We communicate and share our thoughts and ideas with a certain synergy now. Not much unlike five to eight years ago. We still bump heads. I still always make at least one song per album he absolutely disagrees with at first but eventually comes around to the dark side (laughs)," he said. "But we know each other more now. As humans. As family. We started as collaborators but now we're brothers. We've cried and laughed and all that's between. So the musical exchange reflects that understanding."
Stream Quelle Chris and Chris Keys' Innocent Country 2 on Spotify and Apple Music.
In other new music releases, Earl Sweatshirt tagged Maxo and The Alchemist for his newest single, "WHOLE WORLD."