Tom Misch and Yussef Dayes Share Masterful Collaboration 'What Kinda Music'
A fluid combination of Misch and Dayes' sonic backgrounds.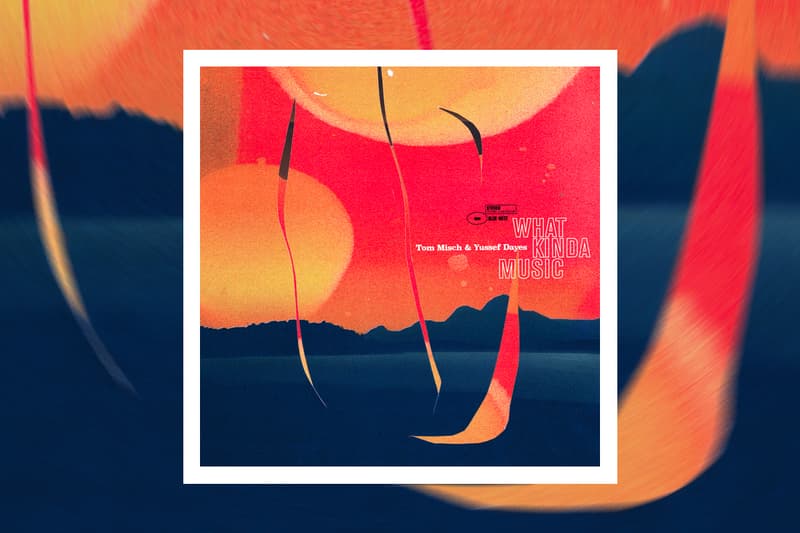 Tom Misch and Yussef Days have dropped off their collaborative project, What Kinda Music. Clocking in at 45 minutes, the 12-track project features guest appearances from Freddie Gibbs on "Nightrider," Rocco Palladino on "Lift Off" and Kaidi Akinnibi on "Storm Before The Calm."
What Kinda Music highlights the fluid combination of Misch and Dayes' sonic backgrounds, fusing elements from the likes of electronica, progressive jazz and vintage hip-hop to off a compelling project. The duo, who grew up in the same area of South East London and had a brief interaction as kids, jump off each other's musical ideas on the album and create a strong, well-rounded collection.
"Yussef comes from a more experimental background, and he has a lot of loose, crazy ideas. I know how to write a catchy melody, but with interesting chords and I have a good understanding of popular song forms, so I think I streamlined those ideas and made them accessible," Misch said in a statement. Dayes added, "I'd like to think, in some small way, that this album has a similar impact for people too – everything feels so divided these days, it would be nice for people to hear the record and hear two very different musicians coming together and realize it doesn't have to be that way".
Stream Tom Misch and Yussef Dayes' What Kinda Music on Spotify and Apple Music.
In other new music releases, Earl Sweatshirt tagged Maxo and The Alchemist for his newest single, "WHOLE WORLD."