Shia LaBeouf's Screenplay About BROCKHAMPTON's Kevin Abstract Wins Award
'Minor Modifications' took home Sun Valley Film Festival's High Scribe Award.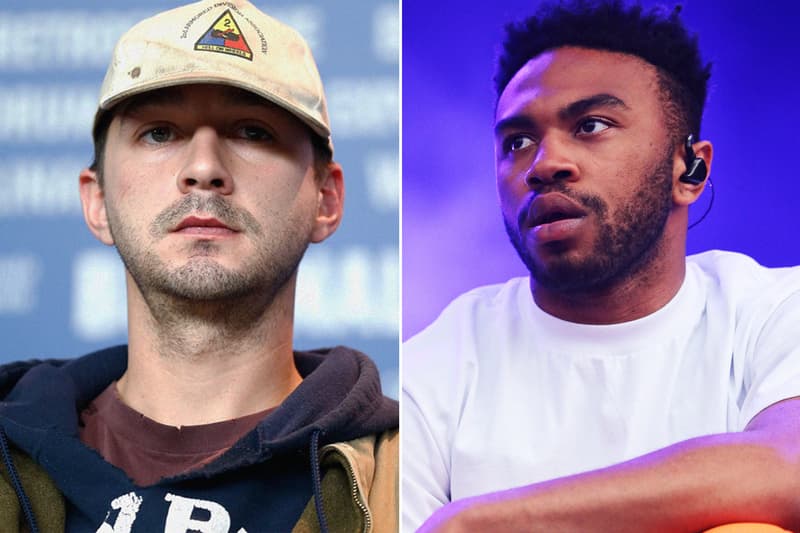 Back in January, rumors started swirling that Shia LaBeouf had written his next screenplay following the success of his autobiographical film Honey Boy. The leaked script revealed that the plot centered around BROCKHAMPTON's founding member Kevin Abstract titled Minor Modifications. The project started after the two became close through weekly group therapy sessions per a feature story via i-D. The sessions ultimately inspired Shia to write the script and enter it in an emerging screenwriter's contest, and won.
LaBeouf took home the Sun Valley Film Festival's High Scribe Award. The competition was judged by Academy Award winner Stephen Gaghan and, according to the official website, "gives finalists an opportunity for one-on-one meetings with some of the industry's finest to discuss their work; the winner receives mentoring from an experienced professional." This isn't the first time that Shia sought script notes from a competition usually reserved for up-and-coming if not amateur writers. His Honey Boy screenplay made it to the quarterfinals of the PAGE International Screenwriting Awards.
Minor Modification's official synopsis reads: "Based on the life of rapper Kevin Abstract, this biographical fiction follows a Texas teen as he struggles with identity, finding meaningful relationships, sexual fluidity, and his direction in life."
The decision for Shia to enter the competition did come with some backlash though, as many writers who entered the contest took to social media to voice their respective frustrations that the Hollywood star took away from their opportunities. A rep for LaBeouf defended his actions, telling The Wrap, "Shia entered the competition as an emerging writer. He is thrilled to be a part of the community and thrives off of any opportunity to gain insight, constructive criticism and knowledge from those with more experience… and that's in regards to any art form."
There's no word on if the script is now headed into pre-production after the win (but it is floating around the internet if you're interested enough to read it). Stay tuned for more. In other music news, Yung Lean has delivered his new Starz Journal zine ahead of his upcoming album release.