Futura and Modernica Tease Home Furniture Collection
Featuring seating, storage, and home plant accessories.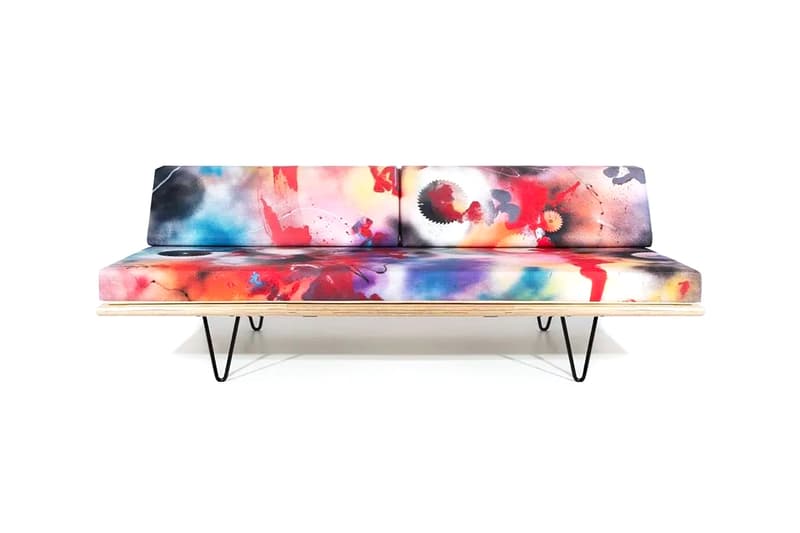 Modernica has just announced over Instagram that it will be dropping a special home furniture collection with artist Futura.
The teaser image shows Modernica's Bentwood Daybed covered in Futura's abstract patterns in his signature colors. While this is the only early look at the collection, the IG post has stated that there will also be storage and home planting accessories releasing as part of the collection.
Each item will be limited to 25-50 pieces and will be available on April 22, 9 a.m. PST on the company's web store.
In other design news, Artek Tokyo Store celebrates 1st anniversary with Yu Nagaba Stool 60.