A$AP Nast Drops D33J-Featuring Single "Designer Boi"
Following up their 2018 collaboration, "DOGTALK."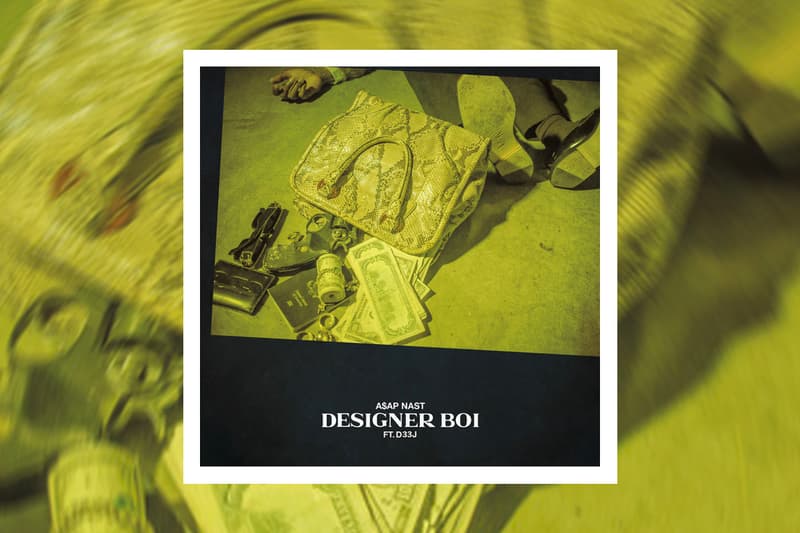 A$AP Nast and D33J have reconnected for a brand new single titled "Designer Boi." Produced by the WEDIDIT affiliate, the track is their first since 2018's "DOGTALK," and A$AP Nast's first single since A$AP Mob's collaborative "Feels So Good" from 2017.
The new track takes a more ambient approach as the two dish out lyrics about copping designer goods and flaunting vintage tees over a laidback guitar riff and subdued 808 basses. "Take off that Supreme tee cause I don't like Supreme tees/P***y wet like squeegee, Ima dive in like deep sea/Your ex-n***a can't see me, cuz I'm in APC jeans/Mix that with BD, that's Brain Dead gang like NG," Nast raps on the track's second verse. D33J backs up the A$AP member's bars with a melodious chorus, singing "What you want?/Fendi bag, Prada shoes, Alyx on me, Saint Laurent/Chrome Hearts, 'lenciaga, drip man, the list go on."
You can listen to "Designer Boi" below. You can also catch a performance of the track on Brain Dead and NTS Radio's latest Brainwave Training show below.
For more new music, watch Pink Siifu's riotous music video for "SMD."