Michael Jordan's 1992 Olympic "Dream Team" Jersey Sells for $216,000 USD
The game-worn and hand-signed item fetched the second-highest auction price ever for a Jordan jersey.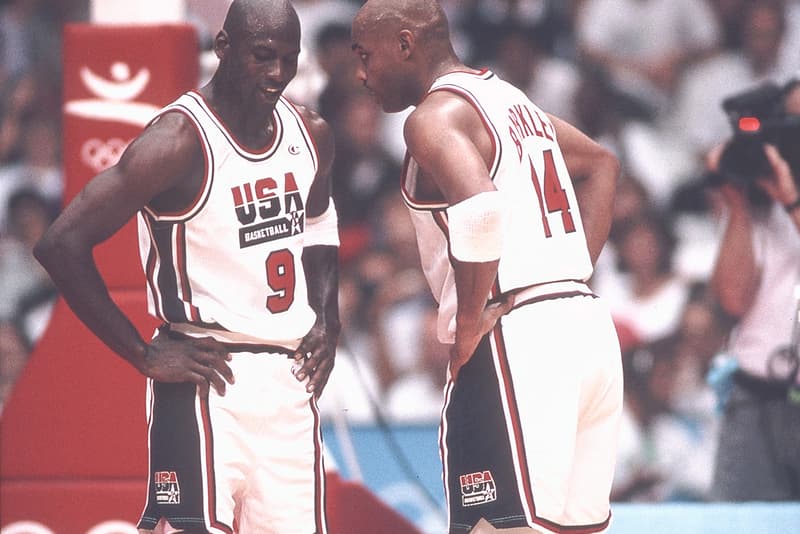 One of Michael Jordan's game-worn and hand-signed "Dream Team" jerseys from the 1992 Olympic Games has sold at auction for a whopping $216,000 USD. The bidding, held by memorabilia company Robert Edward Auctions ended on Sunday night — which may have been a fortuitous turn of fate, thanks to the premiere of ESPN's highly anticipated The Last Dance docu-series on Jordan and the '97-'98 Chicago Bulls.
The white jersey features USA Basketball's signature red and blue graphics, and is embellished with a "Best Wishes, Michael Jordan" autograph on the front side. The handsome sale price is due in large part to the Dream Team's esteemed place in basketball lore — they ran wild through the '92 Games, winning their contests by an average margin of 43.8 points. Apart from Jordan, other luminaries of basketball like Scottie Pippen, Charles Barkley, Magic Johnson and Larry Bird took the court to represent the USA.
Bidding started at $25,000 USD on April 3, with 54 total bids placed. The seller made a hefty profit; he originally bought the jersey through Robert Edward Auctions in 2013 for $53,325 USD. Before that, the jersey was sold at the Michael Jordan Foundation's charity gala in September 1992 for $17,500 USD.
This marks the second highest sale price for a Jordan jersey. The record is held by a red jersey from the 1984 Olympics, which Jordan partook in before setting foot on an NBA court. That rare piece of memorabilia sold through Grey Flannel Auctions for $273,904 USD in 2017.
For more MJ news, check out Jordan Brand's new Air Jordan 1 Retro High OG "Satin Snake."