Domino's Pizza Japan Launches a Boba Topped Tapioca Pizza
"Baked to a juicy chewiness."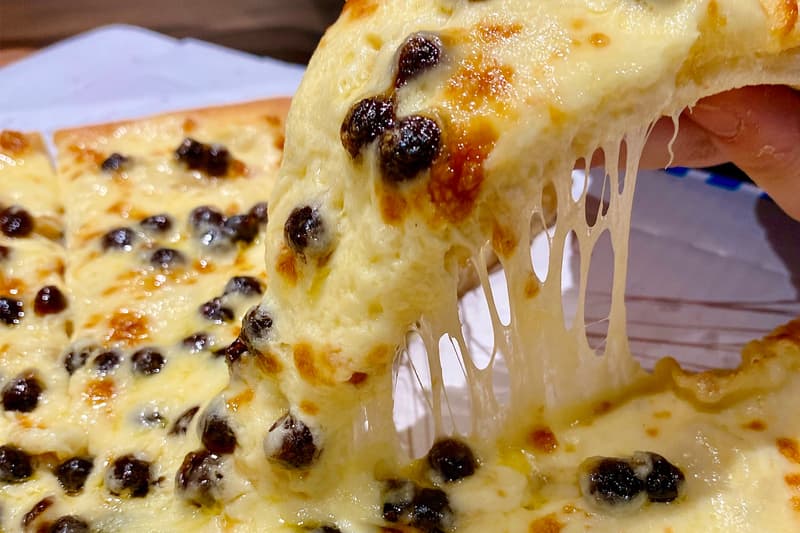 Taking pizza to another level, Domino's Pizza Japan recently launched a menu option topped with boba.
Usually reserved for the bottom of bubble tea, the unique sweet tapioca starch morsels have now made their way onto a pizza. Dubbed the "Tapioca Pizza," it is unclear what sauce is on the pie but each order comes with a packet of maple syrup. On its website, Domino's Pizza Japan notes the new topping option features "black tapioca pearls, baked to a juicy chewiness, on top of a thick layer of mozzarella cheese makes for one hearty pizza!"
The boba topped Tapioca Pizza is available now exclusively at Domino's Pizza Japan for a limited time only.
In case you missed it, IKEA and Pizza Hut came together earlier this year on a Swedish Meatball Pizza.