IKEA & Pizza Hut Come Together on a Swedish Meatball Pizza
Another unexpected team-up.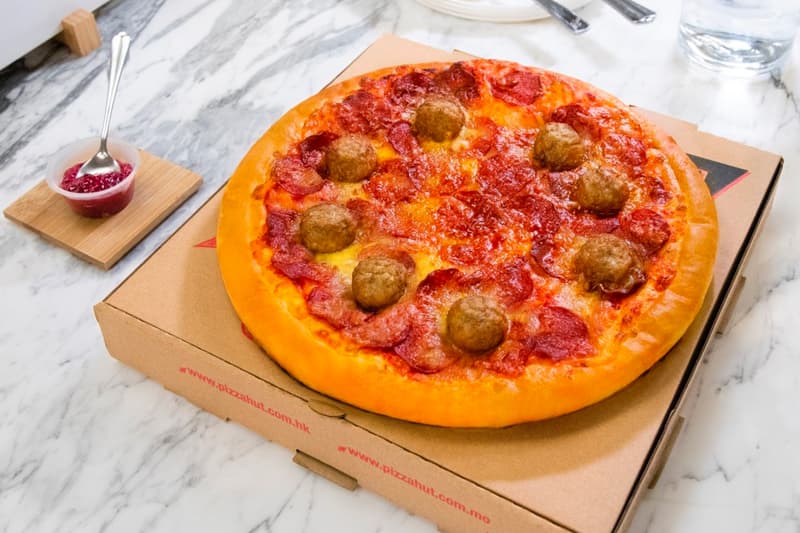 Shortly after creating a Popcorn Chicken Pizza with KFC, Pizza Hut has now tapped IKEA for a menu option centered around the furniture and home furnishing purveyor's famed Swedish meatballs.
Earlier this week, the Hong Kong divisions of IKEA and Pizza Hut teased the collaboration with a Facebook post showing a delivery man taking a break by enjoying a nap in an IKEA location. The Swedish Meatball Pizza team-up sees the popular IKEA Restaurant menu option topping the pizza chain's signature crust base for a must-try limited time pairing. Pizza Hut's crispy pan-style crust base is blanketed with tomato sauce, sprinkled with mozzarella cheese, dressed with pepperoni and finished with whole Swedish meatballs.
The Swedish Meatball Pizza option will be available at Hong Kong Pizza Hut locations for a limited time only.
For more food and beverage news, a YouTuber created a video showing off how to make DIY Supreme x Oreos.