Charli XCX Drops Lovestruck "Forever" Single Recorded in Quarantine
From off her forthcoming album 'how i'm feeling now.'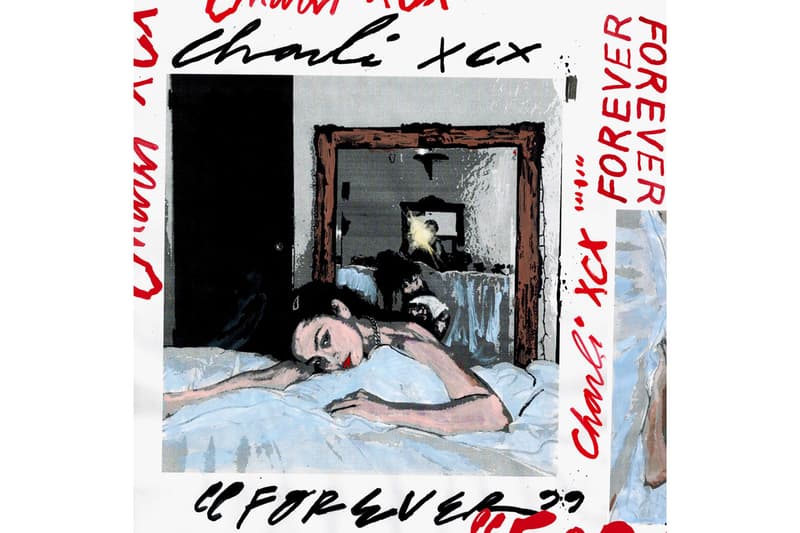 Charli XCX has released her first track from her upcoming album how i'm feeling now, which she is writing, recording and producing while she is in self-isolation during the coronavirus pandemic. The new track, titled "Forever," was created in two days with A. G. Cook and BJ Burton. Over lo-fi beats and luminous synths, Charli sings about an enduring romance. "I will always love you," she croons. "I love you forever. Even if we're not together."
The three new artworks for her single were created by artists Seth Bogart, Caroline Polachek and Regards Coupables. After taking a photograph of herself this week, she invited each artist to create their own version of the image. "I'm such a fangirl of all three artists and to collaborate on artwork like this is a new experience for me," she said. "I like the idea that the visual language for this project can be interpreted by however someone feels towards the music."
On Monday, Charli announced her new album via Zoom. "It's going to be very DIY, it's going to be very indicative of the times that we're in," she said. "I'm only really going to be using the tools that I have at my finger tips, the people I can reach online, the things I have in my house to create my music…to create everything." The album will be produced alongside Cook and Burton.
Stream Charli XCX's new single "Forever" below and expect how i'm feeling now to drop May 15 via Warner Records UK.
In other music-related news, Gorillaz taps Peter Hook and Georgia for their new "Aries" music video.