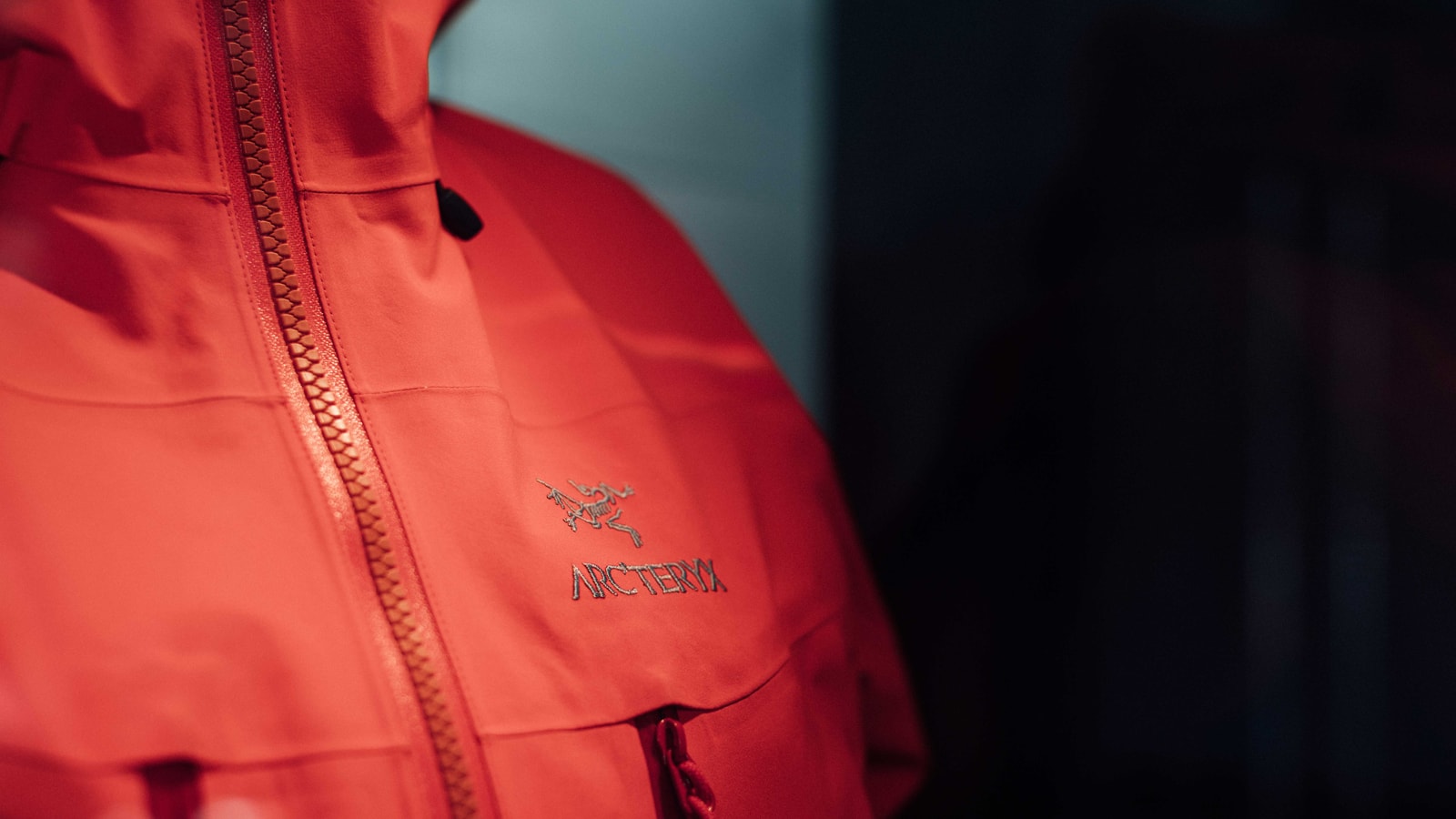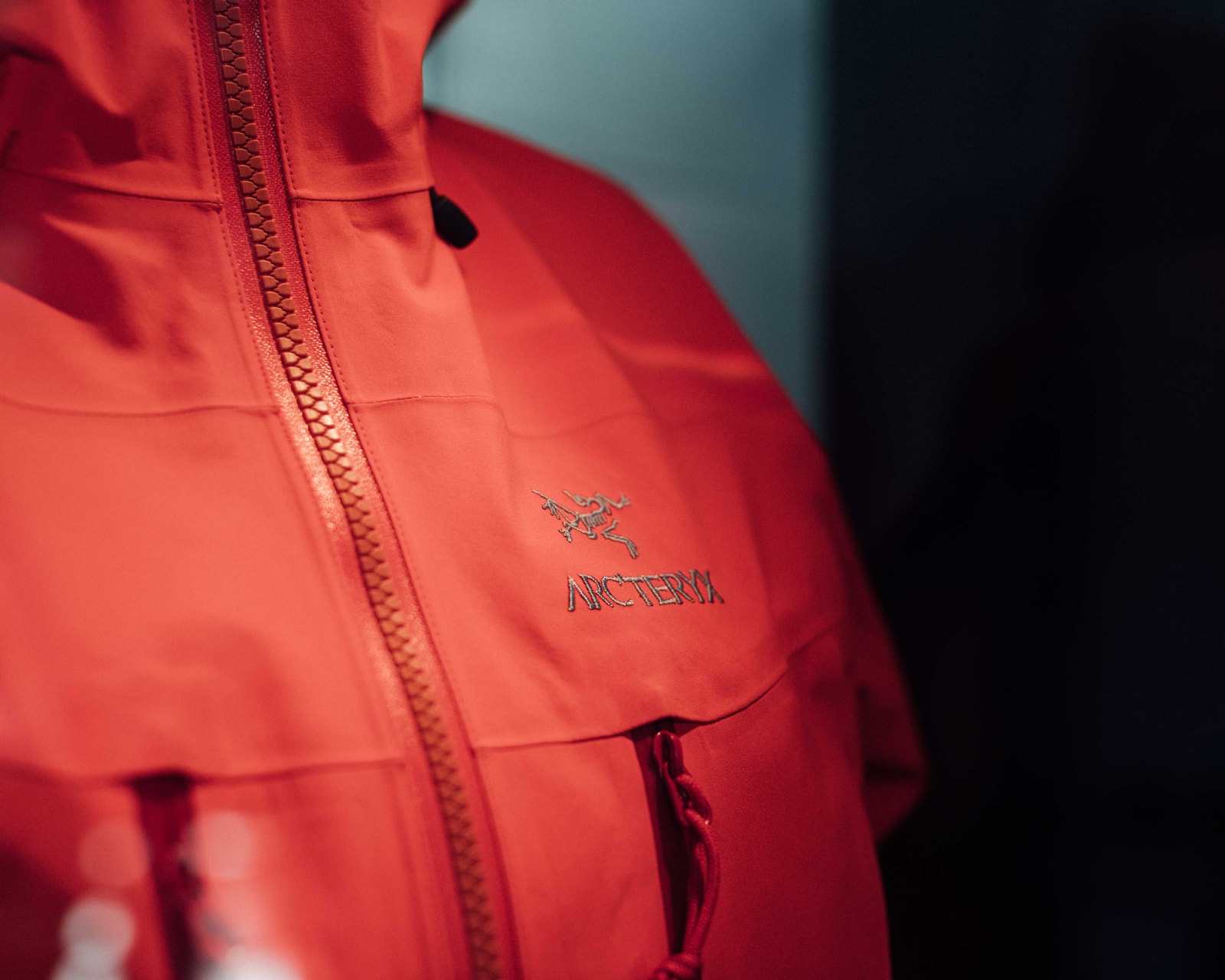 Arc'teryx Couldn't Care Less About the Hype
The creatives behind the brand on how to succeed in streetwear without really trying for HYPEBEAST Magazine.
Tucked away in North Vancouver at the foot of picturesque, snow-capped mountains lives Arc'teryx—that outdoor brand with the intricate, fossil-inspired logo worn by everyone from hardcore climbers to Kanye West.
Though Arc'teryx has been a staple in the lives of active users for over 20 years, it has recently started to see momentum in the streetwear space, closely tailing its urban lifestyle sister brand, Veilance. Celebrities like Frank Ocean, Drake, and Virgil Abloh have all been spotted wearing Arc'teryx's color-blocked technical outerwear, and BEAMS fans in Japan are known to covet the brand's backpacks and bags—sometimes for outdoor purposes, but oftentimes not.
Despite its growing presence within the streetwear community, Arc'teryx remains dedicated to performance and quality well before fashion. "We're not overtly fashionable, and we're not following micro trends," Dan Green, Arc'teryx's Design VP, states bluntly.
Dan Green, VP, Design
The brand could have easily embraced its appearance on Off-White™'s Fall/Winter 2020 women's runway show as a collaboration and step forward in streetwear, but instead the brand dismissed it as unofficial, saying in a statement to HYPEBEAST that Abloh and his team essentially used Arc'teryx jackets and harnesses without permission. Arc'teryx has more on its plate than to pander to its new fan base. Pushing for sustainable innovations, designing custom machines, expanding nearby factory Arc'One, holding in-depth R&D sessions with GORE-TEX and designing military gear are just a few items that take precedence on the brand's to-do list.
Yet, as with the normcore movement, there's something inherently fashionable about not caring about fashion. "The moment we pivot and try to address the streetwear world, we'll totally lose it," says Green. Maybe Arc'teryx is onto something with its reluctance to enter the world of frequent product drops and collaborations. In today's streetwear landscape—a space that has already been declared "dead" by Abloh—perhaps the only thing more authentic than a legit-checked pair of Off-White™ Air Jordan 1s is a brand that couldn't care less about streetwear.
Left: Rolls of fabric, primarily Gore-Tex variations, ready to be assembled into samples. Right: The Arc'teryx design floor.
How does Arc'One's proximity to Arc'teryx HQ affect your design and production processes?
Dan Green, VP, Design: Arc'teryx has always aspired to build the perfect thing—not to dream it up and have someone else figure out how to build it. Knowing how to run a factory, knowing how to handle materials and knowing how to do construction is valuable for doing good design work. Having a factory so close by allows us to understand every little detail about each product, control the quality and understand the "why" behind all the questions that a factory would have for us. Through that, we're able to set a precedent with all our partner factories. It takes a while to get new factories on board and up to our quality standards. And then as we've grown, it's a huge challenge to maintain that quality with thousands and thousands more pieces every year.
Why is designing custom machinery important to Arc'teryx?
DG: When you're innovating, it means you're doing things that don't exist. Back in the early days, a lot of things like thermoforming were new at the time. So we built a tool to help us. Then we took some of the successful tools we built to our partner factories. Sometimes we'll modify tools that are already out in the industry, but we slowly started to develop a staff that is dedicated to making custom tools. Once you realize that building machinery is on the table, you don't have to be held back by typical material or factory constraints. It's a mindset. When it comes to technology, though, there are limitations. We could buy a 3D printer, but it's going to be outdated in six months. So, in that case, we would probably partner with someone else who's constantly updating their capabilities.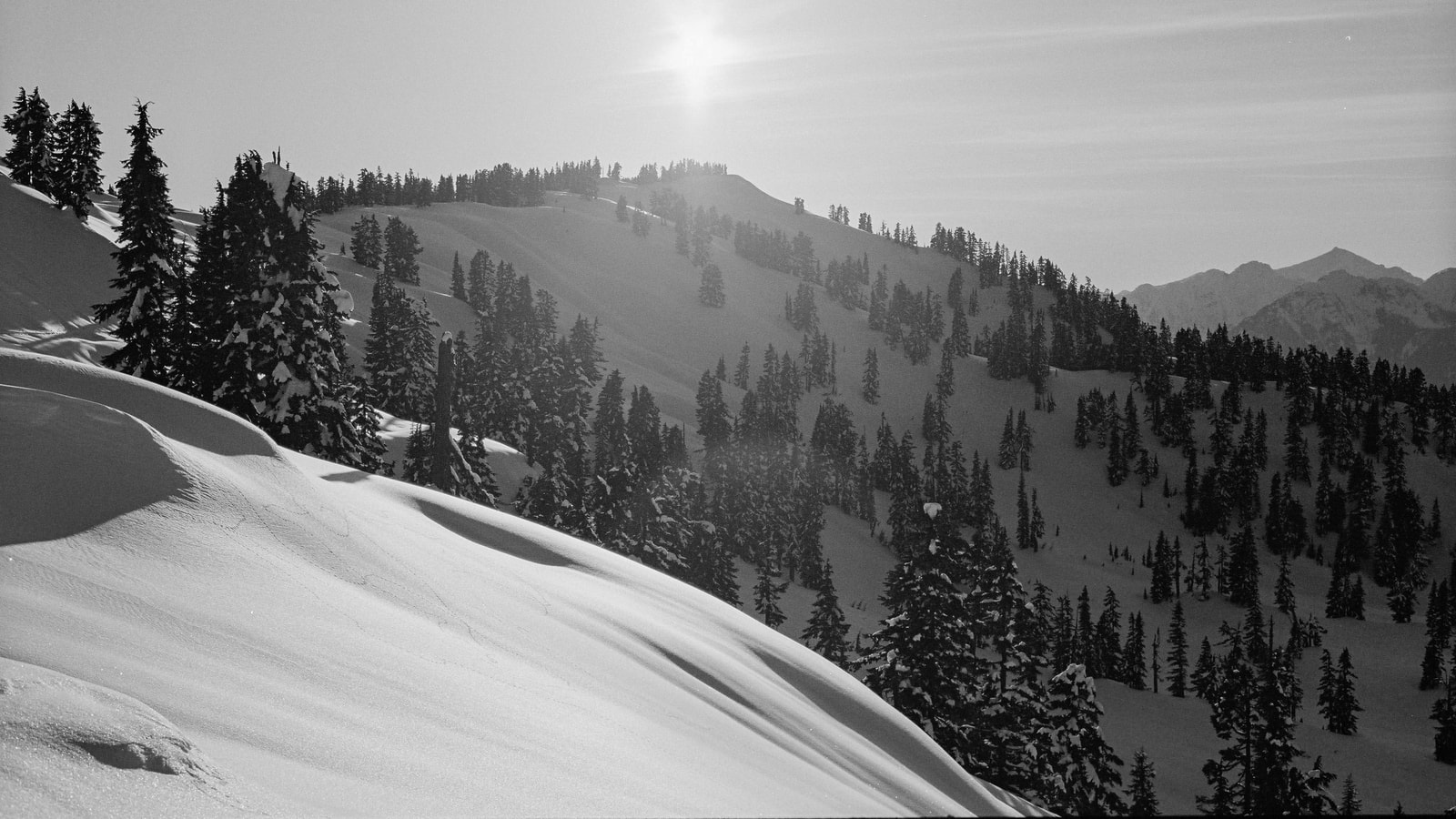 Since Arc'teryx's headquarters is right beneath an epic mountain range, you do a lot of product testing in the wild. What is that process like?
DG: It's important to remember that a lot of the problems we're trying to solve are not new for us. We've been trying to solve them for years and years. So when we're testing something outdoors, we take all of our accumulated knowledge and use our awareness to improve upon products without compromising some of their design fundamentals. It's very rare that we give someone something that is crazy new—it's still a jacket. But in terms of things like insulation and comfort, we've had a lot of good breakthroughs that, when we test them in the field with staff, friends, etc., we can quickly tell if they will work for everyone or not.
Now You Know: To create garments and accessories that are fully waterproof, thermal bonding is often used to connect details like pockets rather than seams. All seams for waterproof items are backed with thermal bonding tape to ensure no water gets through.During your time at Arc'teryx, have you noticed any major shifts in the brand's ethos?
DG: Sustainability and being responsible for what we're putting into the world wasn't an early consideration, and now it's a major one. This idea of responsibility could actually trump everything else. There was a time when as long as you had all the right chemicals on a product and it felt super tough, it didn't matter what the materials were. Sustainability is coming from Arc'teryx's same initial ethos of "Let's not put crap in the world." But now it's like, "Okay, how do we make awesome things that can also be part of a circular economy in the future?" We want it more than anybody. It's definitely a process that starts with R&D.
Tom Fayle, Advanced R&D: We're really trying to look at that whole chemistry world as it evolves. We often have to stay away from a lot of the recycled materials because they usually don't have the abrasion resistance or long-term durability we need. Durable water-repellent (DWR) and C8 work really well but have sustainability issues with persistence in the environment. From an outerwear perspective, recycled polyesters aren't as durable—it's a stiffer fiber that breaks easier and tears more frequently. There's some work happening with nylon, and there are bio yarns out there, but what's their impact? Bio-yarn companies are competing for agriculture. So just because it's a bio-yarn doesn't mean it's sustainable in the long run, which is something we have to consider.

Bill Burke, Advanced R&D.
Is there added pressure to be sustainable since Arc'teryx is closely related to nature?
DG: Companies who don't start to consider sustainability will be out of business and irrelevant to design in the future. Arc'teryx has a recovery program in the United States, which is one of our contributions to the circular economy. It allows consumers to sell their product back to us. We're lucky that we have really old gear that still works. A lot of the stuff we see coming back is stuff we forgot we made. [Ed. note: People who have worked at Arc'One the longest are specifically assigned to the recovery program because they have the construction knowledge needed to repair old products]. We're not overtly fashionable, and we're not following micro trends.
But that means what we created back then is still relevant today. Yeah, some of the construction might be outdated, but it is still top quality. We never look at an old product and think "Oh my gosh, this is embarrassing." We're still proud of everything we've made.
Arc'teryx and GORE-TEX have a very close relationship built on a mutual love for quality and experimentation. On the Arc'One factory floor, some quality control workers are tasked with inspecting rolls of GORE-TEX fabric under giant lights with magnifying glasses, and the design team works closely with the material company to develop new ideas. Just how close does this relationship get?
TF: We're really close with GORE-TEX and have had a strong relationship with them since our launch. I work the most with GORE-TEX. That whole membrane world is changing a little bit with sustainability as well, so I'm building a lot more GORE-TEX to try to find out what all these changes may be, and to understand what the wins and losses might be. Sometimes we have R&D summits with GORE-TEX where we get together off-site for a few days and just talk about our problems and what they might be able to do to help us. We have our perspective of where our products need to go, and they have a lot of engineers and a lot of capabilities that we're not totally dialed-in on between their medical and industrial work. They're trying to look at other strengths that they have and how they might be able to work for us. It's a brainstorming session, which is important so we can all stay aligned, especially as sustainability becomes a bigger push.

1 of 2
2 of 2
Many Arc'teryx designers say that Arc'teryx isn't a fashionable company. Can we unpack why this is a common thought?
Edita Hadravska, Design Manager, Everyday: Arc'teryx's DNA is so strong that it's very hard to evolve it in drastic ways without compromising what it's all about. Each design change is always based on functionality and performance— there's no real space for frivolous changes. I came from the world of fashion, and when I first got here I could not believe how rigid things are at Arc'teryx. But now I'm the one fighting for consistency and trying to find new context as opposed to, you know, putting ruffles on our GORE-TEX.
DG: We've defaulted to our technology in our problem-solving, which helps us find a lot of our design aesthetic. So when we're trying to find a better fabric to do something, it might not be visible to the average person on the street. And that, by default, gives it an aesthetic that may or may not resonate. As the outdoor world has moved into popular culture a bit more, you have to ask yourself why. Over the years, it's always been things that have purpose—like military or workwear—that were then repurposed for fashion. Oftentimes in fashion, things are relevant because they were relevant to something else and can now be reinterpreted into a new space. Maybe it was always inevitable that outdoor would go through that same process.
Arc'teryx doesn't enter into many collaborations with other brands, but you have worked with BEAMS multiple times. Why BEAMS?
DG: Our bags in particular have always meant something different in Japan than they did in the rest of the world, so we've always had very unique dealer arrangements and have made design tweaks for bags in the Japanese market. With BEAMS, it was a collaboration in that it was specific for this channel and partner, but it wasn't a different type of design. It's cool to see that young people still respond really positively to things like material updates instead of design updates.

What are your thoughts on city-dwellers and everyday consumers wearing performance Arc'teryx products even though they don't necessarily need them?
DG: It's funny, isn't it? But when you think about it, it's cold in NYC, and you want to be warm. When I first started 20 years ago, one of our little backpacks, the Arro, was making its way into local skate shops. We were so psyched because it happened on its own. We sell tens of thousands of jackets, and we know they're not all going to alpine climbers. But we've never thought, "Oh, other people are buying our products. Let's start making products for them." That's what the user does, right? They take it in and make this cool in their world. It's like, who cares? Just let the products go where they need to go.
TF: The brand started with a desire to make good products and really good materials, and that ethos has stayed with us all this time. Our products have to be the best. That mentality is one of the things that has kept our brand integrity. There have been a lot of requests over the years asking us to produce something at a lower price, but we choose to stick with our quality even if it's more than what many people are asking for or need.
EH: Some people may be going on an expedition where they'll be exposed to extreme elements for days, while others may be waiting at a bus stop. When designing products meant for times when performance gear isn't necessarily needed, we use the same recipe, toolbox and process as the performance products, except we're putting them in a different context. We focus on all-day comfort and everyday versatility, while still looking at functionality and performance at the core. The ideal garment takes you from the morning until the end of the day, so you have to be able to switch from cold or wet environments to really hot environments without massive drama. We tend to look at quiet trends as opposed to loud ones, but with all this streetwear hype lately we also have to be somewhat sporty.
Now You Know: Arc'teryx puts its gear through trials to determine if the pieces are up to par. Harnesses are put through strength tests, while fabrics are put through abrasion tests. a lot of the machinery used is tweaked specifically for Arc'teryx products.How do you feel about Arc'teryx's recent popularity within the streetwear space?
DG: No matter what, we always want to make our products for the highest performer. We've always felt like there's a certain authenticity and depth associated with our products that goes deeper than how they look. Part of our success is that we're not trying to be trendy. Being in the streetwear world can be really scary if you have your sights set on being a 100-year-old brand because it's a roller coaster of "you're hot, you're not." So we just stay the course and do what we want to do. There will always be a following for that because it's truly authentic. The moment we pivot and try to address the streetwear world, we'll totally lose it.
The longer you hang out in the streetwear space you'll notice that the brands that are hot today are not going to be there in the future. They may not even exist, or they get gobbled up by a big entity and are never the same. Eventually there's another new thing that comes along. Tome, trying to stay relevant in that would be stressful. So the best way for us is to just make great stuff. I don't care who buys it. So when it comes to our success in that space, we'll take it, but we won't lose sight of our purpose, which is to make great stuff and welcome everybody.
EH: Well, there's a huge wave of cultural appropriation of the outdoors. I think the secret for Arc'teryx is that we have always done the same thing. The minute we start to design into this appropriation, that's when things are going to go really sideways. Authenticity is the key, and that's what makes us attractive. We can't really worry about that world right now. We have to worry about building a 100-year-old brand.
TF: I guess we've turned into a luxury brand, but it sure has helped us grow. It's also given us the ability to have some cool development opportunities. It's been nice to play up our core products without losing our main focus. As long as we can keep making the good sh*t, it's fine.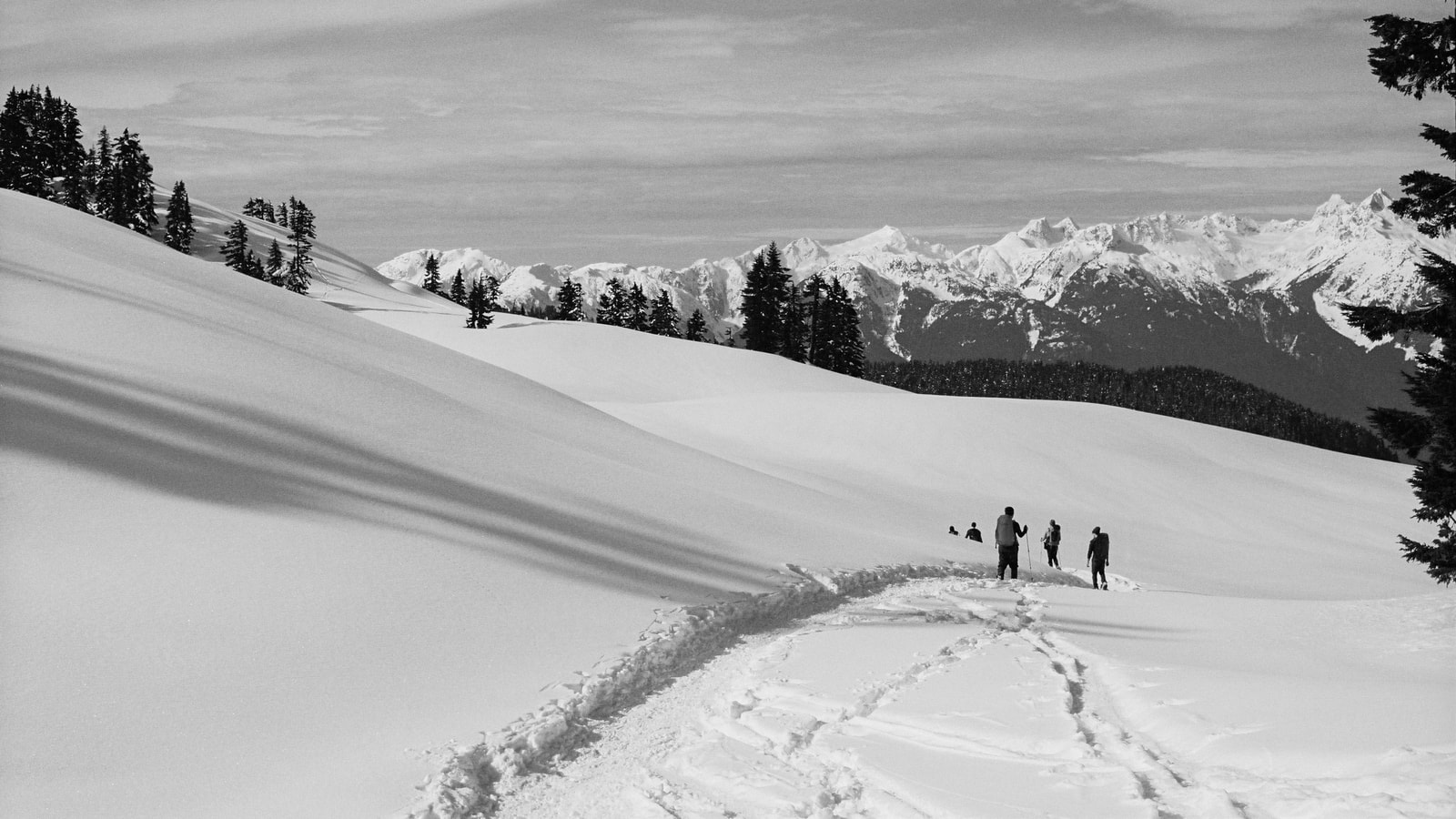 THIS STORY WAS ORIGINALLY PUBLISHED IN HYPEBEAST MAGAZINE ISSUE 29: THE NEW ISSUE AS "ARC'TERYX COULDN'T CARE LESS ABOUT THE HYPE." PICK UP A COPY HERE.
---