Smokepurpp Joins the Coronavirus Diss Track Wave With New Loosie
Titled "F*CK CORONA U AINT STOPPING SH*T (EXCUSE ME)."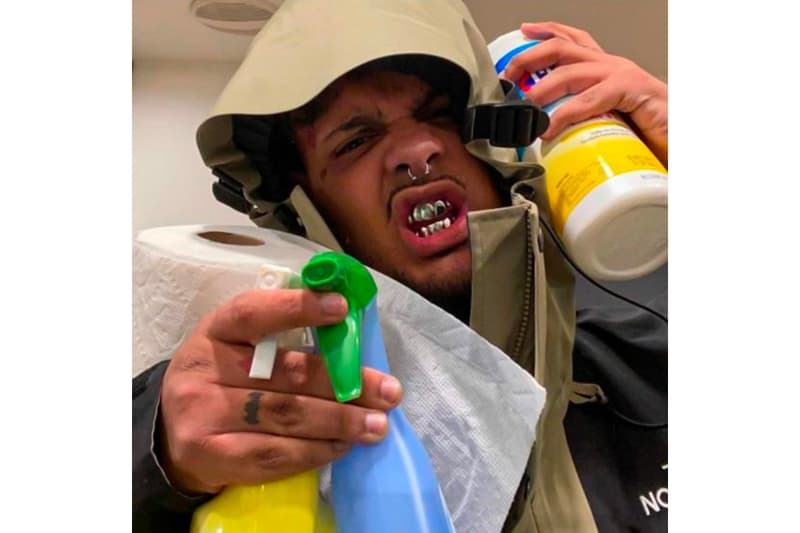 The COVID-19 pandemic has no doubt caused a ruckus around the globe, leading to citywide lockdowns, lengthy self-quarantine stints, and more. This has prompted many musicians into taking to their studios in order to bang out new material — the most recent being Statik Selektah and Termanology locking themselves into the studio for 11 hours, resulting in a new 1982 album titled The Quarantine. This isn't anything new for the music industry, however. During 2009's H1N1 epidemic, G-Unit member Tony Yayo dropped off a load of Rick Ross diss tracks in the form of his mixtape titled The Swine Flu, with some physicians even turning to rap to educate the public about preventing the spread of the virus.
As the "Coronavirus Diss" wave begins to reveal itself, Smokepurpp has taken advantage of being locked into the lab by focusing on new material, now releasing a brand new loosie titled "F*CK CORONA U AINT STOPPING SH*T (EXCUSE ME)." Continuing to offload his "SoundCloud Rap" persona, Smokepurpp's latest track is filled with lyrics that don't really have anything to do with the virus. Instead, he resorts to speaking on "Mink Cuban links" and "Ice-cold baguettes" on his teeth, revealing that the pandemic hasn't effectually changed Purpp's way of life.
Listen to the track below and let us know how you're coping with the situation below.
For more new music, take a look at the tracklist for The Weeknd's new album, After Hours.