Lil Uzi Vert Responds to "That Way" Cover Art Plagiarism Claims (UPDATE)
A Korean illustrator speaks out.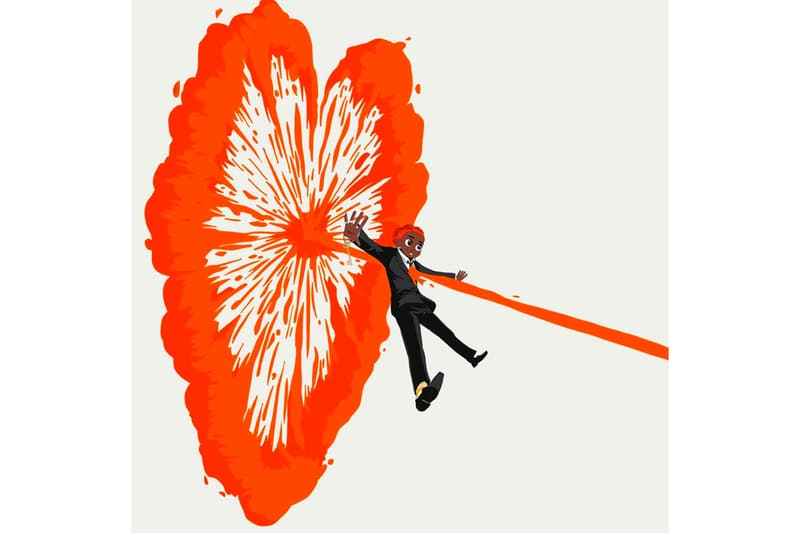 UPDATE (March 17, 2020): Shortly after follower began to tag Lil Uzi Vert in Korean illustrator Tae Tae's post, the Philly rapper has responded to the plagiarism claims. Along with liking the post, Uzi commented to say his team will be contacting the artist.
"Hey I'm not a mean person or a thief I get inspired a lot," the comment reads. "If you want Money I will have my team contact and give you Money. Signed… Baby Pluto. P.S. You are a great artist."
Artxstic who designed the official cover for "That Way" also spoke out about the situation, noting that he is looking for ways to contact the original artist.
"No, I'm not mad at Uzi and yes I'm gonna make sure to make the original artist happy."
---
ORIGINAL STORY (March 16, 2020): As the music world continues to celebrate the release of Eternal Atake and Eternal Atake (Deluxe) – LUV vs. The World 2, Lil Uzi Vert is now facing plagiarism claims that the cover of "That Way."
Korean illustrator Tae Tae recently stepped up to note the artwork for the single looks similar to a piece of work they released back in 2014. Looking at the two images side by side, the composition and theme are nearly identical with the colors and inclusion of Uzi being the main points of difference. The official cover for "That Way" was designed by illustrator Artxstic, who also put together the artwork for Lil Uzi Vert's "Futsal Shuffle 2020." It is currently unclear what action Tae Tae is set to take, but Artxstic has now tagged the Korean illustrator to his posts if the cover on Instagram.
Compare Tae Tae's artwork with Artxstic's cover for Lil Uzi Vert's "That Way" below.
In case you missed it, Post Malone and Arnette have come together for a tattoo sunglasses collection.