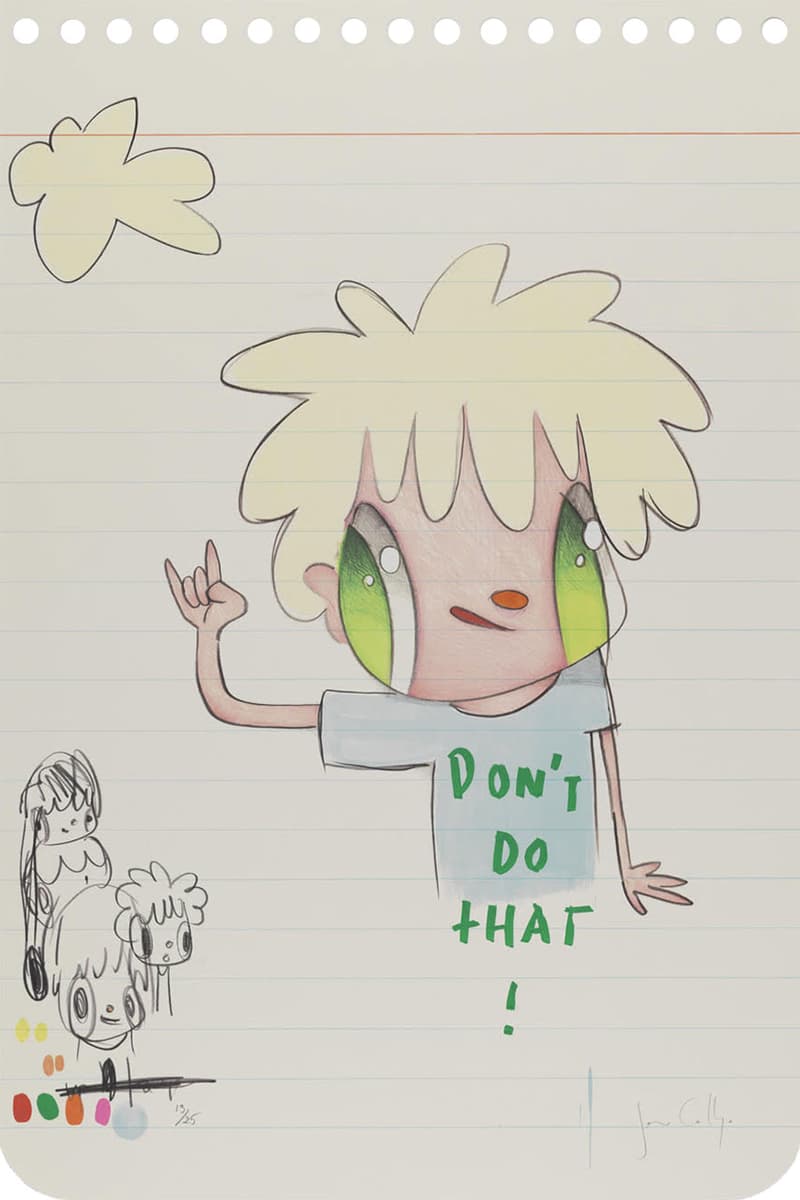 1 of 5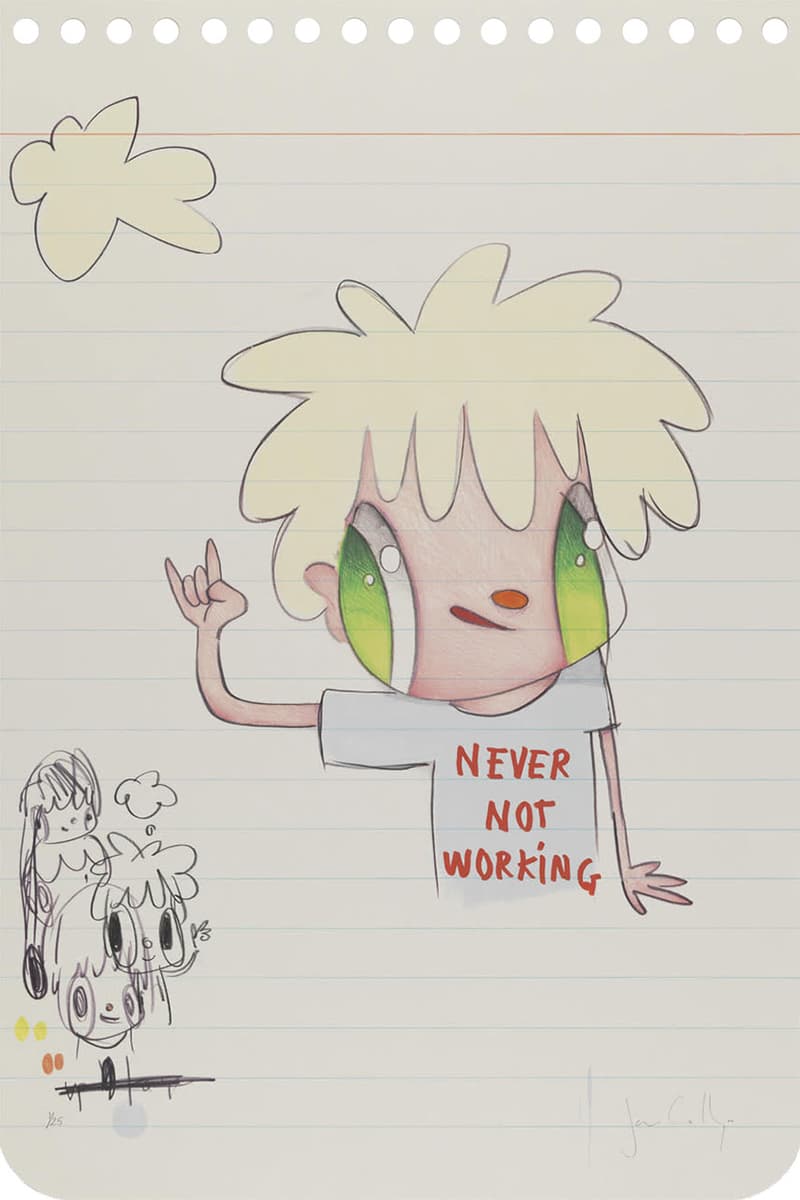 2 of 5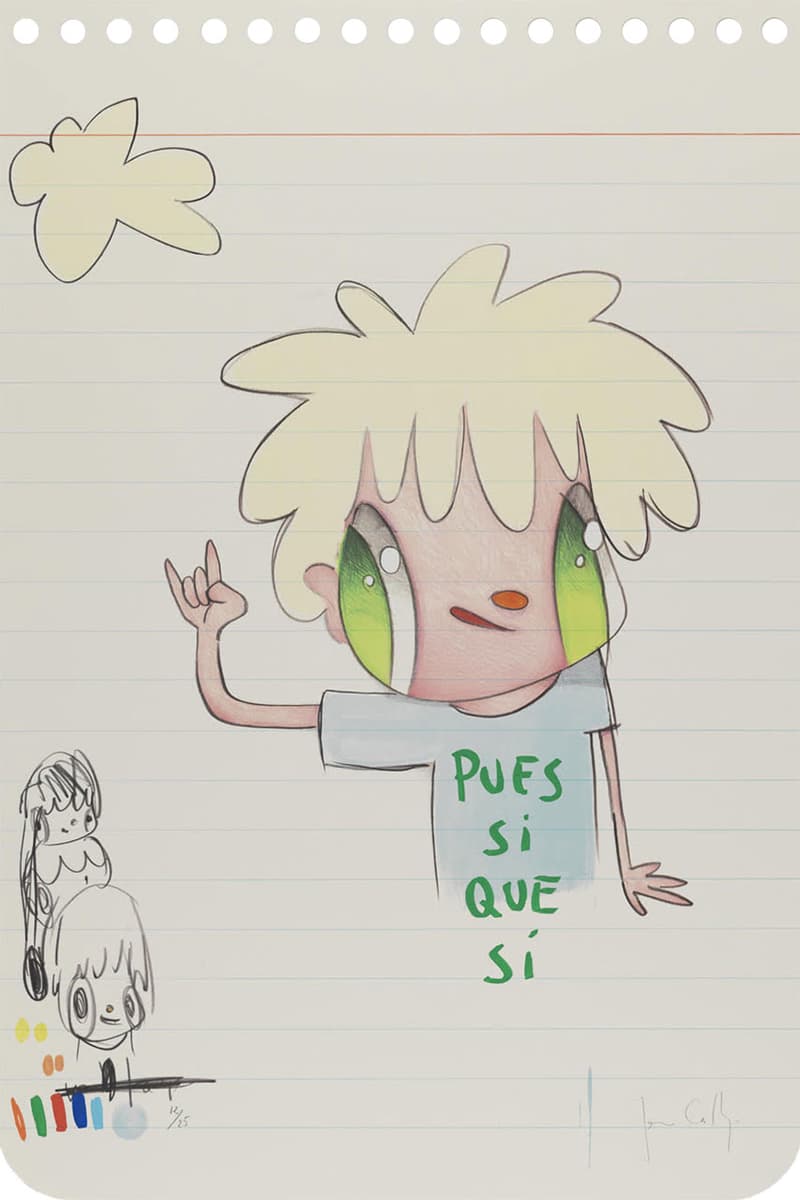 3 of 5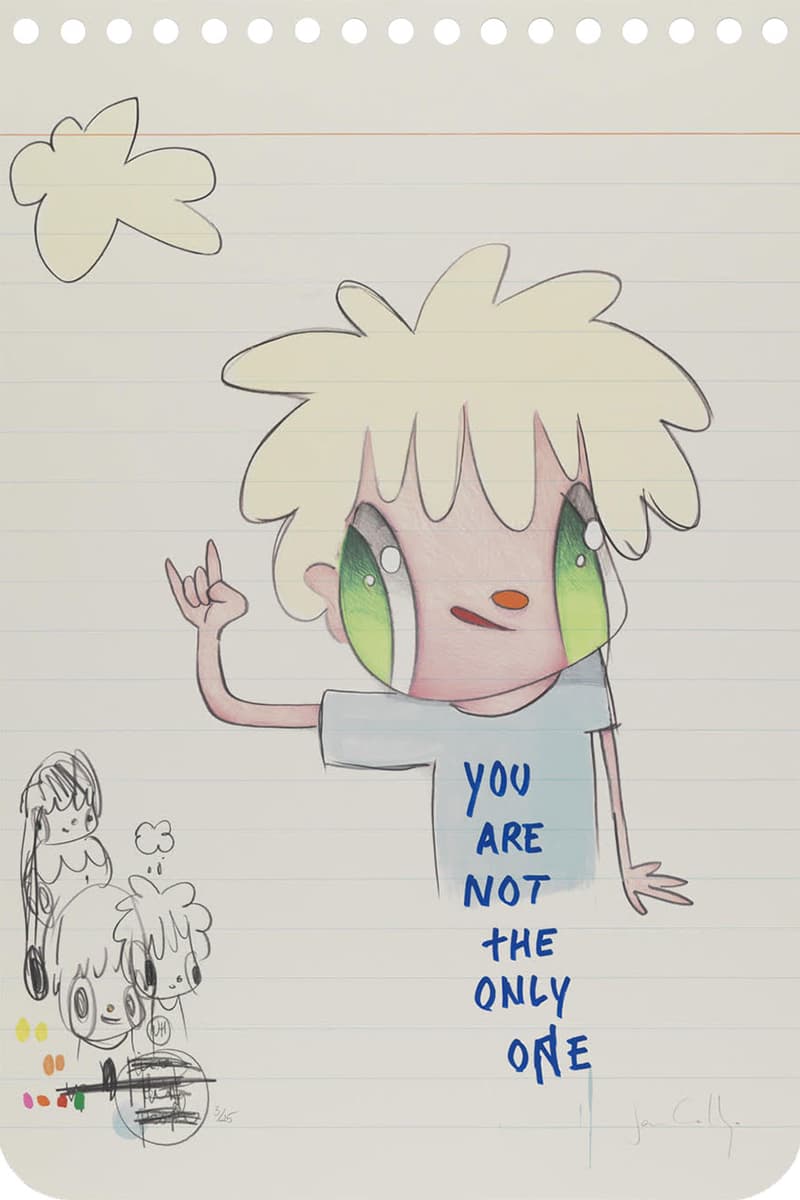 4 of 5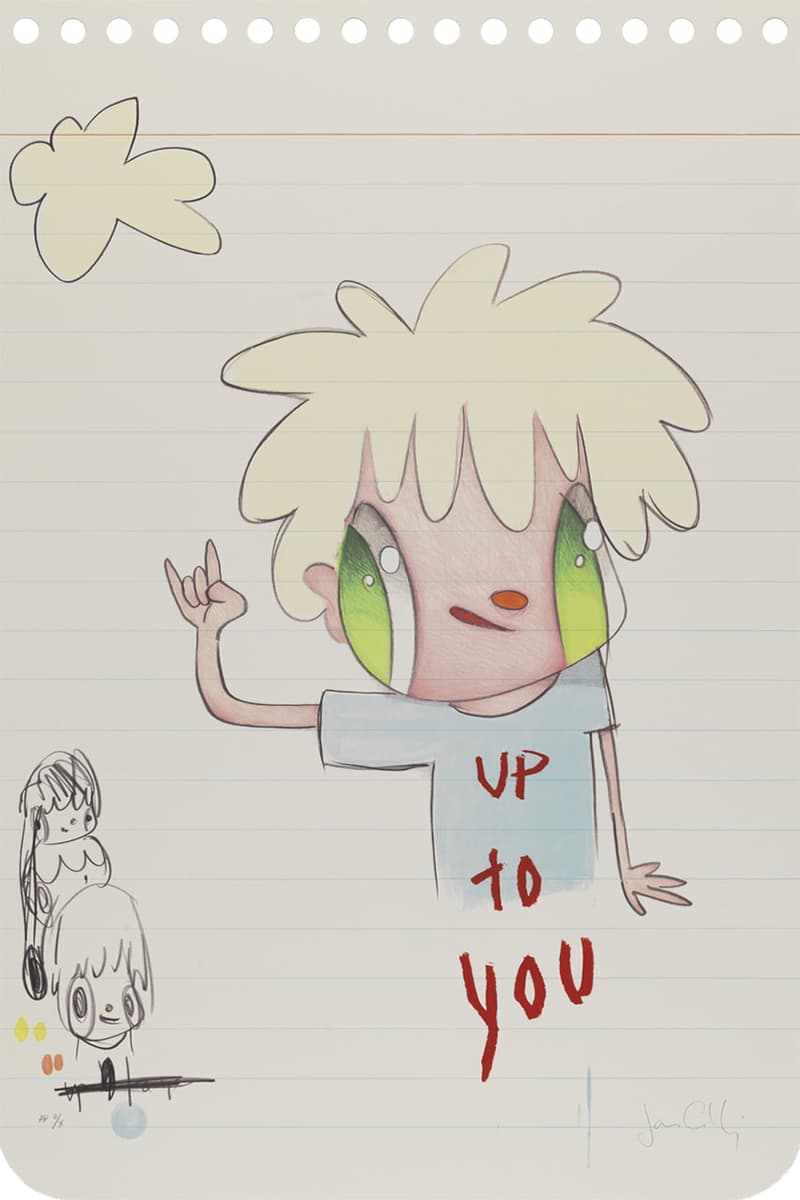 5 of 5
Javier Calleja Will Be Releasing New Limited Edition Artworks
Titled "Handfinished Edition" and "Up To You."
---
Artist Javier Calleja is set to release his two new limited edition artworks through Avant Arte, a digital online platform known for its highly-curated selection of works from iconic and international artists. The two artworks are reflective of Calleja's signature style — both are self portraits that are at once simple and humorous yet dark and rife with deep emotional meaning.
The first portrait series titled "Handfinished Edition" spotlights Calleja's signature anime-inspired artistic style. The mixed media screenprint, which comes in an edition of 25, shows a wide-eyed image of Calleja's character wearing a T-shirt with the words "Never Not Working," while holding up his hand in a playful "rock on" hand gesture.
Moving onto the second artwork series titled "Up To You" utilizes the same character illustration Calleja has become known for with its wide green eyes. There's also a second iteration of this artwork which shows his character wearing a new T-shirt with another one of Calleja's well-known catch phrases, "Up to You" in big bold red letters. This artwork comes in a limited edition of 75.
Both framed portraits come in the same dimensions of  98.1 x 65.8cm. While "Up To You" has a retail value of €3,500 Euros ($3, 957 USD), the "Handfinished Edition" comes at a higher price point of €8,500 Euros ($9,608 USD). The two artworks are done using mixed media screen print with lithography and will be going on sale soon on Avant Arte's website.
For more news on limited edition artworks dropping this week, check out the new artworks by artists ICY and SOT.