BMW Is Discontinuing Its i8 Hybrid Supercar
Paving way for the fully-electric i4.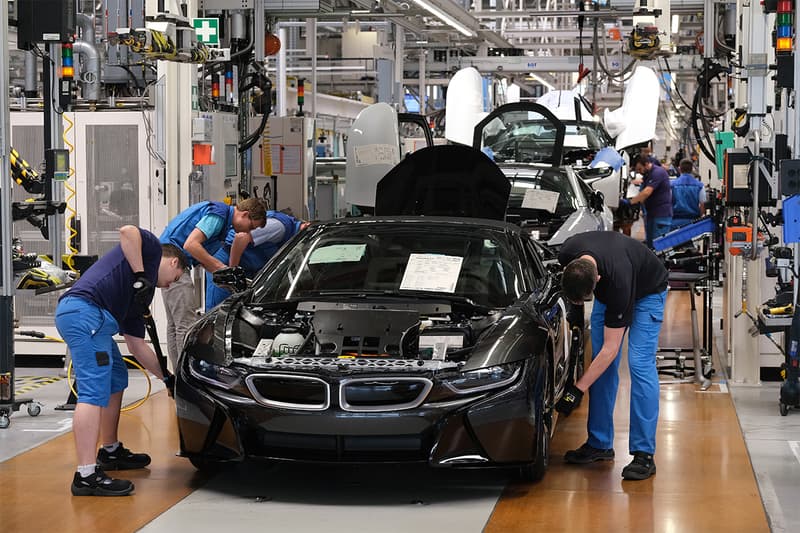 BMW is finally drawing the curtains on the company's first-ever plug-in hybrid vehicle.
First launched in 2014, the BMW i8 was originally introduced to the world as a concept, which to many's surprise, actually became a production model that retained many of the concept's design sensibilities. Using a lithium-ion battery paired with a three-cylinder engine, the futuristic car could make 0-60mph in just 4.4 seconds, an impressive feat for hybrids at the time. Over the six years since its launch, BMW managed to sell more than 20,000 of them, a considerably impressive number given that the vehicle's starting price sits at a hefty $147,500 USD.
Despite its success, however, the German automaker has decided that its technology is no longer competitive in the modern market when pit against the likes of Tesla or Audi's E-tron GT. The decision probably didn't come as a surprise to enthusiasts of the brand, as BMW earlier unveiled its i4 in 2017 and has since announced plans to commence production with a 2021 release date. The new four-door fastback sedan is fully electric, utilizing an 80kWh lithium-ion battery that can give the car a range of 600km and charge up to 80 percent capacity in just 35 minutes.
In other automotive news, Bentley Mulliner has released an equestrian-inspired Continental GT Convertible.