Nicolás Jaar Announces 'Cenizas' LP, Shares Ghostly Single "Sunder"
His second record of 2020.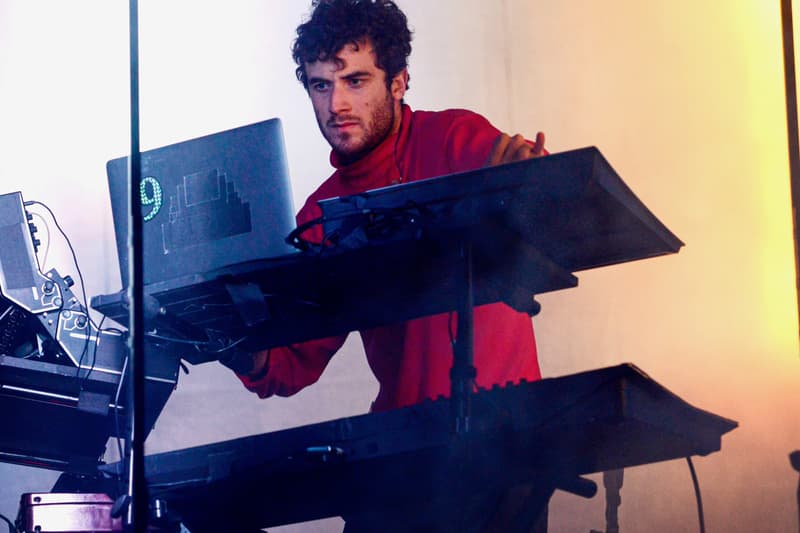 Chilean-American electronic producer Nicolás Jaar has become a tantalizing force within the worlds of underground electronica, experimental ambient, and avant-pop. In 2018 the industry took note of his work on The Weeknd's My Dear Melancholy, with Jaar bringing his sound to FKA Twig's MAGDALENE last year. Last month he returned to his solo artistry with his latest Against All Logic record 2017-2019, and has now announced another new album under his own name titled Cenizas. To commemorate the news, Jaar has shared a brand new single titled "Sunder."
On "Sunder," Jaar continues to enhance his musty and mystifying sound, relishing in dark-lit tonalities and ghostly downtempo electronics as he draws out cryptic vocals. "We borrowed from the page of St. Maurice/Named the mountain an Egyptian saint/Drank the water from the church of springs/Does a loss seek revenge of sin?" he softly sings.
You can listen to "Sunder" and check out the tracklist for Cenizas below. The album will arrive on March 27 via his own Other People label.
For more related music news, watch Shabazz Palaces' video for "Fast Learner."
Cenizas Tracklist

1. Vanish
2. Menysid
3. Cenizas
4. Agosto
5. Gocce
6. Mud
7. Vacíar
8. Sunder
9. Hello, Chain
10. Rubble
11. Garden
12. Xerox
13. Faith Made of Silk